Lori Vallow Daybell received multiple life sentences in prison without the possibility of parole in the deaths of her two children and that of her husband's previous wife, a case that drew national intrigue after her children disappeared nearly four years ago.
Vallow Daybell was convicted in May in the murders of her kids, Joshua "JJ" Vallow, 7, and Tylee Ryan, 16, as well as conspiracy to commit murder in the death of Tammy Daybell. Judge Steven W. Boyce ordered she serve consecutive life sentences on the individual murder charges because the crimes occurred at different times.
Before her sentencing, Vallow Daybell addressed the court claiming that a near death experience allowed her to communicate with the "spirit world."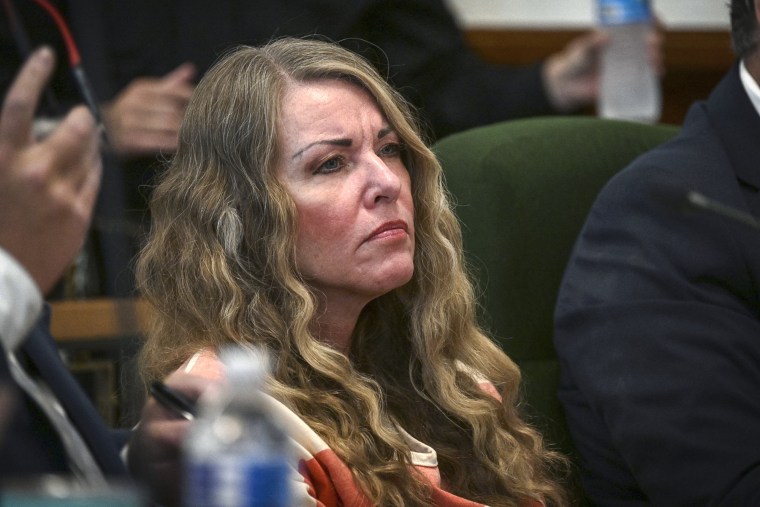 She told the judge that she knew "for a fact" that her children and Tammy Daybell were happy in heaven. Tylee and Joshua have communicated with her that they are happy after their deaths, Vallow Daybell said.
"Jesus knows me and Jesus understands me," she said. "I mourn with all of you who mourn my children and Tammy. Jesus Christ knows the truth of what happened here, Jesus Christ knows no one was murdered in this case. Accidental deaths happen, suicides happen, fatal side effects from medications happen."
Boyce noted that Vallow Daybell's last mental health evaluation showed that she suffered from "hyper religiosity" and "unspecified personality disorder with histrionic and narcissistic features," according to the judge. But she also refused to comply with court ordered screening that may have mitigated her sentencing, Boyce noted.
"After all of this evidence and trial you haven't shown any remorse," Boyce said. "You haven't said you're sorry. You haven't done anything to seek leniency from this court."
Tylee is Vallow Daybell's biological daughter from her third marriage to Joseph Ryan, who died of a heart attack in 2018. Joshua was adopted in 2014 by Lori and her fourth husband, Charles Vallow.
She and her fifth and current husband, Chad Daybell, were accused of being obsessed with doomsday prophecies and believed that people could become "zombies" possessed by evil spirits.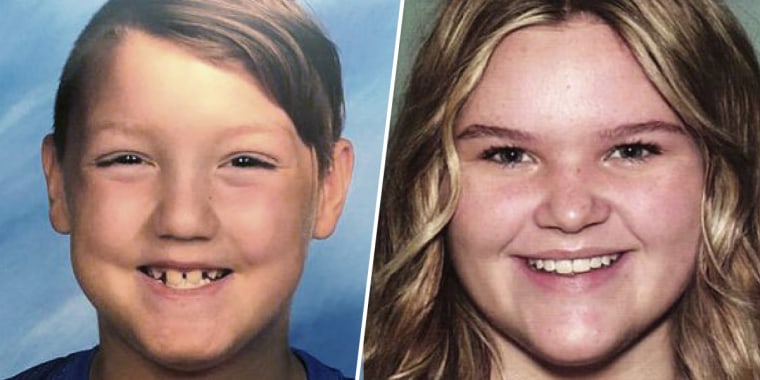 Prosecutors read a statement Monday by Colby Ryan, Vallow Daybell's adult son, who said that his mother's actions have kept him from being able to share his life with the people he loved the most.
"My children will never know their uncle, their aunt or grandfather, or even their grandmother," he said in the statement. "Tylee and JJ brought so much light into this world. With their lives stolen, I'd like to share this: I believe nothing could or ever will be the same."
Prosecutors described Vallow Daybell as a woman who would "remove any obstacle in her way" and would use "money, power, and sex to get what she wanted" during the weekslong trial earlier this year. Her attorney argued that she was a loving mother who became intrigued in biblical prophecies about the end of the world.
Authorities first began the search for Tylee and Joshua in November 2019, after several family members contacted authorities concerned that they hadn't seen or spoken to the children since September. Police said that Vallow Daybell and her husband lied to authorities about the children's whereabouts during the investigation and failed to comply with court orders to physically produce the children.
Their remains were found the following year, in June 2020, on property owned by Chad Daybell in Fremont County, Idaho. Court documents said that Joshua, who was adopted and had special needs, was buried in a pet cemetery, and that Tylee's remains were dismembered and burned in a fire pit.
In October 2019, Tammy Daybell was found dead of what were believed to be natural causes at the time. Investigators later exhumed her body and conducted an autopsy, which ruled her death was a homicide.
Vallow Daybell married Chad Daybell just weeks after his previous wife's death. Prosecutors said during her trial that she took part in the conspiracy to kill Tammy Daybell so that she and Chad Daybell could be together.
Chad Daybell, a self-published author who wrote doomsday-focused fiction, is awaiting trial on the same murder charges. 
Charles and Vallow Daybell were married in 2006 and were estranged by 2019, when divorce papers were filed. According to police documents obtained by NBC affiliate KSL, Charles Vallow learned that his wife was having an affair with Chad Daybell in June 2019 and was shot by his brother-in-law, Alex Cox, weeks later.
Vallow Daybell and Cox were questioned at the time but weren't charged, as they claimed self-defense. A grand jury charged her with conspiracy to commit murder in the first degree nearly two years after his death, the Maricopa County Attorney's Office said.
She will be tried separately, in Arizona, in that case. Cox died in December 2019 from a pulmonary embolism.
Kay Woodcock, Charles Vallow's sister and Joshua's biological grandmother, cried in court Monday during her victim impact statement at the sentencing hearing.
"The grief my family and I have endured is immeasurable as Lori cruelly took my big brother Charles, my adorable grandson JJ, and my beautiful niece Tylee, and sweet Tammy — whose family I've come to know and love," Woodcock said. "Lori is undeniably a monster."
Her husband, Larry Woodcock, spoke to reporters following the sentencing and did not speak highly of Vallow Daybell's statement in court.
"That was a bucket of s---," he said.