Lori Vallow's murder trial is underway, a complicated case in which she is accused of killing two of her children and her estranged husband and conspiring to kill her current husband's late wife. 
Vallow has pleaded not guilty to charges of murder, conspiracy and grand theft in the deaths of two of her children, Joshua and Tylee, and of Tammy Daybell. She has also been charged with murder in the shooting of her fourth husband, Charles Vallow, in Arizona. 
Prosecutors allege she and her current husband, Chad Daybell, killed the children and their spouses as part of an obsessive "doomsday" religious belief.
The trial, in Boise, Idaho, could last up to 12 weeks as the prosecution and Vallow's defense team try to cover multiple allegations. 
Here are some of the important names to know as prosecutors and defense attorneys make their cases. 
More coverage of Lori Vallow's trial
Lori Vallow, Joshua Vallow and Tylee Ryan
Lori Vallow is a suspect in a web of alleged murders in Idaho and Arizona. She is the biological mother of Tylee Ryan, 16, and the adoptive mother of Joshua Vallow, 7, who were reported missing in November 2019.
Their remains were found in June 2020 on a property in Fremont County, Idaho, that was owned by Chad Daybell.
Court documents later showed that Joshua's remains had been buried in a pet cemetery and that Tylee had been dismembered and burned in a fire pit.  
Tylee Ryan would have turned 17 on Sept. 24, 2019, but it's believed she died before her birthday. Her father was Vallow's third husband, Joseph Ryan, who died of a heart attack in 2018 and had been in a bitter custody battle with Vallow over Tylee.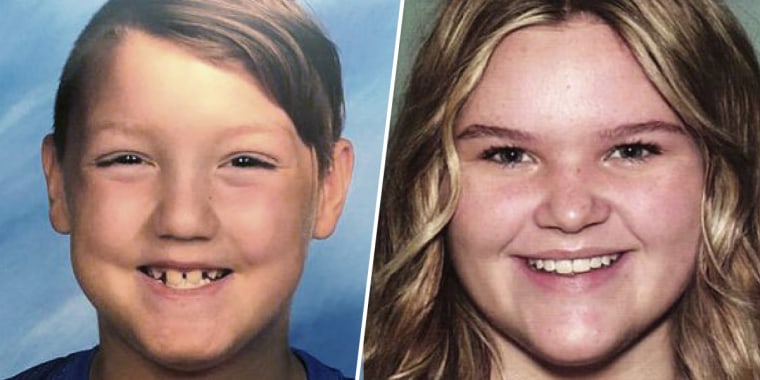 Joshua Vallow, sometimes referred to by the nickname JJ, was adopted in 2014 by Lori and her fourth husband, Charles Vallow.
He was the grandson of Charles Vallow's sister, Kay Woodcock. His birth name was legally changed to Joshua Jaxon Vallow during the adoption process. 
Lori Vallow also has an adult son, Colby Ryan. 
Prosecutors allege that Vallow and Daybell became obsessed with doomsday-focused religious beliefs that led them to commit four murders. 
Chad Daybell and Tammy Daybell
Chad Daybell also faces criminal charges in the deaths of Tylee and Joshua, as well as in the death of his late wife, Tammy Daybell. 
He's a self-published author who has written more than two dozen books about near-death and doomsday events. He married Tammy Daybell in the 1990s, and they had five children together. 
In October 2019, a few months after Charles Vallow died, Tammy Daybell was found dead of what were believed at the time to be natural causes. Lori Vallow and Chad Daybell were married roughly two weeks after Tammy Daybell's funeral.
Investigators later exhumed her body and conducted an autopsy, which ruled her death was a homicide.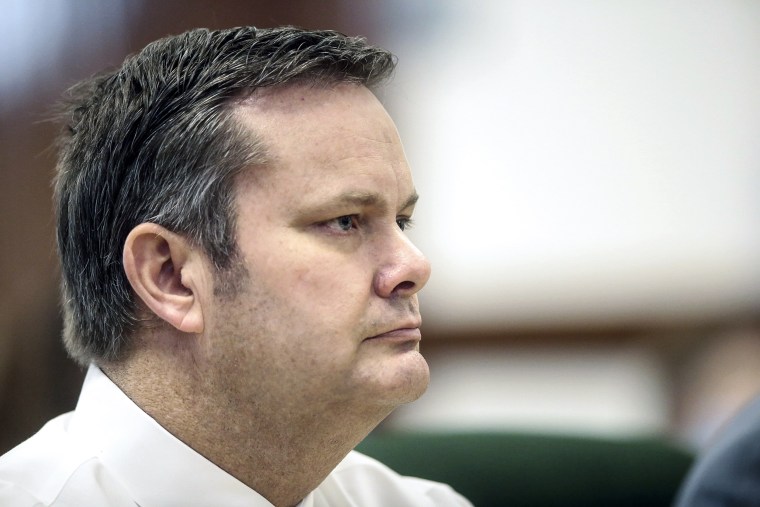 Documents in the police investigation obtained by NBC affiliate KSL of Salt Lake City said a friend of the couple told authorities Chad Daybell claimed to have had a "vision" that Tammy would die on a trip and that when she didn't, he began to believe she had been taken over by a spirit and was a "zombie." 
Lori Vallow's family has said that she had long been obsessed with death and the afterlife and that her marriage to Daybell pushed her deeper into her beliefs.
Charles Vallow 
Charles and Lori Vallow were married in 2006 and — although legally still married — were estranged by 2019, when divorce papers were filed. In early 2019, Charles Vallow called police to their Arizona home because he had been unable to reach his wife for two days and returned from a business trip to find he'd been locked out of their home. 
According to video obtained by NBC affiliate KPNX of Phoenix, Charles Vallow told police that his wife believed she was a god and that she believed someone had taken over his body. He told them she had "lost her reality" and threatened to kill him.
He also expressed fear that she might hurt their children. 
Police left after they told him that it wasn't a criminal case and that they weren't able to execute a mental health check on his wife at the time. Lori Vallow went to the police department hours later, telling officers that she had caught her husband cheating and that she told him not to come home.
Charles Vallow filed for divorce soon after the incident.
According to the police documents obtained by KSL, Charles Vallow learned that his wife was having an affair with Chad Daybell in June 2019, days before he was shot. He also sent an email to Tammy Daybell, police said, that said he had "disturbing information" about their respective spouses and urged her to contact him. 
He was shot and killed by one of Lori Vallow's brothers, Alex Cox, on July 11, 2019. Lori Vallow and Cox were questioned at the time but weren't charged, as they claimed self-defense. 
A grand jury charged her with conspiracy to commit murder in the first degree nearly two years after his death, the Maricopa County Attorney's Office said. 
Alex Cox
Cox told police he shot Charles Vallow, but Cox died before the re-investigation into the death and the grand jury.
He said in the 911 call that he "got in a fight with my brother-in-law and I shot him." Documents in the investigation into Tammy Daybell's death included an interview with Adam Cox, Lori Vallow's other brother, who said he believed his sister persuaded their brother to kill her estranged husband.
"My theory is that Lori and Alex got together and Lori convinced Alex that Charles is not Charles anymore, that he is a guy named Ned that he shot him. I don't even think there was a fight," Adam Cox said in the interview.
In a podcast interview, Adam Cox also said he believed his brother had been indoctrinated with the same end-of-times beliefs as Lori Vallow and Chad Daybell
Alex Cox died in December 2019 from a pulmonary embolism, a condition that causes one or more arteries in the lungs to become blocked by a blood clot, according to the Maricopa County Medical Examiner's Office.
Brandon Boudreaux and Melani Boudreaux Pawlowski
Melani Boudreaux Pawlowski is Lori Vallow's niece, and in 2019 she was divorced from Brandon Boudreaux.
According to court filings by Boudreaux, obtained by East Idaho News, Boudreaux alleged that Pawlowski expressed concerns for Joshua and Tylee's safety. She told him that Lori Vallow and Chad Daybell believed "their children had been possessed and had become zombies," the documents said. 
Zombies are described in the court documents as "human bodies that have had their original spirits forced from them and have been possessed" by a demon, a disembodied spirit or a worm or slug.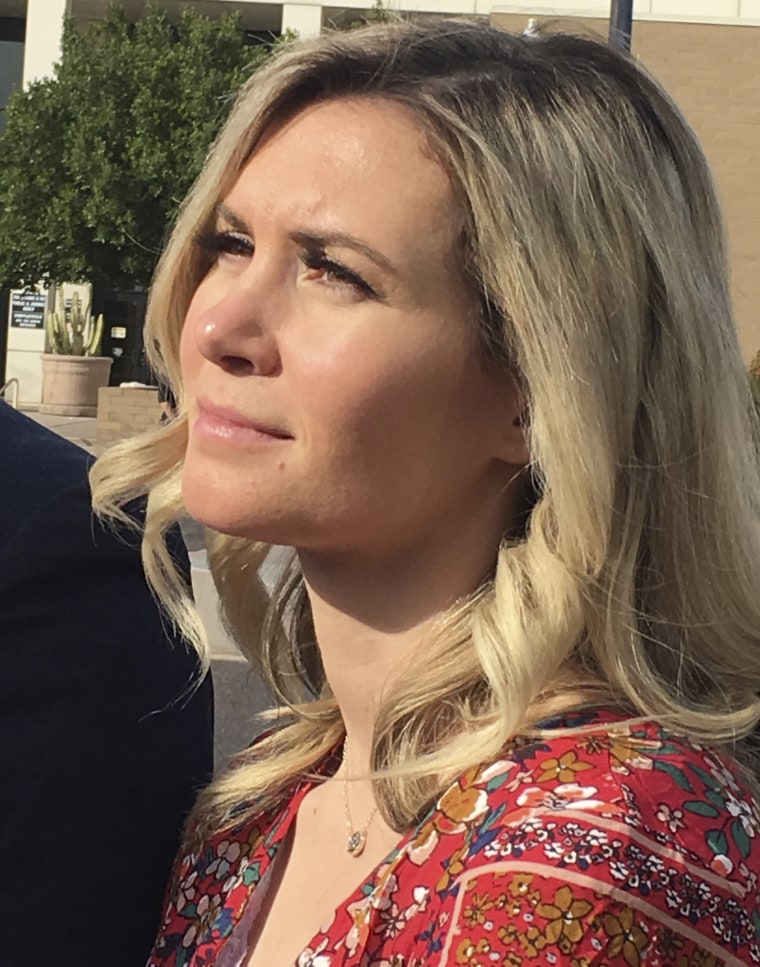 Bordeaux had already spoken with authorities about Lori Vallow, alleging that a vehicle she had access to was involved in an attempt to kill him in October 2019, according to a probable cause affidavit filed against Lori Vallow in 2020, before the children's remains were found. 
"Brandon witnessed the Jeep" and "observed a rifle with a silencer come out of the rear window of the Jeep and then Brandon's vehicle was shot once in the front driver's doorframe," according to the probable cause affidavit. He told authorities the Jeep appeared to be one Charles Vallow had given Tylee. 
Prosecutors in Lori Vallow's case told the court that they plan to prove that the attempt on Bordeaux's life was part of a larger scheme to access Bordeaux's wealth through her niece. 
Melanie Gibb 
Melanie Gibb was a friend of Lori Vallow and Chad Daybell who became a key witness in the case against them. 
According to a probable cause affidavit filed against Daybell, Gibb told authorities she had visited the couple at their home between Sept. 19, 2019, and Sept. 23, 2019. She alleged that Vallow told her at that time that Joshua had been replaced by a zombie, a claim similar to the one she made about Tylee earlier that spring.
Gibb told detectives Vallow and Daybell believed it was their mission to rid the world of zombies. In an interview with NBC's "Dateline" in 2020, Gibb described Vallow as a puppet on Daybell's hand.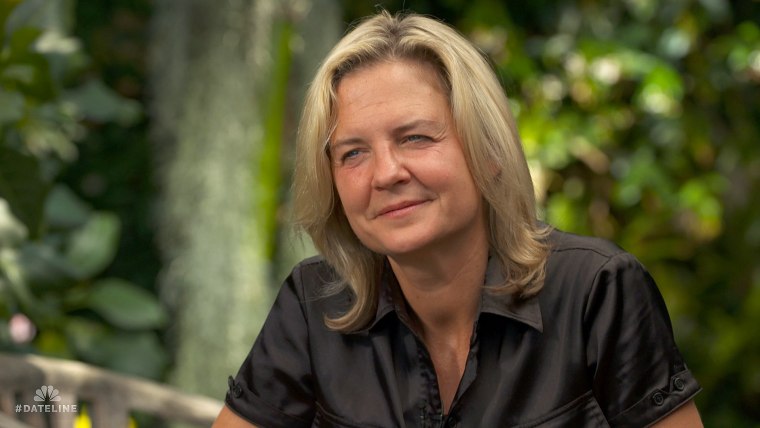 "They were both like gasoline and fire. Not a good match. But equally destructive to each other," Gibb told "Dateline." "So in a way, they were their equal match, in that they were destructive to each other. They both had deception in them."
She also testified against Daybell at a preliminary hearing in August 2020. 
"He let me know the police were over at Lori Vallow's home in Rexburg and that they were inquiring about where JJ was," Gibb said. "And that she was going to let the police know that JJ was with me."
Gibb testified that she later heard from Vallow, who repeated the story she had told police about Joshua's being with Gibb. Gibb testified she had no previous knowledge about what Vallow told police. 
"I felt in shock. I was not OK with it, because she told something to the police that was not true that I had no knowledge of," Gibb told the court, adding that she "had a really bad feeling in my stomach."
Gibb told the court that Lori Vallow had manipulated her into thinking Joshua could be in danger. 
She then recorded a call with the couple about Joshua's whereabouts and why they had lied to police about his being with her, which she later turned over to police, Gibb said.