LOS ANGELES — A 12-year-old girl was booked on a charge of negligent discharge of a firearm after two students were shot in a Los Angeles middle school classroom on Thursday, police said.
A 15-year-old boy who was shot in the head was in critical condition, and a 15-year-old girl who was shot in the arm was listed as stable, Los Angeles police said Thursday night. Los Angeles County-University of Southern California Medical Center said both were expected to make full recoveries.
Three other people — a 30-year-old woman on the staff of Salvador Castro Middle School and two other students, an 11-year-old boy and a 12-year-old girl — suffered superficial face and head injuries, police said.
The shots erupted shortly before 9 a.m. (noon ET) at Castro, just west of downtown Los Angeles. A semiautomatic handgun was recovered, authorities said, and the campus was declared safe. Police, who described the shooting as an isolated incident involving negligence, didn't identify the girl who was suspected of having fired the weapon because she is a juvenile.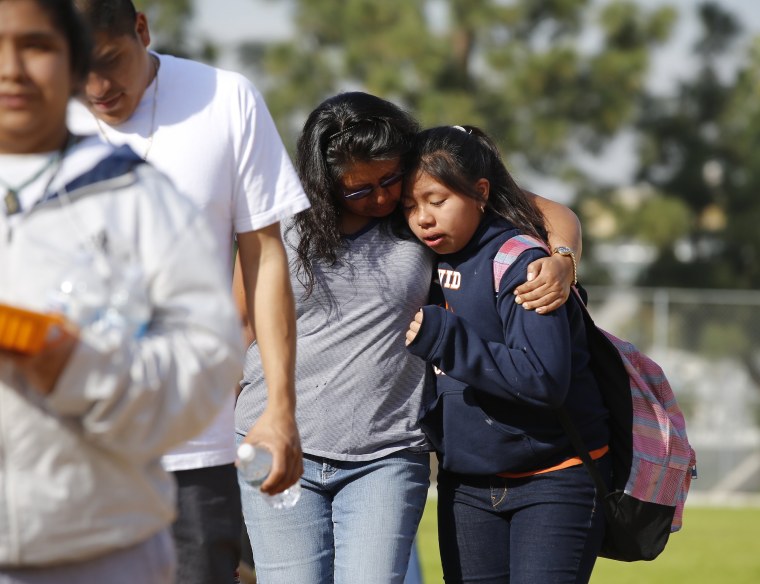 "We know this a very traumatic incident for all the children involved, particularly inside that classroom," said Steven Zipperman, chief of the Los Angeles school system police department.
"One of the main missions we will have is the issue of finding out how a young person had access to a weapon," Zipperman said. "I assure you, if it came from an adult in a home, that the proper prosecutorial procedure will occur."
The father of a 12-year-old student told NBC Los Angeles that he went to the school after learning about the shooting.
"You can't process it," he said. "It's my son and everybody else's kids in that school."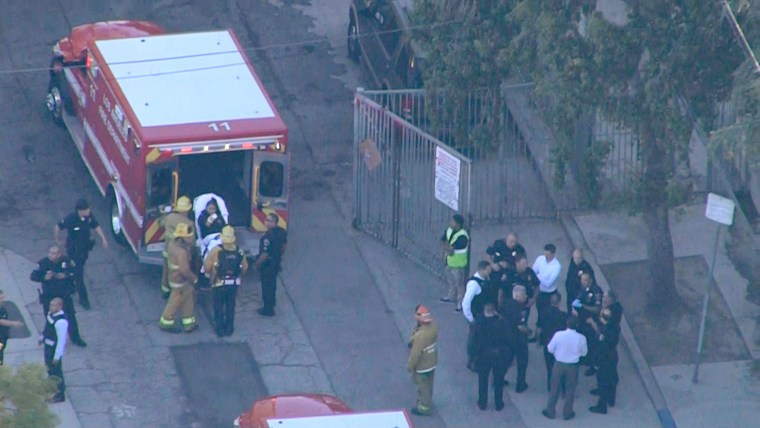 The incident follows two other school shootings in the United States last week. A 16-year-old boy was charged with opening fire at a Texas high school on Jan. 22, wounding a teenage girl. And a 15-year-old boy was charged with opening fire at a Kentucky high school, killing two students and wounding 18 other people.
Alex Johnson reported from Los Angeles. Daniel Arkin reported from New York.
CORRECTION (Feb 1, 2018, 7:05 p.m. ET): A photo caption on an earlier version of this article misstated the location of the shooting. It was at Salvador Castro Middle School, not Belmont High School. (The schools share a campus.)