Los Angeles police are testing a knife found over a dozen years ago on land where O.J. Simpson once lived — but it is far from clear whether it has any connection to his wife's murder, a case that has remained open since the former football star was acquitted in 1995, multiple law enforcement officials said.
The small knife was recently handed over by a retired LAPD traffic officer, who told police he was working on a film shoot years ago when a construction worker gave it to him, explaining that he had found it on the perimeter of the former Simpson property, the officials told NBC News.
It's hard to know where the knife came from, let alone what kind of potential evidence, if any, exists on it, officials said. The Simpson house was demolished years ago.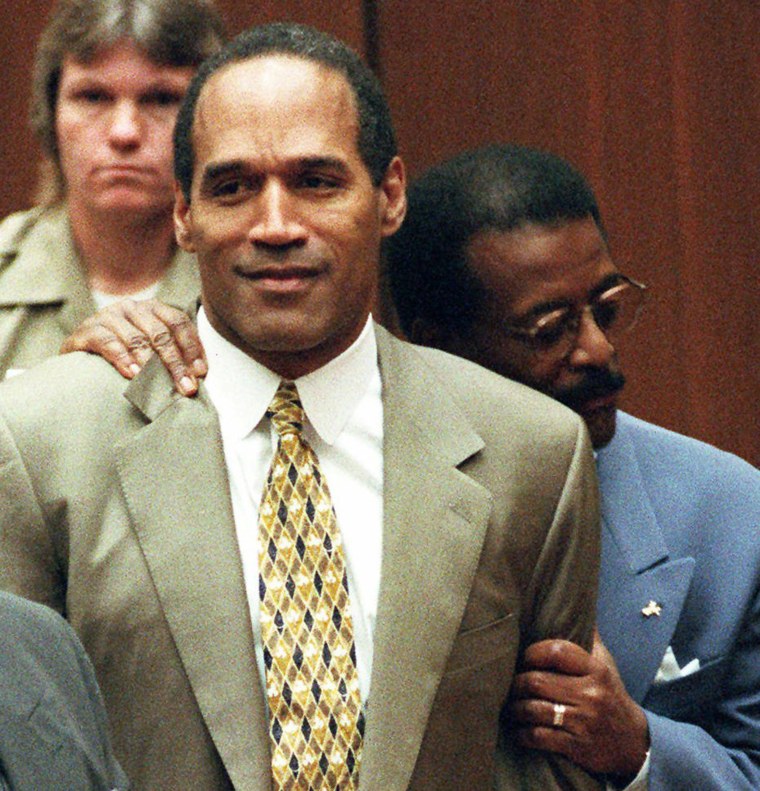 Investigators are also trying to confirm the ex-cop's story to determine who'd handled the knife before he obtained it.
Capt. Andrew Neiman, an LAPD spokesman, reflected police skepticism in his description of the object as an "alleged knife that may have been recovered, possibly in connection to the O.J. Simpson case."
He also pointed out that even if some evidence were found, it could not be used against Simpson, who is protected by law from being prosecuted for the killings a second time.
The Constitution's provision barring double jeopardy prevents Simpson from being charged again with the murders, because he was already tried and acquitted by a jury.
And he couldn't be charged with some lesser offense related to the killings, like assault with a deadly weapon, because the statute of limitations on those charges have long since lapsed, given that the killings happened in 1994, legal experts say.
Officials told NBC News that the retired cop's knife appeared cheap, with no obvious signs of evidence on it. They described the testing as being done "just in case" it turned up something relevant.
But those many evidentiary and legal hurdles did little to diminish interest in the discovery, first reported by TMZ.
Attorney Carl Douglas, part of the Simpson defense "Dream Team" in the murder trial, called attention over the discovery a "ridiculous frenzy" and said, "I hope there are other investigations more deserving of the city's resources than this failed attempt, now 22 years old."
"It is pure fantasy to believe that there's anything relevant with this knife that has now been turned over," Douglas said. "I'd rather talk about the Easter Bunny instead."
Simpson is in prison on an unrelated robbery conviction.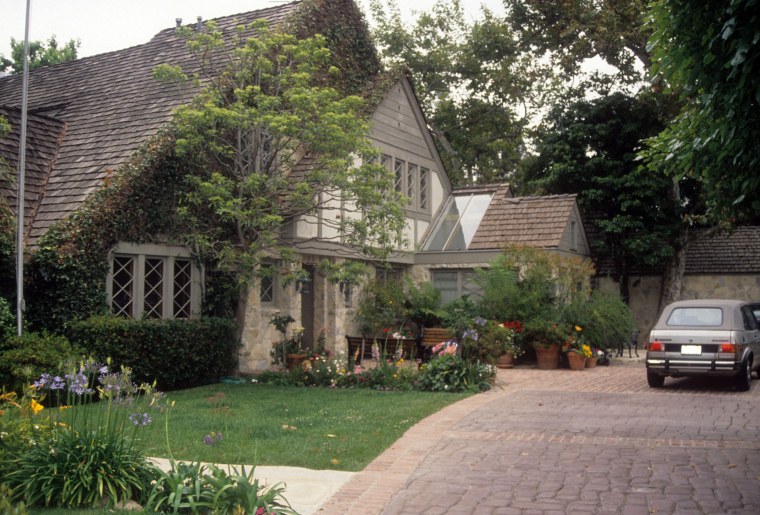 The retired officer, who left the force in the late 1990s, told investigators that he went to police at the time he obtained the knife and was told it was worthless and that he could keep it, the law enforcement officials told NBC News. But when he mentioned that to an LAPD detective recently, the detective told him to turn it over. He did so sometime in the last month.
Nieman did not go into the details of the retired officer's story, but said he was "quite shocked" to learn that the officer didn't hand over possible evidence at the start.
Knives remain an issue with the Simpson case because investigators never found the blade used to stab to death his wife, Nicole Brown Simpson, and her friend, Ronald Goldman, in June 1994 at her rental condo.
The owners of a high-end cutlery shop testified that Simpson had purchased a large knife from them weeks before the murder. The Simpson defense team produced a knife that they said was the one he'd bought earlier. That knife was tested and was found to have never been used for anything.