Three days after a machete-wielding Ohio man attacked four people — and was later killed by police — some of his victims recalled the gruesome encounter inside the Nazareth Restaurant and Deli.
Mohamed Barry, 30, marched into the Columbus eatery shortly after 6 p.m. Thursday, authorities said, and began assaulting patrons. Debbie Russell and Gerald Russell, both 43, were in a front booth where they had just finished dinner when Gerald noticed a man barge through the door with what he believed was a baton.
"He had a look on his face that was [indescribable]," Gerald told NBC affiliate WCMH. "And it was just a lot of hate and anger, and I have no idea where the rage is coming from."
When Barry charged the couple and swung the machete at their heads, the station reported, they protected themselves with their hands. Both suffered significant damage to their fingers and have received hundreds of stitches, WCMH reported.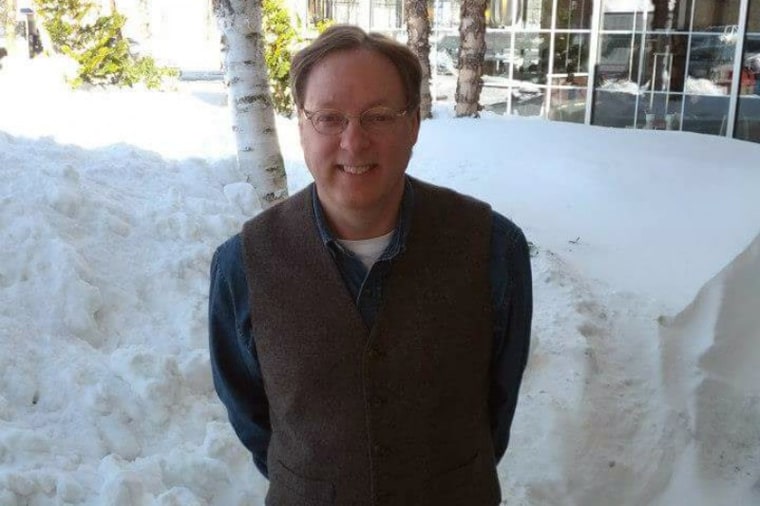 William Foley, 54, a musician who regularly performs at the restaurant, "aggressively attempted to subdue" Barry, Foley's friend Bonnie Stern told NBC News in an email. He engaged "in a physical altercation with him to keep him from hurting or even killing the other people in the restaurant. He was then critically injured in the process."
Stern added that Foley remains in the intensive care unit at Grant Medical Center in serious condition.
The fourth victim, Neil McKeein, 43, has been released, WCMH reported.
After a restaurant worker fought Barry off with a metal baseball bat, he fled in a white Toyota. When police forced him to the side of the road, Sgt. Rich Weiner told the station, he "lunged" over the hood of his vehicle, machete in hand. When a Taser didn't stop Barry, police fired, killing him.
The motive behind the attack is unclear. The restaurant's owner, Hany Baransi, told WCMH on Saturday that he believes he was targeted because he is Israeli. Shortly before the attack, Barsani said, Barry entered the restaurant and asked a worker for details about Baransi's life.
Law enforcement officials told NBC News that the FBI investigated Barry four years ago after he expressed radical views, although additional details were not provided and agents' interest in him remained brief. No connections to ISIS have been found, the officials added.
If Barry had been radicalized, that was news to his uncle, Mamadou. He told WCMH that his nephew, who was born in Guinea and moved two years ago to Ohio from Philadelphia, was to have been married in three weeks and that he'd never heard him say anything about carrying out an attack.
"Everybody's surprised," he said. "The whole family's surprised."