Louie Anderson, the Emmy-winning stand-up comedian, actor and game show host who created the animated series "Life With Louie" and co-starred on the tragicomic FX show "Baskets," died Friday.
He was 68.
He died at a hospital in Las Vegas of complications from cancer, according to Glenn Schwartz, his longtime publicist. Schwartz previously said Anderson had been diagnosed with a type of non-Hodgkin lymphoma.
Anderson was a familiar face through much of the 1980s and '90s, recognizable for his snarky but good-natured stand-up performances and frequent appearances on late-night talk shows.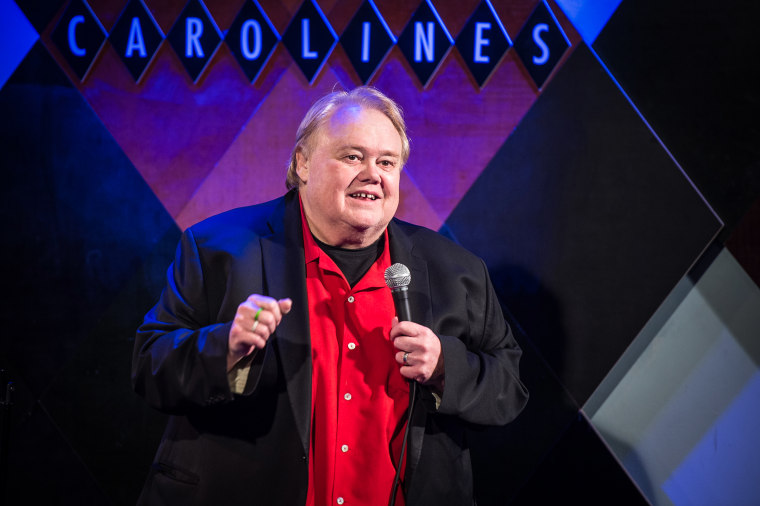 He earned late-career acclaim for his unexpectedly poignant role on "Baskets" as Christine Baskets, mother to twins played by Zach Galifianakis. He received three consecutive Emmy nominations for his performance, winning in 2016.
He was born in St. Paul, Minnesota, on March 24, 1953, as one of eleven children. Anderson's sense of humor was evident even at a young age, and in his 20s he pursued comedy as a full-time gig.
"Anderson crafted comedy routines that rang true for his early club audiences while reducing them to helpless fits of laughter, routines that led him from his career as a counselor to troubled children to the first­-place trophy at the 1981 Midwest Comedy Competition," Schwartz said in a statement.
Henny Youngman, the master of one-liners ("Take my wife, please") and host of that early '80s comedy competition, recognized Anderson's talent and hired him as a writer.
Anderson's formative experience alongside Youngman burnished his standing in the comedy world, and soon enough he was performing on stages across the country.
Johnny Carson invited Anderson to make his national TV debut on "The Tonight Show" in 1984, introducing him to an even wider audience. He was a familiar face on the iteration of the show hosted by Jay Leno as well as on David Letterman's late-night series.
He nabbed a small role in the 1988 big-screen comedy "Coming to America" as an employee at the fictional fast-food restaurant McDowell's. (He reprised his role in the sequel "Coming 2 America," which arrived on Amazon Prime Video last year.)
Anderson earned young fans through the cartoon series "Life With Louie." He created the animated show, which originally aired in primetime in late 1994 before relocating to Saturday morning during its 1995-98 run.
He won two Daytime Emmy Awards for the "Life With Louie", which was loosely based on his childhood misadventures.
He later hosted a revival of the game show "Family Feud" that ran from 1999 to 2002, in addition to making guest appearances on series like "Scrubs" and "Touched by an Angel."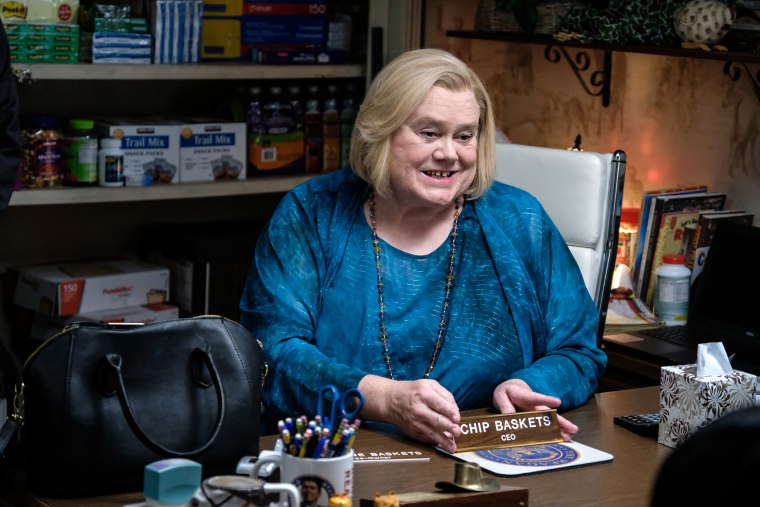 "Baskets" gave Anderson a distinctive late-career capstone. He based the character of Christine on his mother and his five sisters, "who were all a major presence in his life," Schwartz said in a statement.
Anderson's work on the off-kilter series was "striking and absorbing, and the kind of performance that feels like it could only happen on a peculiar, frequently tragic FX show in 2016," The New York Times wrote after he won an Emmy.
He is survived by two sisters, Lisa and Shanna Anderson, according to his publicist.