A sheriff's deputy was shot several times in an "apparent ambush" following an argument with a disgruntled driver Thursday morning, officials said.
Cpl. Burt Hazeltine encountered the motorist while directing traffic in a school zone in Paradis, Louisiana, around 9 a.m. local time (10 a.m. ET). According to the St. Charles Parish Sheriff's Office, John Paul Devillier, 58, of Gulfport, Mississippi, argued with the deputy for not stopping other vehicles to allow him make a turn.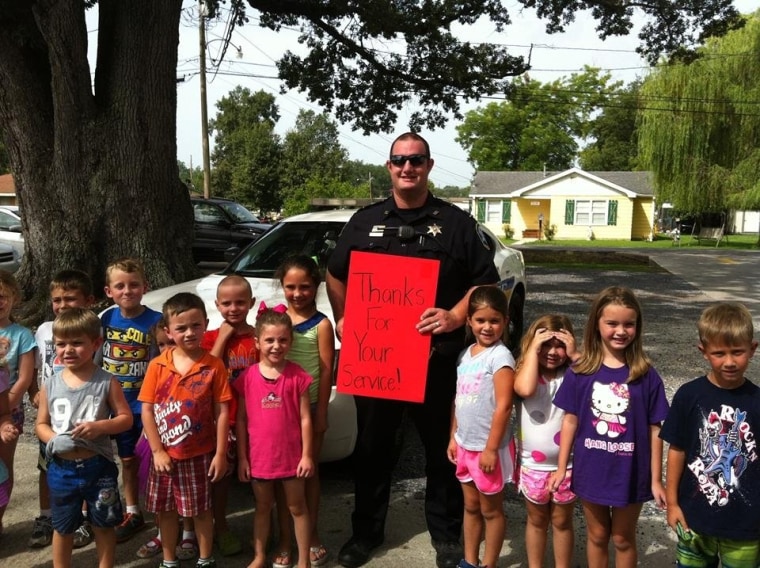 Police allege that Devillier left the area but returned just a few minutes later and called Hazeltine over to his Chevy Silverado. As the deputy moved closer he noticed a gun on the dashboard and drew his own weapon while instructing Devillier to show his hands, the sheriff's office said in a statement. According to authorities, the driver then held the gun outside the car in his left hand while opening fire with a second gun he had in his right hand.
Hazeltine was hit in the elbow, eye, and chest after multiple bullets flew through the truck's windshield, the sheriff's office told NBC Affiliate WDSU. The deputy returned fire and radioed for help. The responding officers confronted and arrested the suspect. Hazeltine, a 12-year veteran of the force and father of four kids, was transported to a local hospital and is in stable condition.
Devillier is facing a number of charged including attempted first degree murder of a peace officer.