A Louisiana sheriff's deputy's twin toddlers died over the weekend after they were found unresponsive in a pickup truck outside of their house, according to authorities.
The 3-year-old twins — a boy and a girl — died from heat exhaustion, according to Mark Natalie, a public information officer for the Bossier City Police Department.
Bossier City police found the children in the pickup parked at a house outside of Shreveport around 3 p.m. Saturday, according to a statement from the department.
"Neighbors tell police the children's mother, who was home at the time, had contacted them saying she was looking for the children," the statement said. When they were eventually found in the truck, neighbors called police.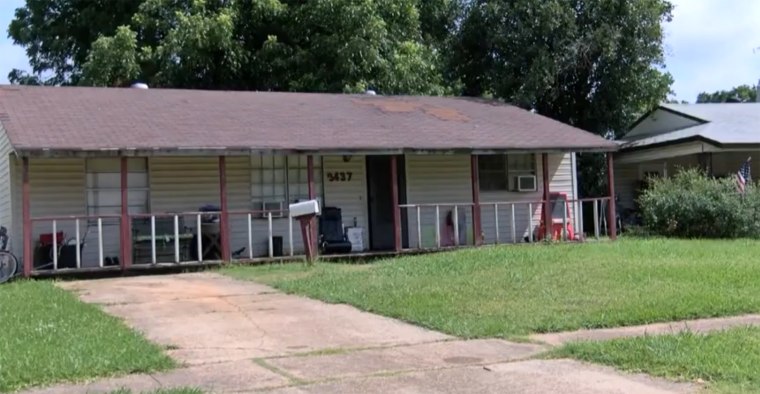 The toddlers were hospitalized but were pronounced dead when they got there, police said.
Rhonda Matthews, who lived next door to the home where the children were found, told NBC affiliate KTAL that their mother asked her to help find the kids, saying she had fallen asleep and when she woke up, "the door was wide open."
"She went to the truck, to the driver's side of the truck and got the door open, and that's when she found the kids," Matthews said. "I don't know how they got in. I just don't know."
No arrests have been made, but Natalie said Child Protective Services was monitoring the twins' 8-year-old brother.
The twins' father was identified by the Bossier Parish Sheriff's Office as Deputy Travis Orr. "We are saddened by the tragic loss suffered by the Orr family, and our hearts are heavy. This is a very difficult time, but it's even more so, as they are a part of our Bossier Sheriff's Office family," Bossier Parish Sheriff Julian Whittington said in a statement.