Gov. John Bel Edwards signed an executive order Wednesday barring state discrimination against gay Louisianans.
The order by Edwards, a Democrat, overturns an executive order advanced by his predecessor, Republican Bobby Jindal, protecting employers and agencies that wouldn't serve members of the LGBT community.
Edwards called that rule "bad for business, tourism and the Louisiana economy" and said it did "nothing but divide our state ... to serve a narrow political agenda."
Edwards signed the order following months of pressure from local business groups and giant corporations like IBM, which objected that Jindal's order last year would "create a hostile environment for our current and prospective employees."
Louisiana has no law protecting LGBT residents from employment discrimination. Edwards' order protects state employees from discrimination over a variety of reasons, including race and religion in addition to sexual orientation and gender identity.
The order does provide an exemption for churches and religious organizations. A measure that would protect clergy from performing same sex marriages has been approved in a House committee and is up for a vote in the state House.
Gay rights activists rejoiced at Edwards' order, noting that it explicitly includes protection for transgender people.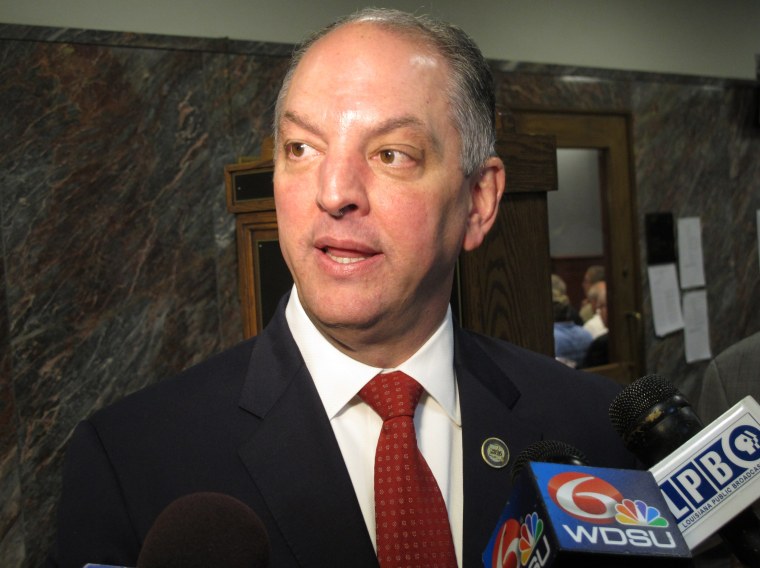 The nonprofit Forum for Equality called the order "a bold stroke to broaden equality in Louisiana," while Equality Louisiana said it should spur the Legislature "to extend these employment protections to all workers in Louisiana, in both the public and private sectors."
Meanwhile, the Rev. Lindy Broderick, executive vice president of the Greater Shreveport Chamber of Commerce, thanked Edwards for issuing the order, saying, "a welcoming and fair workplace is not only the right thing to do, but is good for business."
Controversy over laws to restrict LGBT rights has racked other states, particularly North Carolina, where a new law bars transgender people from using public restrooms that don't match the sex on their birth certificates. Deutsche Bank suspended plans to create 250 jobs at a software application development center in the state, and PayPal canceled plans to open a global operations center.
Related: Corporate Boycotts Become Key Weapon in Gay Rights Fight
In Georgia, conservative Republican Gov. Nathan Deal vetoed a similar anti-LGBT rights bill under pressure from the National Football League and other large corporate concerns, among them Comcast and NBCUniversal, the parent companies of NBC News.