A Louisiana police officer was arrested and charged after a high-speed chase that led to the deaths of two teenage girls, officials said.
Addis Police Officer David Cauthron was pursuing a suspect Saturday when he ran a red light at a very high speed and crashed into a car carrying three teens, said Tony Clayton, the district attorney for the 18th Judicial District in Louisiana.
Officials didn't clarify how fast Cauthron was going at the time of the crash in Brusly, a town about 10 miles southwest of Baton Rouge.
Maggie Dunn, 17, and Caroline Gill, 16, were killed, and Liam Dunn, Maggie's brother, remained in critical condition Tuesday.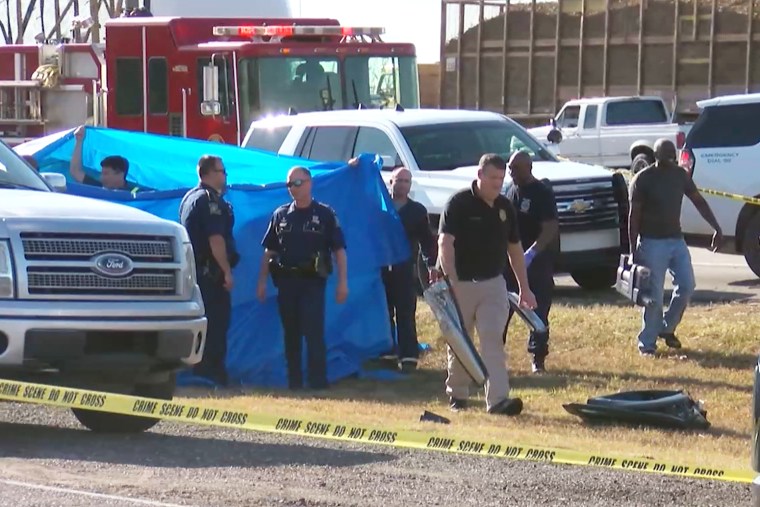 Cauthron was arrested Sunday and charged with negligent homicide and negligent injury. His bond was set at $100,000, and as of Tuesday, he remained in the West Baton Rouge Parish Detention Center, online records show.
It's not clear whether Cauthron has an attorney or someone else who can speak on his behalf.
Cauthron was pursuing a 24-year-old suspect accused of stealing his father's car. The chase began in Baton Rouge and ended when the suspect's car stalled.
He was arrested and charged with two counts of manslaughter by law enforcement in West Baton Rouge.
Maggie and Caroline were cheerleaders at Brusly High School in West Baton Rouge, according to the school.
The team mourned the teenagers on Facebook.
"Their enthusiasm and bright smiles will be missed more than can be imagined," the team said in its statement.
The community grieved the loss at a candlelight vigil Monday evening on the high school's football field.
In a statement, Brusly High School Principal Walt Lemoine said the loss was "far-reaching" because Maggie's mother and sister work at the school, while Caroline has an older sister at the school and younger siblings in the school system.
Clayton, the district attorney, said he struggles to understand why the officer was driving so fast through a red light.
"Sirens and police vehicles do not give an officer the authority to cut through a red light. They must slow down or come to a complete stop when human life is in danger," Clayton said. "In this case, evidence appears to show that the officer was grossly negligent, and the lives of these young people would not have been taken had he exercised common sense."