A Louisiana teacher who was handcuffed and arrested during a school board meeting said she was still shaken two days later — and is still waiting for an apology.
"I was seriously panicked. I've never been handcuffed in my life," middle school teacher Deyshia Hargrave said in an interview with NBC News.
Hargrave was handcuffed, arrested and booked into jail after bringing up the issue of teacher salary and a raise that was included in a new contract for the district superintendent during a Vermilion Parish School Board meeting on Monday.
The incident was caught on a dramatic 12-minute video uploaded to YouTube.
In the video, Hargrave is called on and brings up the issue of a raise included in Superintendent Jerome Puyau's new contract. The school board meeting was held to vote on whether or not to approve a new contract for Puyau. The final version of the contract that was approved included a $30,000 raise for Puyau, Board President Anthony Fontana said.
Hargrave is an English language arts teacher at Rene A. Rost Middle School in Kaplan, Louisiana, according to the school's website.
In the video, after Hargave is called on to speak a second time, a member of the school board interrupts her, saying that her question was not related to the evening's agenda.
Several in the crowd make supportive comments of Hargrave, and the superintendent begins to respond to her comment when a city marshal approaches her and tells her she needs to leave.
"You need to leave, or I'm going to remove you," the unidentified marshal says on the video.
Eventually, Hargrave grabs her purse and leaves the meeting room.
Suddenly, Hargrave can be heard yelling. The video then shows the woman on the floor in the hallway, where she is being handcuffed behind the back by the marshal. The marshal asks the teacher to "stop resisting" and escorts her from the building.
Hargrave told Nightly News that the superintendent was speaking to her when the marshal told her to leave.
"At that point I was not even sure that he was speaking to me because I was still being addressed by the superintendent," she said, adding, "And then when he went to like, to touch me, and that's when I realized he was asking me to leave."
Related: Louisiana teacher handcuffed at school board meeting
Hargrave said that the officer asked her to leave the premises and as she walked towards the door, she turned her head and said, "Why am I being asked to leave?"
"Before I finished the question, he cuffed my left hand, grabbed my right hand down and that's when I was on the floor and I started yelling, 'what are you doing?'"
Hargrave was booked into the Abbeville City Jail on Monday evening on charges of resisting an officer and remaining on premises after being forbidden there, arrest records show. She was released on bond.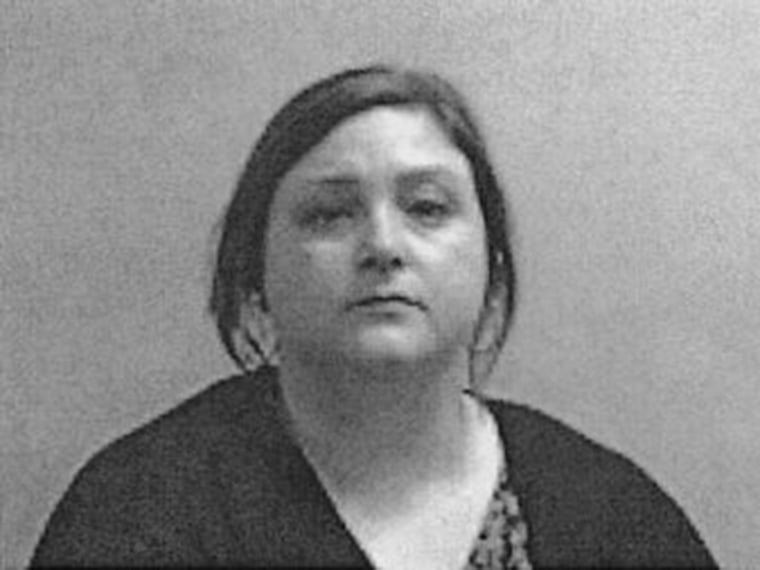 Hargrave said she still does not know why the situation escalated the way it did and that she believed she followed board meeting protocol.
"I feel like I was being more passionate at previous meetings than I was at this one," she said, insisting she never put a hand on the officer.
The teacher said she felt she was "definitely" owed an apology from the marshal and the superintendent.
"He's our leader," she said, adding, "He's the top person in this school board and ultimately, he was speaking and he was interrupted like I was. He should've stopped that."
Puyau said Wednesday that, while the situation could have been handled better, rules do need to be followed.
"Are there things that we could have done differently? I I think the whole world knows we can, you see it. However, we have to come together and say we have to follow the rules," he said.
Puyau also said that while there were parts of the incident that remained unclear, he supports the marshal's actions.
The Louisiana Association of Educators said in a statement Tuesday that one of its attorney's was working with Hargrave on the next steps to take.