A Louisiana mother was charged with murder Tuesday after bringing her dead 5-year-old daughter to a hospital, claiming the child had suffered an injury in a car accident, according to police.
Jasmine Anderson, 24, brought her daughter, Audrey Lynn Chelette, to a local hospital's emergency room July 17, telling doctors that the two had been in a car crash that injured her daughter's neck, according to the Alexandria Police Department. Doctors determined the child was dead upon arrival.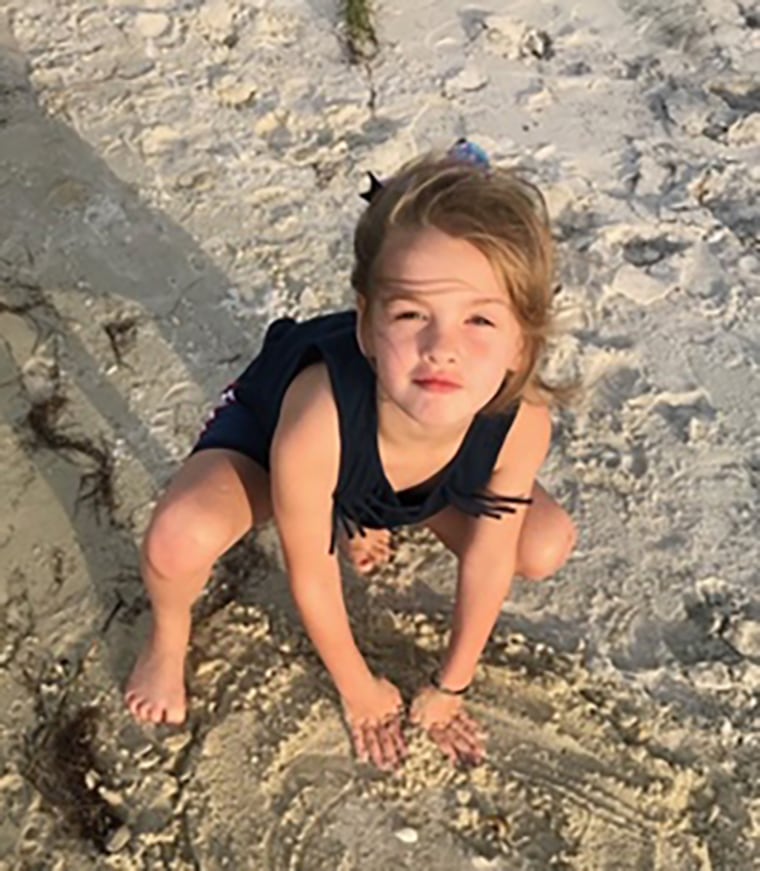 Investigators who were called to the hospital spent hours trying to find where Anderson said the car crash had happened, but couldn't find it, according to police. The next day, officers located the place where the woman said the fatal incident took place, but evidence showed the scene was not that of a car accident.
"The injury also did not seem consistent with what would occur during a crash," a police statement said.
An autopsy did confirm Audrey died of a neck injury, according to police.
After further investigation, Anderson was charged with second-degree murder in the death of her daughter. She was arrested Tuesday and is being held at the Rapides Parish Detention Center. Jail records show she had been booked there before, in 2014 and in 2015.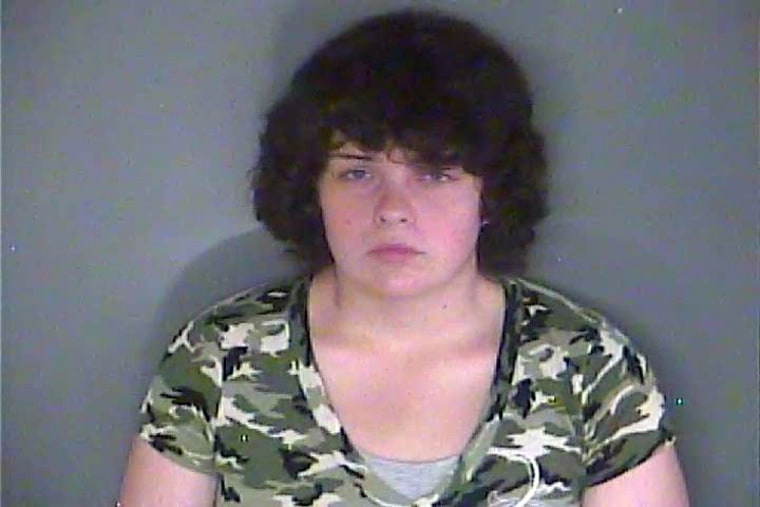 Audrey's father, Christopher Dawayne Chelette, died at the age of 20 in 2016, according to an obituary from the Gallagher Funeral Home in Ball.
Anderson's other child, Christopher Dawayne Chelette Jr., died at the age of 4 in April, according to another obituary from Gallagher Funeral Home. The boy died at Rapides Regional Hospital.
Alexandria Police Department Cpl. Wade Bourgeois told NBC News that officers responded to a call about a child with a bottle cap stuck in his throat and escorted an ambulance to the hospital.
"Naturally, we are taking another look at our files from these deaths." Bourgeois said. "However, it would be premature to say we are reopening the cases."
Kendra Foster, Audrey's grandmother and Christopher Dawayne Chelette's mother, told NBC News that Anderson was with her son and grandson when they died. Foster said investigators determined Chelette Sr. hanged himself and "she's the one who found him," and Chelette Jr. had died after choking on a Coke cap "and she's the one who found him."
"She was with them in their dying moments — all three of them — and none of them lived," Foster said.
When Foster arrived at the hospital July 17, doctors told her Audrey had a four-inch slit on her throat but no other marks on her body from the alleged car crash, the grandmother said.
She said she never suspected Anderson was involved in the deaths of her son and her grandson until her granddaughter's death.
"I don't want revenge. I just want her to deal with what she's done," Foster said.
"I feel bad for her family because they lost both grandchildren and a child that's still alive. I know how to deal with mine. Mine are gone," she said. "They have to deal with trying to figure out what happened to her for this to happen."
"I lived with her, I took care of her, and I don't understand it myself," Foster added.
Foster said family members, including Anderson's mother and grandmother, had suspected that she was abusing the children, and had repeatedly called the Louisiana Department of Children & Family Services.
"The system failed my babies," Foster said. "I do not understand why the system failed these children so bad."
A Louisiana Department of Children & Family Services spokeswoman said the agency "cannot comment on or acknowledge the existence of a possible abuse or neglect investigation involving a child" due to state confidentiality restrictions.
Anderson's bond has been set at $500,000, according to jail records. It is not immediately clear if she has a lawyer.