The bank shooter who killed five people and injured eight others in Louisville, Kentucky, was seeing a counselor for depression and anxiety, a family friend said Thursday.
"His family was working with him and through it," Peter Palmer, an Indiana-based lawyer who is friends with the shooter's father, said in a phone call. "That's about the extent of what they're comfortable sharing at this point."
Palmer is not representing the family but is a spokesperson on their behalf. He said he does not know how long the shooter, Connor Sturgeon, had been seeking treatment and is unaware of any medication he may have been taking.
In a statement Tuesday, the family said Sturgeon had "mental health challenges" that they were "actively addressing."
The five people who were killed were identified as bank employees: Tommy Elliott, 63; Juliana Farmer, 45; Jim Tutt, 64; Josh Barrick, 40; and Deana Eckert, 57.
Two of the eight who were injured were police officers.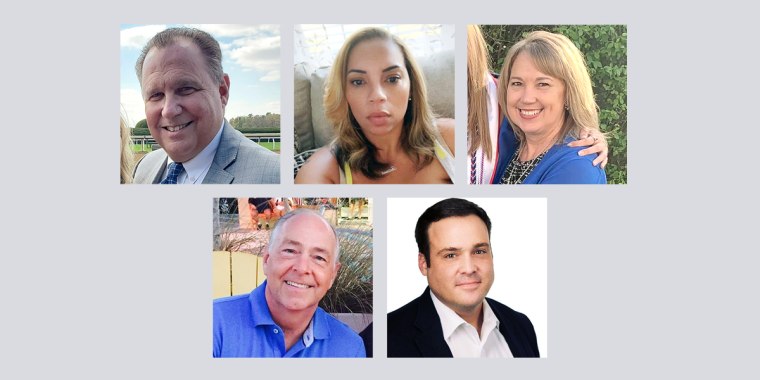 Officer Nickolas Wilt, 26, was shot in the head and underwent surgery, and he was listed in critical condition. The other officer, Cory Galloway, was grazed on his left side, police said.
Sturgeon, an employee at the bank, opened fire with an AR-15-style rifle during a board meeting. Officers were dispatched at 8:38 a.m. and arrived at the bank at 8:41 a.m. Police entered the building and confirmed the shooter was down at 8:45 a.m., according to a timeline police shared in body-camera video.
Authorities also released several 911 calls, one of them from the shooter's mother. She said her son had a gun and was headed to the bank. She said she got a phone call from her son's roommate, who was concerned.
"I need your help," she told the operator.
At the time she made the call, the shooter was already at the bank and other 911 calls were coming in.
Palmer said the family had no indication Sturgeon was planning the attack and did not know he owned a gun. Police said the shooter bought the weapon from an authorized seller on April 4.
Shortly before the rampage, the shooter texted his mother, father and brother that he loved them, said Palmer, who said the family did not find the message alarming.
The shooter had also apparently written a note, Rep. Morgan McGarvey, a Democrat who represents Louisville, said at a news conference Tuesday.
Authorities have not disclosed what the note said. Palmer said the family has not seen it, does not know what it says and has not asked law enforcement to see it.
The family plans to have Sturgeon tested for chronic traumatic encephalopathy, also known as CTE, a form of brain degeneration that has been found in professional athletes who have suffered concussions. It is often linked to progressive behavior, mood and cognitive abnormalities, the Concussion Legacy Foundation said.
The shooter suffered concussions playing middle school football and high school basketball, Palmer said. To avoid further injury, the shooter began wearing a helmet when he played basketball, he said.
"It's something that they're looking into with the medical examiner," Palmer said.