One of three Kentucky police officers involved in the killing of Breonna Taylor this year was fired Tuesday, authorities said.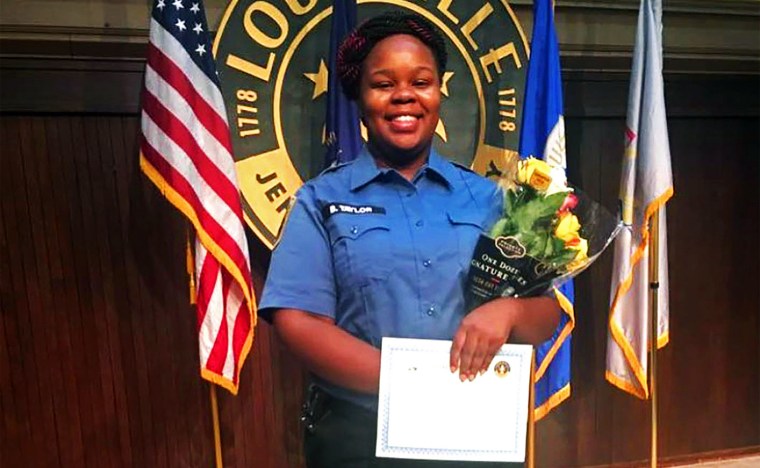 In a two-page letter to Louisville Metro Police Department detective Brett Hankison, chief Robert J. Schroeder said that the detective violated department rules, procedures and deadly force standards when Taylor was killed.
When Hankison and two other plainclothes officers used a "no-knock" warrant to enter Taylor's apartment March 13, he "wantonly and blindly" fired 10 rounds, Schroeder wrote.
"These rounds created a substantial danger of death and serious injury to Breonna Taylor and the three occupants of the apartment next to Ms. Taylor's," he said.
Schroeder added that Hankison fired those rounds without knowing if that deadly force was directed at someone who posed an immediate threat.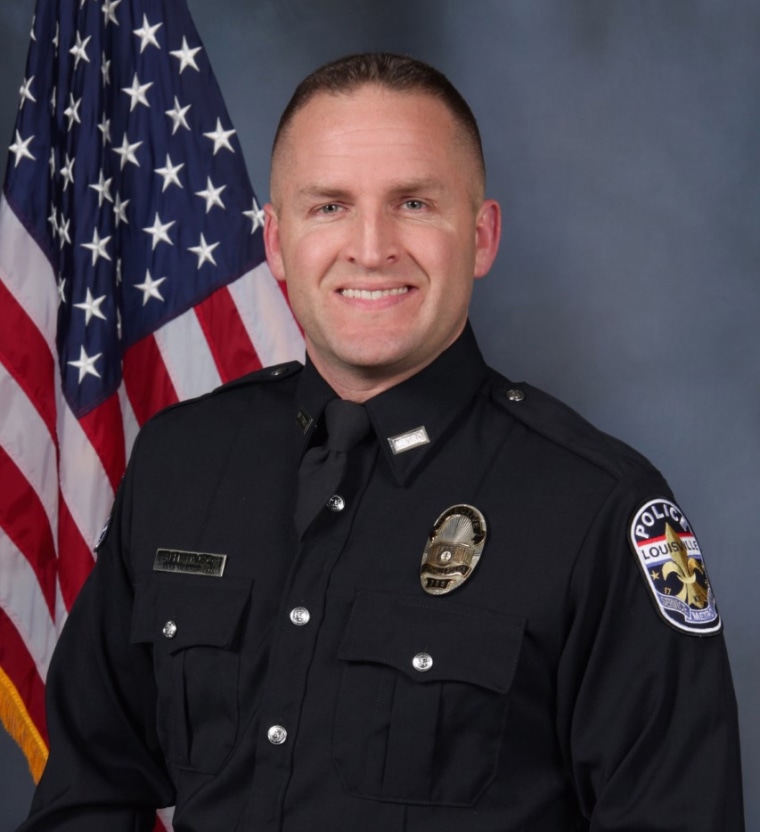 "Based upon my review, these are extreme violations of our policies," he wrote. "I find your conduct a shock to the conscience."
The two other officers who were with Hankison have been placed on administrative leave.
The death of Taylor, a 26-year-old African American emergency-room technician, has drawn widespread criticism. It spawned memes, prompted protests around the country and led to a local ban — "Breonna's Law" — on "no-knock" warrants.
Taylor was shot to death around 12:40 a.m. during a drug investigation focused on a "trap house" several miles away, her family has said. Her address was listed on the warrant because the apartment had allegedly been used to receive mail or keep drugs for a man authorities were searching for named Jamarcus Glover, who was already in police custody when Taylor's home was raided, according to the according to The Courier-Journal in Louisville.
Authorities have said the officers knocked several times and announced their presence before forcing their way into Taylor's apartment. A lawsuit filed by her family contests this.
Police said the officers were "immediately" met by gunfire when they entered the home. The suit says that Taylor and her boyfriend, Kenneth Walker, 27, believed their apartment was being broken into, so Walker called 911 and fired at what he believed was an intruder, striking an officer in the leg.
Walker had a license for the firearm, and no drugs were found in the apartment during the raid, the lawsuit says.
Walker was charged with assault and attempted murder of a police officer.
After Hankison's termination letter was released last week, lawyers for Taylor's family argued that Kentucky's attorney general, who has been appointed as a special prosecutor in the case, should file criminal charges against the officer.
"By the department's own assessment, he committed wanton endangerment, wanton murder and wanton attempted murder," lawyers Benjamin Crump, Lonita Baker and Sam Aguiar said in a joint statement.
Attorney General Daniel Cameron did not immediately comment on Hankison's firing. During a news conference last week, Cameron said he understood the "urgency" and "public outcry" around the case, but said he would provide no timeline on his office's investigation.
"We are not going to strike foul blows in this case," he said. "We are going to pursue the truth based on the law, whether that leads to convictions or exonerations."
The Louisville police union did not immediately respond to a request for comment.