A series of private letters between former first lady Jacqueline Kennedy Onassis and a one-time British ambassador to the United States, were sold Wednesday at an auction at Bonhams in London.
The letters, which were just discovered earlier this year, sold for roughly $123,000. The auction's highest bidder remains anonymous, but Bonhams UK Deputy Chairman Harvey Cammell, did reveal that the individual was a private collector.
"When we opened the case, and it's probably the first time the case had been opened in over 30 years, looking down at these handwritten letters, by JFK, by Jackie Kennedy, other members of the family - it was one of sheer amazement, really," said Cammell. "A real, true discovery."
David Ormsby-Gore — known as Lord Harlech — served as the British ambassador to the United States during the Cuban Missile Crisis. It was an appointment that President John F. Kennedy personally requested, as Ormsby-Gore was a close friend. The two first met when JFK's father, Joseph Kennedy, served as the U.S. Ambassador to Great Britain from 1938 to 1940. As a result, both of the men and their wives become close family friends. When both Kennedy Onassis and Ormsby-Gores' spouses died, they grew closer.
With topics ranging from vacations to children to politics, many of the details in the letters were extremely personal. One that Kennedy Onassis wrote to Ormsby-Gore following the death of his wife read: "Your last letter was such a cri de coeur of loneliness — I would do anything to take that anguish from you..."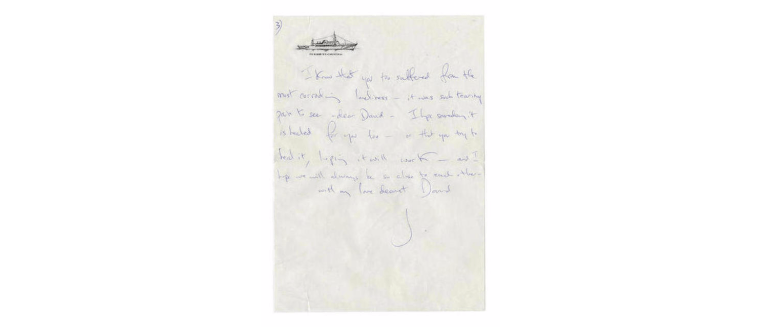 The letters also highlighted their strong connection, and ultimately led to an unrequited love he felt for her.
"[The collection] details really a long relationship with the Ormsby-Gore family and the Kennedys pre-JFK's assassination and then after the death of their respective spouses," explained Cammell. "It's a story of a relationship that builds between Lord Harlech and Jackie Kennedy over a period of three to four years until '68."
In one of the letters, Ornsby-Gore even proposed a "secret marriage" between himself and Kennedy Onassis. But she did not accept the proposal, instead ultimately marrying Aristotle Onassis in 1968.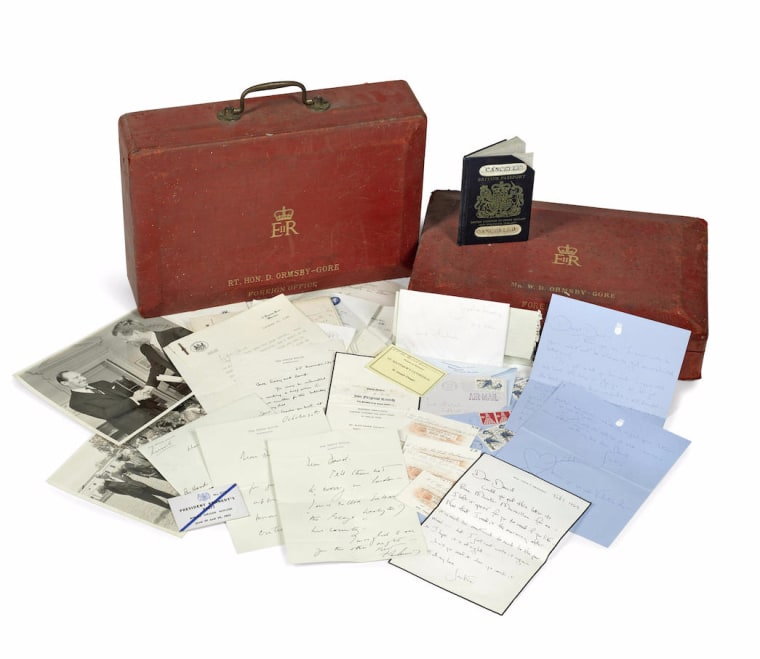 "Both families were already close, but I think it was the tragedy that both had been through that really drew them together, and you can read in the letters Jackie is so deeply sympathetic," Cammell said of the relationship. "They're very moving letters towards David, and she's trying to help him get through his terrible loss and I think together they're supporting each other, but obviously their relationship naturally builds from there."
The last letter in the findings was sent from the Onassis yacht after she was remarried. "Even if it isn't the way you wish now- I hope that bond of love and pain will never be cut," she wrote. "You are like my beloved, beloved brother."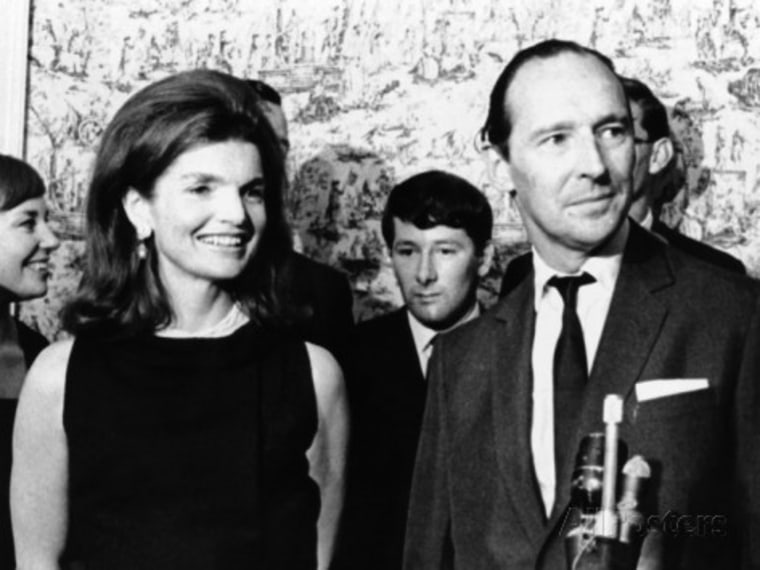 "It's one of those stories, where, you know, I've been doing this job for over 25 years and you never fail to ... keep hoping you're going to find a treasure, but it's very rare," Cammell said. "So to actually open these boxes and find these letters inside was a truly memorable moment I'll remember certainly for the rest of my career."