OAKLAND, California — It's a sunny Friday afternoon in West Oakland but community organizer Margaret Gordon, 72, is inside at the West Oakland Environmental Indicators Project, poring over maps of the city. Interstate 880 and the train station are both visible through the office window, and diesel trucks going to and from the port are more common than commuter cars.
She points to a map, overlaid with dotted red lines, each covering a street in West Oakland, that highlights the effects all of those vehicles have on the community's air.
"The darker the red is the higher the pollution. So if you look at West Oakland through these three freeways, and over here you get to see that pollution in this neighborhood, Hoover-Foster, it's not the same as pollution over here," Gordon said referring to different neighborhoods in the greater West Oakland region, surrounded by interstates 980, 880, and 580.
Like many of California's cities, air pollution is not evenly distributed in Oakland. The unhealthy air is concentrated — usually in low-income neighborhoods of black and brown people. Gordon and the project have a plan to fight those environmental inequalities in their community, funded by a California bill focused explicitly on environmental justice.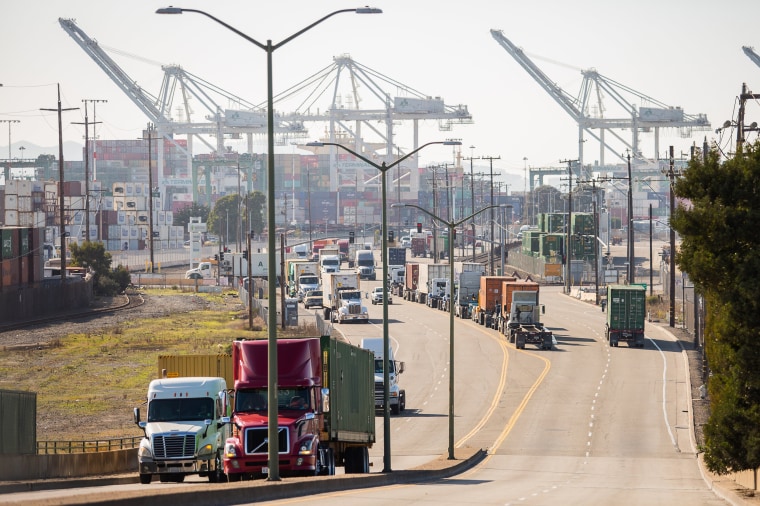 Forty-nine percent of West Oakland residents are African American, according to a 2015 study conducted by the Alameda County Public Health Department. At 17 percent of the population, Latinos are the second largest ethnic group, followed by white people at 15 percent. Almost 13 percent of West Oakland residents are Asian. The neighborhood's rate of hospitalization for asthma among children under five is nearly double that of the county as a whole. A study conducted by Society Health found that life expectancy varies by 24 years in Alameda County. West Oakland's, 67 years, is closer to countries like Turkmenistan and North Korea than Piedmont — a community 3 miles away with a household median income of $212,000 as opposed to West Oakland's $50,000. But West Oakland is not alone in its problems.
From agriculture and pesticides in the San Joaquin Valley to trucks and rail yards in East Los Angeles, communities across California face unique air quality challenges. For West Oakland, pollution mostly comes from industrial trucking.
In December, the California Air Resources Board (CARB) approved the environmental project's proposal to cut down air pollution, the first of 10 communities selected in 2018 to start implementing a plan designed by and for the people living in polluted neighborhoods. Lawmakers and community members hope that targeted, local plans will help make the air safe.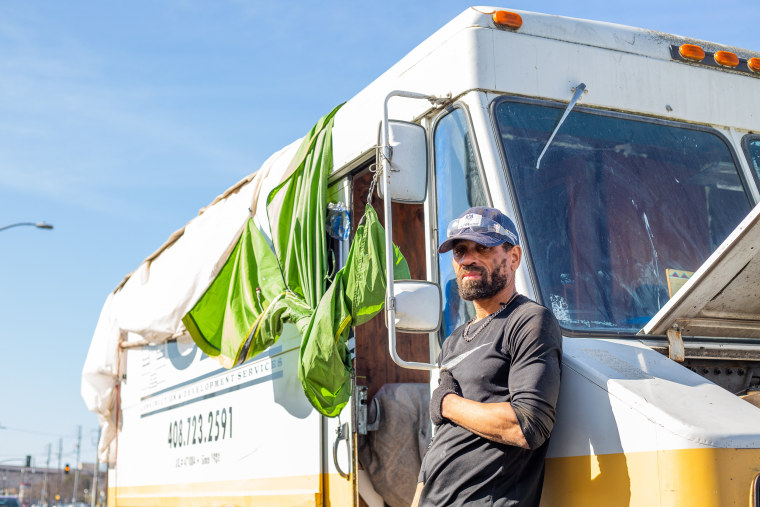 The community action plans are part of a broader effort to study and improve the air quality in places experiencing an undue share of pollution. Passed in 2017, California Bill AB 617 set aside $495 million in funding to help communities develop air quality plans and implement them, as well as monitor the air in their neighborhoods. The group in West Oakland had been collecting air quality data with a fleet of small monitors for years before the bill passed, which allowed them to move directly into community planning.
Karen Magliano, chief of the Office of Community Air Protection, said AB 617 is in part a recognition that the state air resources board's previous tactics of air quality improvement were leaving some people behind.
"Some communities within California, specifically communities of color, low income communities, still have a very disproportionate pollution burden," she says. "This is a new collaborative effort, so it's CARB and the local air districts and, really importantly, the community members themselves that we're working together with to both identify what the problems are and identify what the solutions are needed going forward."
West Oakland's Community Action Plan was approved in December, making it the first to move on to implementation — and a new set of challenges. Among the plan's 90 strategies for reducing air pollution and health risks, Gordon says a few take priority.
She wants to see all trucks coming in and out of the Port of Oakland to be electric (diesel from trucking is a leading cause of pollution and illness in West Oakland), indoor air filtration for income-based housing, and green infrastructure to create a buffer between neighborhoods and polluters such as freeways and truck routes.
Mike Zampa, the Port of Oakland Communications Director, said the Port largely agrees with the community's environmental goals. He says they've spent millions removing old diesel trucks and providing electric power to ships stopped at the Port so they don't have to idle their engines. Zampa added that the Port has worked with community leaders in West Oakland and shares their goal of completely transitioning away from diesel equipment. Some of those plans, like the transition away from diesel, are expensive, and Gordon thinks they would require cash incentives to implement. That means more state funding, said Gordon, who has been an activist in West Oakland since 1992 and is still working on many of the same issues.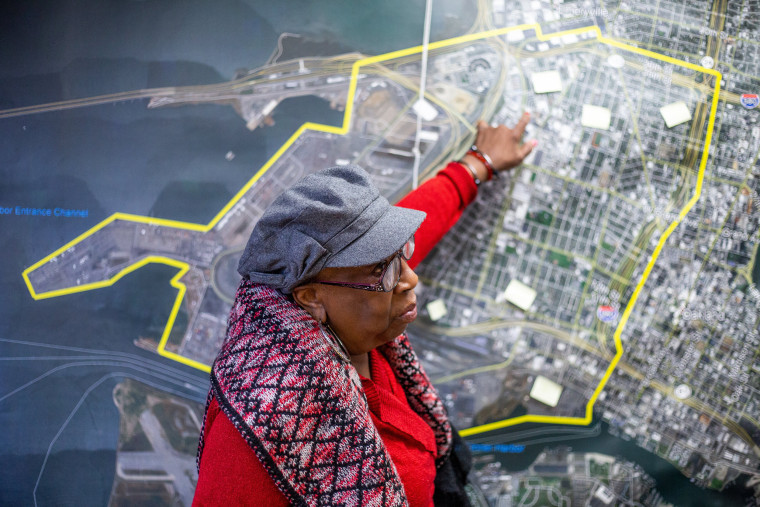 Traditionally, CARB has worked by developing regional plans focused on net gains for large parts of the state, designed to make sure areas such as Southern California or the San Joaquin Valley meet federal air standards. But widely dispersed monitors meant parts of those regions were still below standards — just because Southern California's air was improving overall didn't mean that truck-heavy neighborhoods in San Bernardino had healthy air.
Magliano said the purpose of grants provided by the 2017 bill is to fill in those gaps. San Bernardino is working on a community action plan with the new state funding.
Each community targeted by the legislation has its own specific needs, different types of pollution and polluters in various locations. Shafter, which is close to oil and gas refineries, requires different emissions reduction strategies than West Long Beach, which has a port.
The bill gives funding on the premise that people who live in polluted neighborhoods are the best informed about the nature of that pollution. By bringing community members, local regulators, nonprofits, and businesses together, CARB hopes to help develop plans that work for everyone.
Gordon said that people living in these communities have the most immediate knowledge of how pollution works in their homes. "Regulatory agencies and bureaucrats don't necessarily know our day-to-day experience or expertise about how we understand these things," she says.
Magliano and CARB hope that the plans will get the conversation started. She thinks the bottom up approach to air quality planning will pay off, and other communities across California will follow the model pioneered by West Oakland.
Next up: The nearby city of Richmond is in the process of collecting air quality data with a new round of funding. Environmental advocates there hope that it will someday lead to less asthma and heart disease.