LSU basketball player Wayde Sims was shot and killed in Baton Rouge early Friday, police said.
Sims, 20, was taken to a hospital with an apparent gunshot wound and later died due to his injury, according to a news release from the Baton Rouge police department.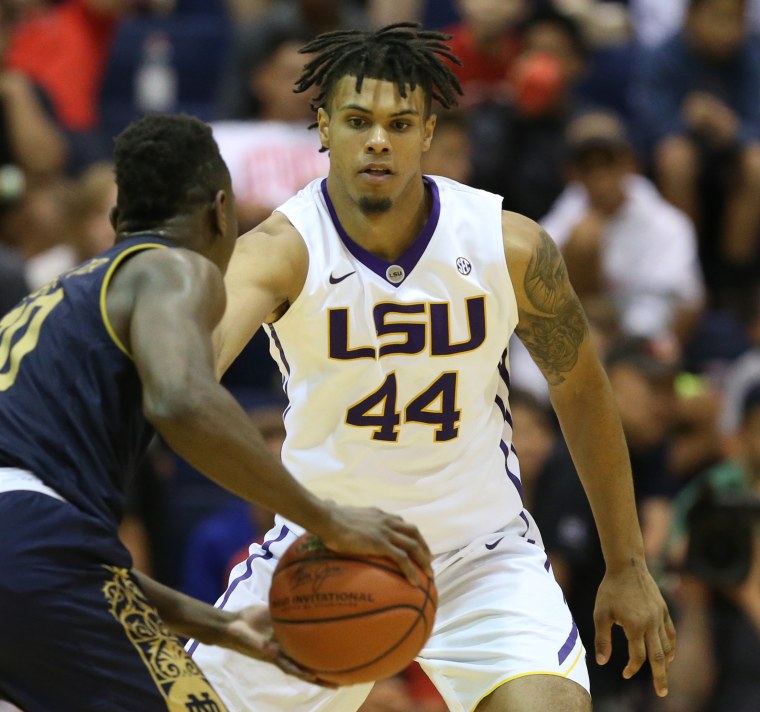 The shooting occurred at approximately 12:25 a.m. on a street just south of Southern University, which is located north of downtown Baton Rouge, police said.
Sims, a 6-6 junior forward and Baton Rouge native, started 10 games for LSU last year, averaged 5.6 points and 2.9 rebounds. His father, Wayne, also played basketball at LSU.
"We are all devastated. We need your prayers for Wayde, for his family, for all of us. We are heartbroken," LSU coach Will Wade said in a statement.
In a press conference Friday morning, Wade added, "Wayde's footprint permeates the whole campus. We need to make it a learning experience. Athletes have to be careful everywhere they go."
LSU President F. King Alexander said, "Wayde was a beloved member of the LSU community whose leadership was treasured by his coach and his teammates. The void left by his passing will be immense, and we ask that you keep his family in your prayers."