Louisiana State University suspended all Greek activities indefinitely on Thursday, saying police were investigating the death of an 18-year-old freshman as a "potential hazing incident" involving a fraternity.
The student, Maxwell Raymond Gruver, was taken to a hospital for a "medical emergency" and was later pronounced dead, said Ernie Ballard, the university's media relations director.
"Police are investigating this case as a potential hazing incident involving Phi Delta Theta fraternity," he said in an email, adding, "The case is currently under investigation."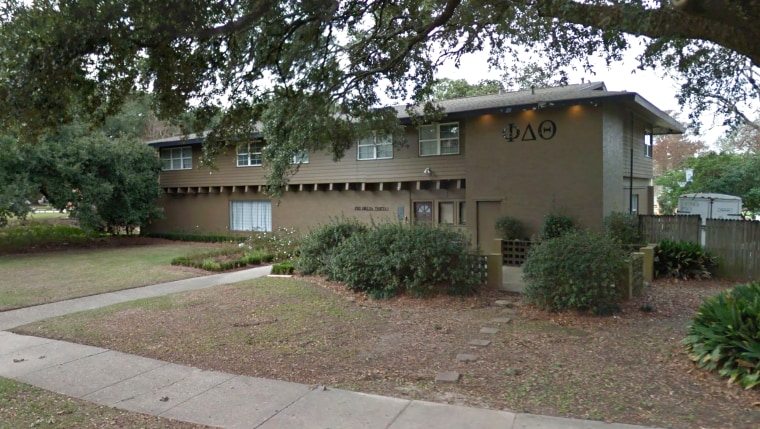 LSU President F. King Alexander said in a statement that the university community was "grieving."
"The death of Maxwell Gruver was tragic and untimely," he said. "A young man's life was cut short last night, and we mourn his loss and the impact he would have made on the world. Our deepest sympathies and prayers go to his family and friends."
Alexander said that while there were allegations that the death was related to hazing, he wanted to emphasize "that this is an evolving situation."
Related: Judge in Penn State Hazing Death Dismisses Felony Charges
"We are investigating this matter with the utmost seriousness," he said. "As we have continually warned, hazing is dangerous and unacceptable. It will not be tolerated at LSU. Period."
All Greek activities at the university were suspended indefinitely pending the investigation, he said.
East Baton Rouge Coroner William Clark said Thursday that Gruver was transported from a fraternity house to a hospital, where he was pronounced dead. His office would be conducting an autopsy Friday morning.
Gruver's death comes nearly two weeks after a judge ruled that 14 members of a disbanded Penn State fraternity would stand trial in the hazing death of 19-year-old old pledge Timothy Piazza this year.
That judge threw out some of the more serious charges the members faced, including voluntary manslaughter and aggravated assault, but the young men still face reckless endangerment, hazing and alcohol-related charges.
Piazza died following an alcohol-fueled party in February at Beta Theta Pi, where police have said he fell down a flight of steps during after a night of excessive drinking. But fraternity members failed to call 911 or get help from campus officials for 12 hours.
Related: Do Penn State's Reforms After Hazing Death Go Far Enough?
His parents said they were looking to the trial for justice.
"There needs to be a deterrent, because we lost our son, and it can happen to anybody," mother Evelyn Piazza told NBC News at the time.