Could this be the luckiest liquor store for playing the lottery?
For those in Michigan hoping to take home the $900 million Powerball prize, they might want to trek out to Party World in Alpine Township, which has earned the nickname "Lucky Shamrock."
The store's manager, David Castor, told NBC News that they've sold more than $100 million in lottery winnings over the last five years — and their lucky streak is being credited to the discovery of a four leaf clover.
Party World owner Dan Bekins was cleaning in a backroom about 20 years ago when he found the lucky leaf. He decided to put it on display at the front of the store, hoping that the treasure would bring good fortune to his financial operations.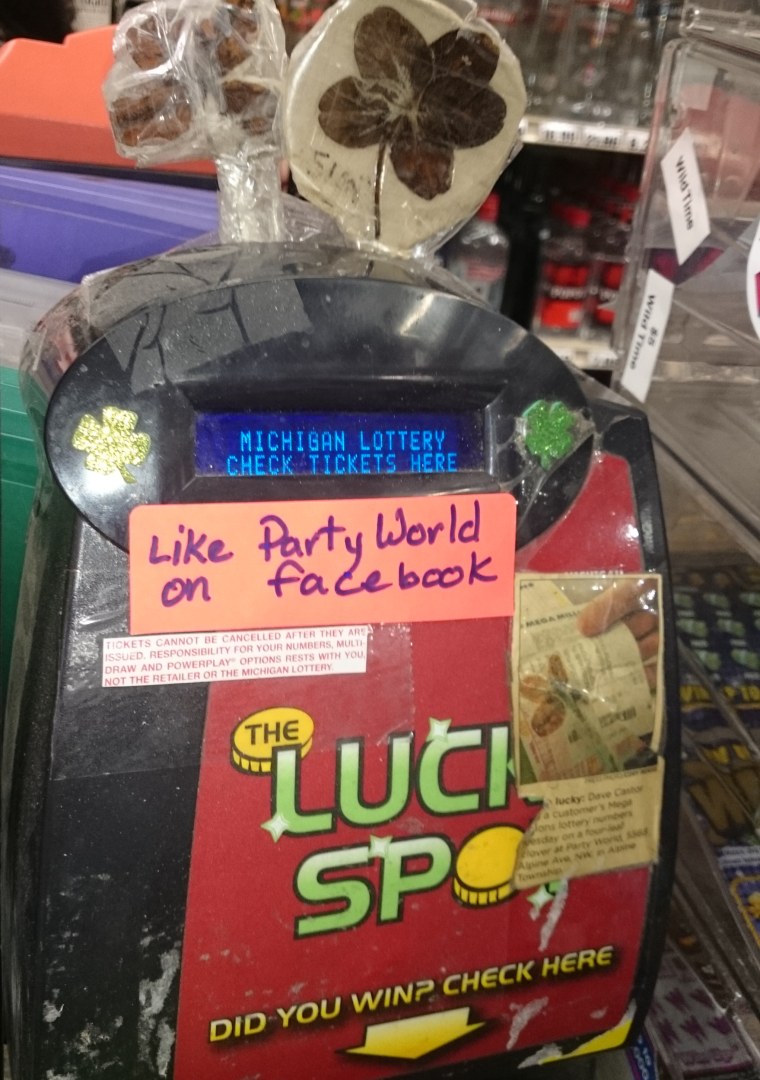 Little did Bekins know that the luck of the shamrock would be bestowed on lottery ticket purchasers, including a recent winner who last month pocketed $100,000 off of a $3 scratch-off.
"He is a regular customer — a really great guy," Castor said. "He deserved it."
Castor said the charmed clover is "heavily laminated" to protect it from all of the lottery tickets that are rubbed on it for good luck.
Related: Powerball Mania: Six Things to Know Before You Buy Your Lottery Ticket
The Lucky Shamrock has become so popular that it even has its own Facebook page.
Customers were lining up at Party World early Saturday — even before the store opened — Castor said, adding that "thousands of individual people have come out" to buy tickets ahead of the Powerball drawing.
The store would earn a $50,000 commission if they end up selling the winning Powerball ticket, Castor said.
"We are hoping for a big tipper," he added.