A body found in a creek last week was identified as that of Maddox Ritch, a 6-year-old boy with special needs who went missing in North Carolina, authorities said Monday.
"We are deeply saddened to learn the body found by searchers Thursday is confirmed to be Maddox Ritch," Gastonia Police Chief Robert Helton said in a statement.
"Hundreds of people searched tirelessly for this child & our work continues to answer every question we can about his tragic death," he added.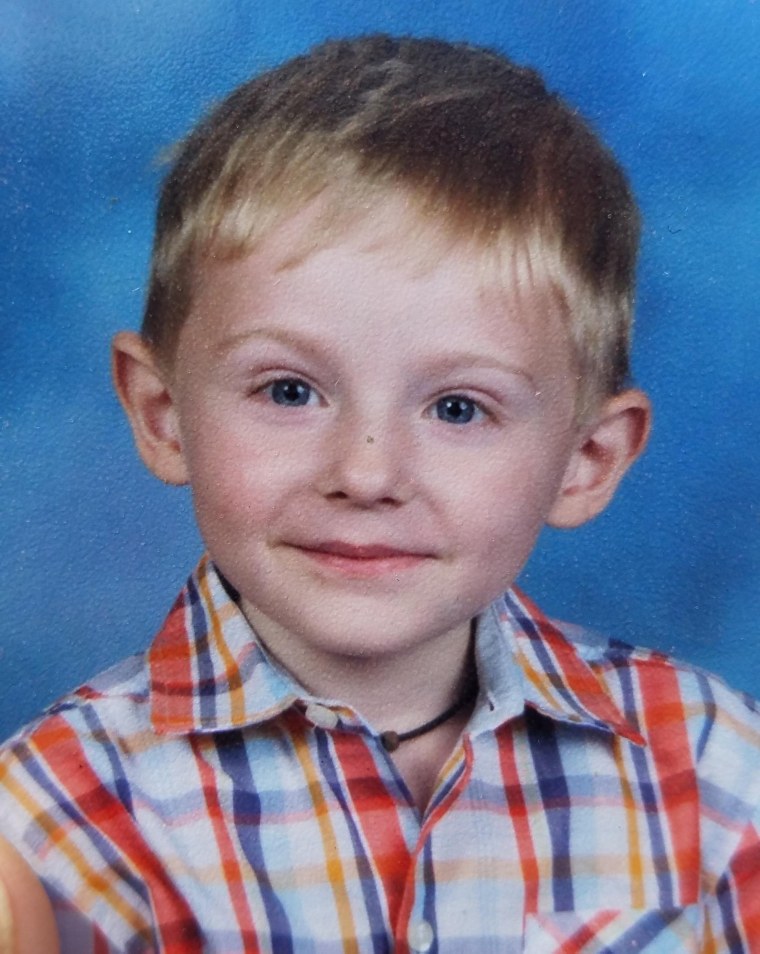 Gastonia Police said in the statement that the Mecklenburg County Medical Examiner's Office confirmed that the body found in Long Creek, near the park where the boy was last seen, was identified as Maddox.
Autopsy results were not yet complete and investigators were still working to determine Maddox's movements and how he ended up in the creek, according to the statement.
"The autopsy results and the death certificate have been left pending at this point," Bill Fish, an investigator with the Mecklenburg County Medical Examiner's Office, told NBC News.
Maddox, who had autism and was nonverbal, went missing at Rankin Lake Park in Gastonia on Sept. 22, police have said. He had last been seen by his father and another adult.
The body was found partially submerged in the creek by a member of a team of 15 searchers, authorities said. The creek was about two to three feet deep, according to authorities.
The FBI and two dozen agencies had worked to locate him, with searchers scouring more than 1,400 acres in and around the park the weekend he went missing.