Mail bombing suspect Cesar Sayoc faces life in prison after a federal grand jury in New York indicted him on 30 charges on Friday.
Sayoc, 56, was indicted on Friday with sending pipe bombs by mail to prominent critics of Donald Trump billionaire George Soros, former Secretary of State Hillary Clinton, former CIA director John Brennan, actor Robert De Niro, and former National Intelligence Director James Clapper. None of the devices detonated.
Sayoc was indicted on five counts for each charge, including use of a weapon of mass destruction, interstate transportation and receipt of an explosive, threatening interstate communications, illegal mailing of an explosive, use of an explosive to commit a felony, and use of a destructive device during and in furtherance of a crime of violence.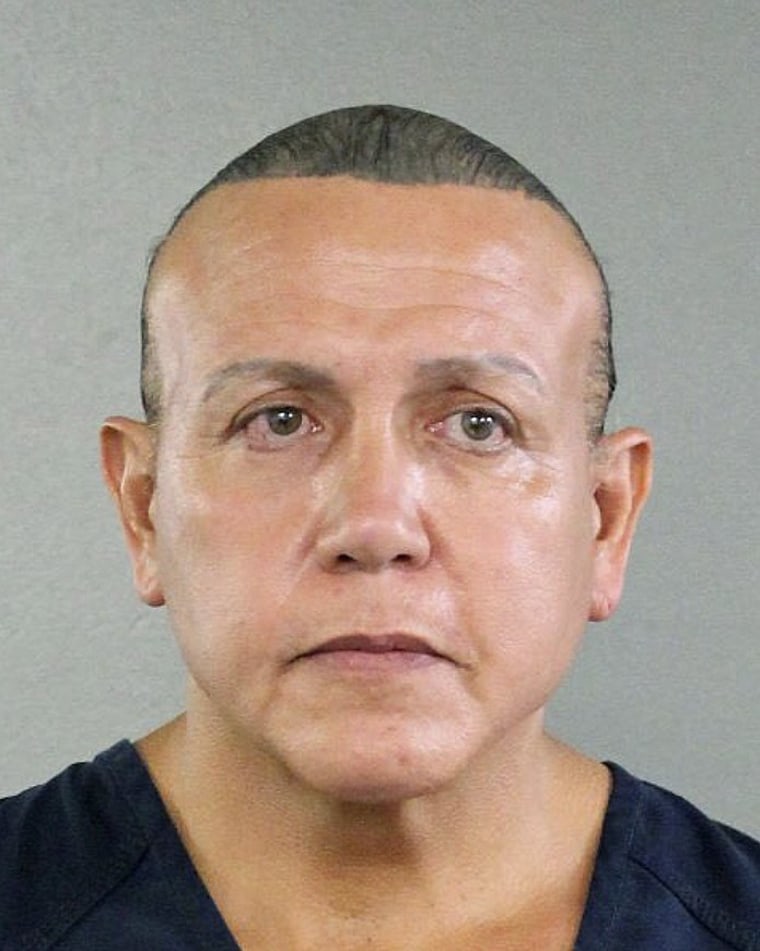 Federal officials say he sent 16 bombs across the country, but the scope of the grand jury was limited to those received in New York. Sayoc allegedly also targeted former President Barack Obama, former Vice President Joe Biden, former Attorney General Eric Holder, billionaire Tom Steyer, Sen. Cory Booker D-N.J., Sen. Kamala Harris, D-Calif. and Rep. Maxine Waters, D-Calif.
The first bomb was discovered at Soros' New York suburban home on Oct. 23, and a series of packages were uncovered days later. Sayoc was finally arrested on Oct. 26 in Plantation, Florida. Federal prosecutors said Sayoc had "conducted a domestic terror attack" in initial court filings following his arrest. His original charges carried a maximum sentence of 48 years in prison.
Prosecutors say evidence against Sayoc includes DNA linking him to 10 of the explosive devices and fingerprints on two of them.
A judge on Tuesday ordered Sayoc, a Miami resident, detained without bail in New York to face trial. Sayoc has a preliminary court appearance set for Monday.