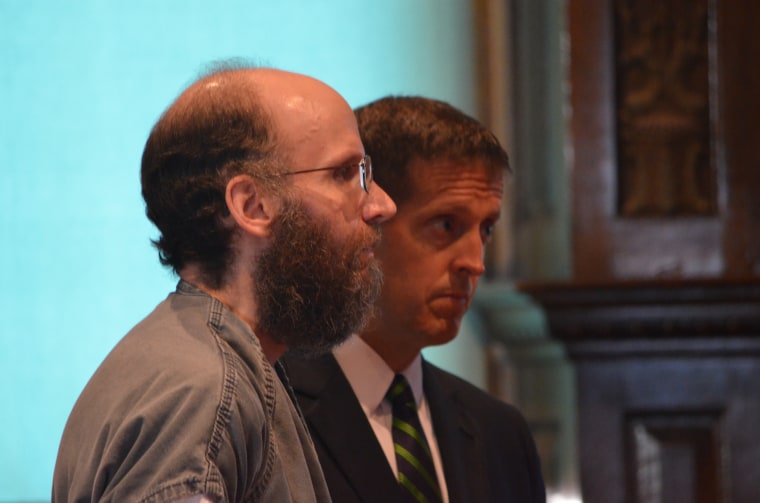 A Maine man who spent 27 years in the woods as a hermit pleaded not guilty to new burglary charges Tuesday as his lawyer and prosecutors tried to make a deal to avoid trial.
Christopher Knight, 47, appeared in court sporting wire-rimmed spectacles and a bushy beard — looking nothing like he did when he was arrested in April and made headlines around the world.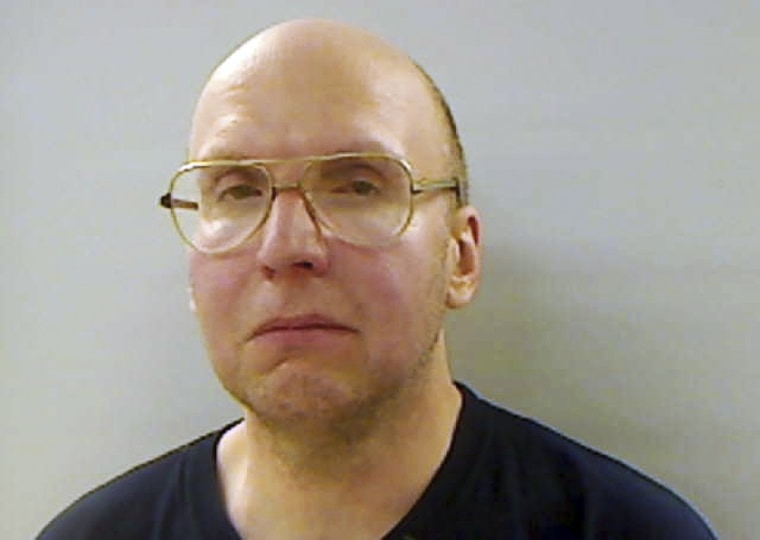 Kennebec County District Attorney Maeghan Maloney said some people in the courtroom didn't even recognize Knight, who was clean-shaven and heavier and wore oversized aviator frames and a dazed look in his booking photo four months ago.
"He doesn't like being famous so it's a way of hiding," Maloney said of Knight, who has been jailed since his arrest.
During the brief hearing, Knight pleaded not guilty to seven burglary and six theft charges linked to items stolen from camps ringing North Pond and homes in nearby Rome.
Knight allegedly told police that after he left home at age 19 and walked into the woods, he lived off the food and supplies filched during hundreds of burglaries. When he was arrested, his backpack was filled with bacon, marshmallows and Sweet Tarts. 
His amazing tale of solitude and survival captured the public imagination and Knight has been deluged with offers to tell his story, and even fended off a marriage proposal.
Prosecutors say they are trying to work out a deal to keep him out of prison by putting him in a diversion program, but they have not been able to reach agreement on the details.
"Now we have a deadline for Oct. 8. If we don't have an agreement by then, we'll be picking a jury by the end of that week," Maloney said.
Knight's lawyer, Walter McKee, said he is confident a no-jail resolution can be reached and called Tuesday's plea "a formality."
He said his client is doing as well as could be expected.
"You have to imagine what a shock it must be to come from living by yourself in woods for 27 years with no contact with anyone to be locked down in close quarters with lots of people," McKee said.
He asked the court to order an evaluation by Maine Pre-Trial Services, so it can create a plan to help Knight "start reintegrating back into society" whenever he is released.
Asked whether that's what Knight wants, McKee said, "Would he like to go back to the woods? Honestly, I don't know."