The Manhattan District Attorney's Office has opened a new review of the murder of Malcolm X after a Netflix documentary resurfaced questions about who did or didn't commit the crime.
Malcolm X was assassinated in front of his wife and children on Feb. 21, 1965, while giving a speech at the Audubon Ballroom in New York City's Washington Heights.
About a year before, the human rights activist had split with the Nation of Islam, and began getting death threats from Nation of Islam followers. Three Nation of Islam members, Mujahid Abdul Halim (also known as Talmadge Hayer and Thomas Hagan), Muhammad Abdul Aziz (also known as Norman 3X Butler) and Khalil Islam (also known as Thomas 15X Johnson), were convicted of Malcolm X's murder in 1966 and sentenced to life in prison.
While Halim admitted to taking part in the assassination, he insisted that Aziz and Islam were not involved. And the two maintained their innocence throughout the years.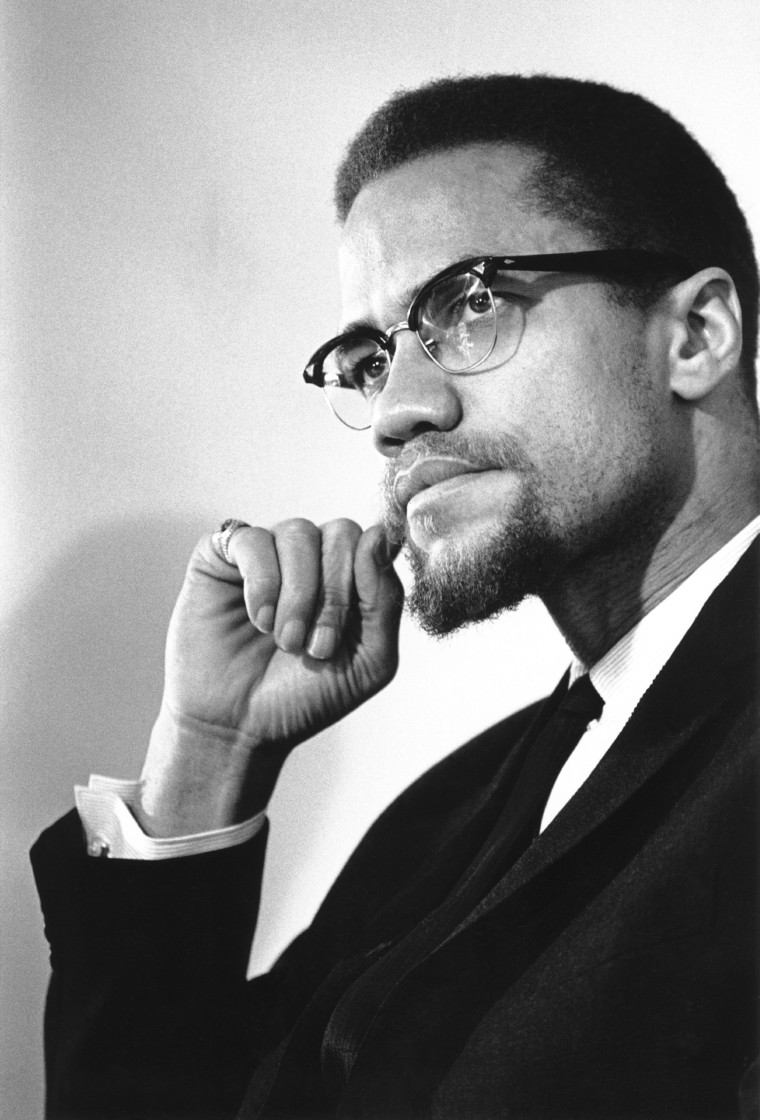 In the new six-part Netflix documentary, "Who Killed Malcolm X?," historian Abdur-Rahman Muhammad says Aziz and Islam had alibis. "The thing is, two of them weren't even in the Audubon ballroom that day," he says.
Islam died in 2009. Aziz was paroled in 1985, and at 81 years old is still hoping to clear his name. He is working with the Innocence Project, and now the office of Manhattan District Attorney Cyrus Vance, Jr. is taking another look at the case.
"District Attorney Vance has met with representatives from the Innocence Project and associated counsel regarding this matter. He has determined that the district attorney's office will begin a preliminary review of the matter, which will inform the office regarding what further investigative steps may be undertaken," said a statement from Vance's office shared with NBC News. "District Attorney Vance has assigned Senior Trial Counsel Peter Casolaro and Conviction Integrity Deputy Chief Charles King to lead this preliminary review."
The Innocence Project lauded the district attorney's decision to review the case and its assignment of Casolaro and King to the case.
"We are grateful that District Attorney Vance quickly agreed to conduct a review of the conviction of Muhammad Aziz," said Barry Scheck, Innocence Project co-founder and special counsel, in a statement.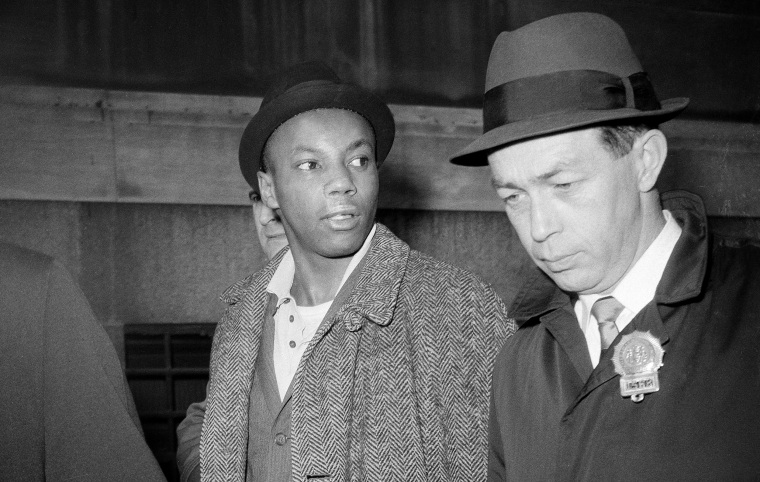 "Given the historical importance of this case and the fact that our client is 81 years old, we are especially encouraged that Mr. Vance has assigned two highly respected prosecutors, Peter Casolaro and Charles King, to work on this re-investigation," the statement said.
"Mr. Casolaro did extraordinary work on the case of the Exonerated Five and Mr. King is an experienced member of the Conviction Integrity Program," Scheck added. "We look forward to working cooperatively with them to see that justice is done."
While Halim was physically linked to Malcolm X's murder, Aziz and Islam were not, according to the Innocence Project.
And Halim testified during the 1966 trial that Aziz and and Islam were not involved in the killing. "I was there, I know what happened, and I know the people who were there," he said.
A dozen years later, Halim identified those people he said were there, and in an affidavit drawn up for civil rights lawyer William Kunstler, he described the four men he said conspired with him to carry out the assassination. "Kunstler then obtained previously undisclosed FBI documents through Freedom of Information Act requests that supported Halim's account," according to the Innocence Project.
Still, a judge rejected a 1978 motion to vacate Aziz and Islam's convictions.
New York County prosecutors denied they had seen the FBI documents at the time of the trial.
What they did have at trial though was Aziz's alibi, which was backed up by multiple witnesses.
Aziz said he was at home taking care of a recent leg injury, which a doctor testified to treating hours before Malcolm X's murder.
"The day of the murder, which was a Sunday morning, I was laying over the couch with my foot up," Aziz recalls in "Who Killed Malcolm X?" "And I heard it over the radio."