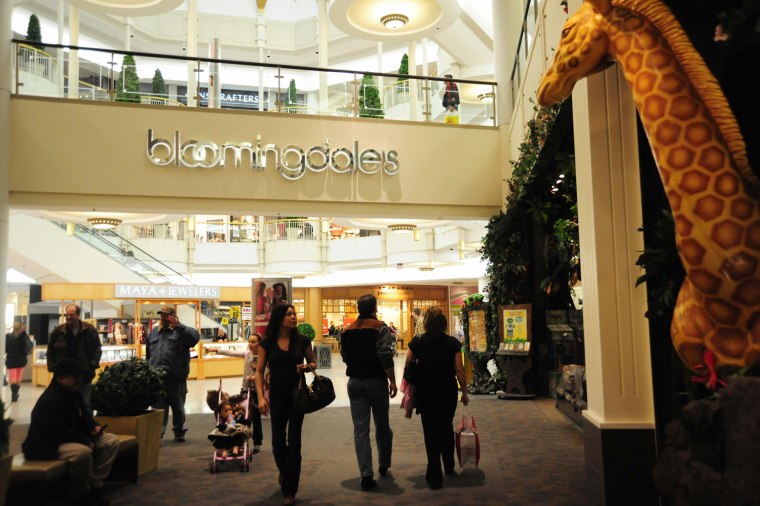 The deadly assault on a luxury Nairobi mall Saturday has sent shock waves around the world, raising concerns about security at shopping centers amid fears of copycat violence or other terror attacks, according to industry officials and other experts.
As Kenyan forces struggled Monday to take control of the Westgate mall on the third day of the horrifying attack, U.S. shopping center firms are considering ramping up security measures at thousands of malls across the country, industry sources said.
"There's going to be a response," said Malachy Kavanagh, a spokesman for the International Council of Shopping Centers, a U.S.-based trade group of mall and shopping center owners. 
He added that the U.S. Department of Homeland Security is likely to coordinate with corporate security chiefs and law enforcement agencies following the attack in Nairobi, which left at least 62 people dead, according to the Kenyan Red Cross.
Officials may also increase the police presence at many shopping complexes by enlisting off-duty officers to stand guard and defend against incursions, Kavanagh said. He added that mall proprietors will be careful to take their cues from consumers, who may already be weary from boosted security at airports.
For mall owners and security specialists, the carnage in Kenya is just the latest evidence of shopping centers' vulnerability to terror attacks.
"Since 9/11, the industry has taken a very different view of terror, and the potential for it," Kavanagh said, adding that the industry has spent millions on security training initiatives at the more than 1,500 enclosed malls in the U.S. since the Sept. 11, 2001, attacks on New York City's World Trade Center and the Pentagon in Washington, D.C.
"The big fear" for many mall proprietors is the possibility of a "copycat attack" in the wake of the siege of the Westgate Shopping Mall by militants from Al Shabaab, a Somali terrorist organization linked to al Qaeda. The group has said the assault was retribution for a 2011 push by Kenya into Somalia.
In an interview with NBC News on Monday, New York City Police Commissioner Ray Kelly said a mall is what security experts call a 'soft target' because "you have no external checks to secuirity."
"You need to have access to a mall and as a result, security — or some security you see in public buildings or public sector buildings — is not possible," Kelly said.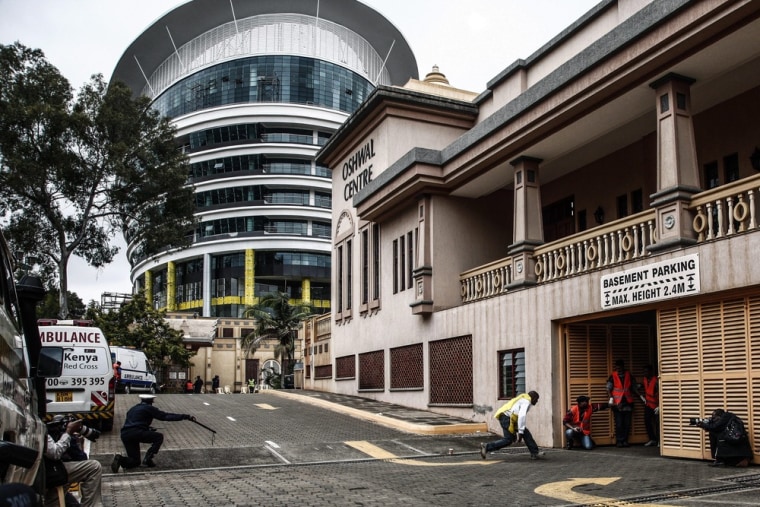 Juan Zarate, a former White House counter-terrorism adviser, told Reuters that officials worry that other terror groups will replicate this kind of 'soft target' assault.
"Like the 2008 attacks in Mumbai, terrorist cells are learning that they can have strategic impact with dramatic terror focused on soft targets having significant psychological and economic effects," Zarate  said.
In November 2008, ten gunmen blasted bullets across Mumbai during a three-day killing spree, attacking two high-end hotels, a train station, a Jewish center and other sites in the densely packed Indian city.
As mall officials weigh whether to take additional safety measures in the wake of the Nairobi attack, a spokesman for Mall of America — a massive private mall in Bloomington, Minn. — said many measures are already in place, but may not be visible to the casual shopper.
"Mall of America has implemented extra security precautions," spokesman Dan Jasper said in a statement emailed to NBC News. "Some may be noticeable to guests, and others won't be."
He added, "We will continue to follow the situation, along with law enforcement, and will remain vigilant as we always do in similar situations."
Katy Dickey, a spokeswoman for the Westfield Group — a large shopping chain with centers in Australia, New Zealand, the U.K., the U.S. and Brazil, but are not owners of Westgate — told NBC News that "safety of our shoppers is paramount and always a priority."
She declined to disclose specific information about "security deployments, levels or methods."
NBC News' Katy Tur and Reuters contributed to this report.