The man accused of killing a woman in Alaska and recording it on an SD card that was discovered on an Anchorage street pleaded not guilty to the slaying on Wednesday.
Brian Smith, 48, was arrested earlier this month in the death of Kathleen Henry, 30, in Anchorage. Her body was found along a highway just south of the city Oct. 2, police said.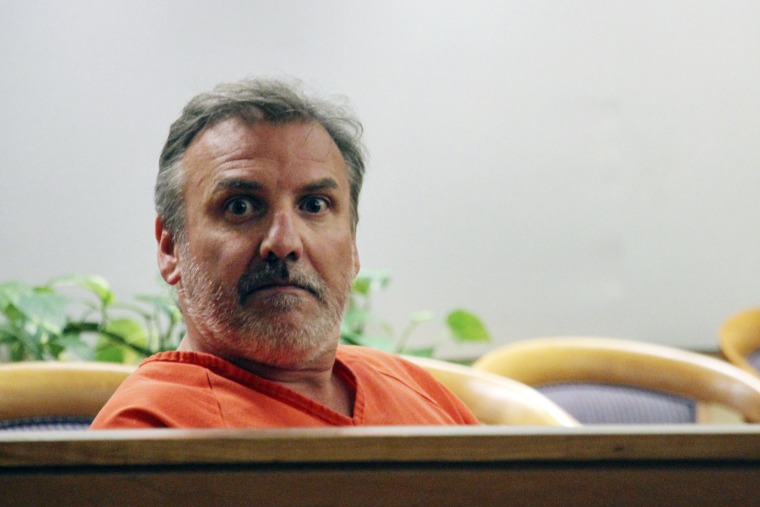 Smith did not say anything at a brief court appearance Wednesday, and the not guilty pleas were entered on his behalf. He has been indicted by a grand jury on eight counts, including murder, sexual assault and tampering with evidence, according to online court records.
Smith, a native of South Africa, was arrested Oct. 8 as he arrived at Ted Stevens International Airport, police have said.
Deputy District Attorney Brittany Dunlop told NBC affiliate KTUU that "in this case, the aggravator is that the defendant subjected the victim to substantial physical torture."
The memory card, titled "homicide at the midtown Marriott," was found by an Alaska resident, who turned it over to police, officials have said.
Several videos on the card appeared to show the killing of a woman, police have said. Video on the card showed a woman being strangled and a man telling her to die, the Associated Press has reported.
Police were able to identify Smith from the video after recognizing him from a separate, unspecified investigation, in part because of his accent. Smith is being held in lieu of $750,000 bail, KTUU reported.