For nearly 27 years, the kidnapping of 11-year-old Jacob Wetterling remained an open and active investigation — his family never giving up hope that the truth would one day be uncovered.
On Tuesday afternoon, Danny Heinrich admitted in U.S. District Court in Minneapolis to taking Jacob's life — a confession made as part of a larger plea agreement. He said he abducted and molested the boy, fatally shot him and buried his body near a gravel pit on Oct. 22, 1989.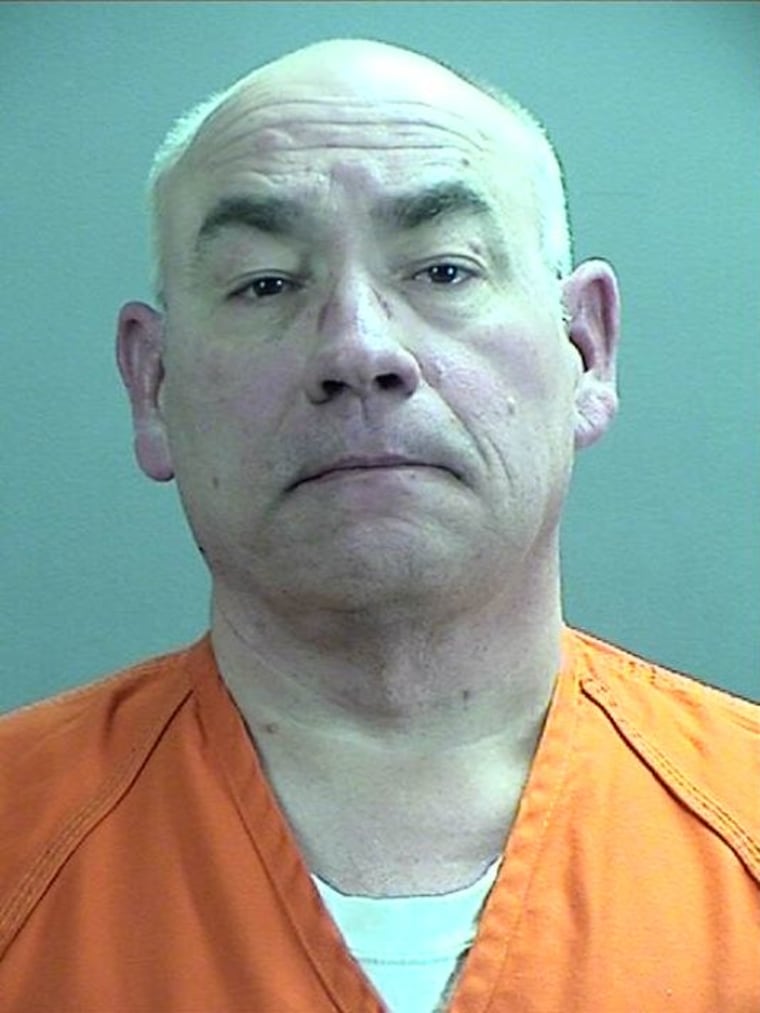 "Finally, we know," U.S. Attorney Andrew Luger said during an emotional news conference following Heinrich's confession. "We know what the Wetterling family and all of Minnesota has sought to know since 1989 — we know the truth."
Heinrich, 53, was in federal court to plead guilty to child pornography charges unrelated to Jacob's killing. He could get the statutory maximum of 20 years for the child pornography count and face possible additional time under civil laws.
But as part of a plea deal for giving up information in Jacob's disappearance — a high-profile case that led to laws requiring states to establish sex offender registries — Heinrich will face no charges in the boy's death, officials said Tuesday.
Prosecutors said the statute of limitations had already passed to prosecute anyone for Jacob's kidnapping and assault. Charging anyone for murder, meanwhile, would be impossible without a body.
In order to get information that could lead investigators to Jacob, prosecutors had to agree to a deal with Heinrich in which a murder charge was off the table, Luger said. Prosecutors said they wanted closure for the boy's family.
Heinrich is "a volatile and unpredictable person, and we knew he could change his mind at any time," Luger said.
"For the Wetterlings, we did not want that to happen," he added.
With the Wetterling family watching in court Tuesday, Heinrich gave the first public account of what happened to Jacob.
Heinrich calmly described how in October 1989 he donned a mask and found three children biking on a rural road near Jacob's home in St. Joseph, a city of around 6,500 in central Minnesota. Armed with a gun, he said he told two of the children to leave; one was Jacob's younger brother, Trevor, and the other was Jacob's best friend.
Related: Jacob Wetterling's Family 'Deeply Grieving' After Remains Found
Heinrich said he took Jacob, handcuffed him in his car and drove near a gravel pit, where he assaulted him in a grove of trees.
The boy, who had been forced to strip, said he was cold, and asked if he could go home.
At one point, Heinrich said, Jacob asked him: "What did I do wrong?"
Heinrich said he was panicking and loaded his revolver with two bullets. He shot the boy twice. He said he then buried the body using a Bobcat construction vehicle he found at a nearby site to dig the hole.
A year later, he said, he returned to the area and noticed the makeshift grave was becoming noticeable. He gathered the human remains and reburied them at a farm.
Heinrich has been held in custody since last October on federal child pornography charges at which point authorities said he was a person of interest in Jacob's disappearance. He was first questioned shortly after Jacob's abduction, but had always maintained his innocence.
A tire track and shoe print were found at the scene, but investigators said they could not scientifically match them to Heinrich.
Through the plea deal, which the Wetterling family had agreed to, Heinrich led authorities to Jacob's remains last week.
He confessed and detailed where he buried the body, Luger said. Investigators found bones, teeth and a T-shirt that said "Wetterling."
Related: The Mysterious Disappearance of Jacob Wetterling
Also in the dig, a red St. Cloud hockey jacket was located — the same clothing that Jacob was wearing when he vanished. Luger said uncovering that piece of clothing solidified Heinrich was telling the truth.
"I will never forget that moment," he told reporters.
Heinrich was known to police already at the time of Jacob's death — but for another case. He was suspected of kidnapping and sexually assaulting a 12-year-old boy named Jared Scheierl elsewhere in Stearns County in 1989. Evidence, however, was flimsy.
But DNA testing on Scheierl's clothing last year helped to definitively tie Heinrich after all these years, police said. He cannot be charged because the statute of limitations has run out.
Investigators believed Heinrich was still responsible for what happened to Jacob as well.
At Tuesday's news conference, surrounded by her family, Jacob's mother thanked authorities for not giving up and also apologized to her son for what he endured at the hands of a man officials called an "evil serial predator."
"I want to say to Jacob, I'm so sorry. It's incredibly painful to know his last days, his last hours, his last minutes," Patty Wetterling said. "We love you Jacob, we will continue to fight. Our hearts are hurting."
Wetterling became a national advocate for children after her son vanished. She said the years of not knowing what happened are now replaced by a darker truth that her family is slowly coming to grips with.
"For us, Jacob was alive," Wetterling said, her voice breaking, "until we found him. We need to heal."