One of the teenage survivors of a fatal car crash that left three of his best friends dead said they were playing a doorbell-ringing game when a man they pranked chased them down in his car and rammed into their vehicle, sending it crashing into a tree off a Southern California road.
The crash happened in Temescal Valley, about 60 miles southeast of downtown Los Angeles, around 10:30 p.m. on Sunday. One of the teens was pronounced dead at the scene and two died at a hospital. The three victims were all 16 years old, according to the Riverside County medical examiner's office.
Police identified the driver of the other car as Anurag Chandra, 42. He was arrested and face multiple counts of murder and assault with a deadly weapon, online jail records show. He is being held without bail.
California Highway Patrol Lt. David Yokley said investigators believe Chandra intentionally struck the teens' vehicle with his car, causing the driver to lose control.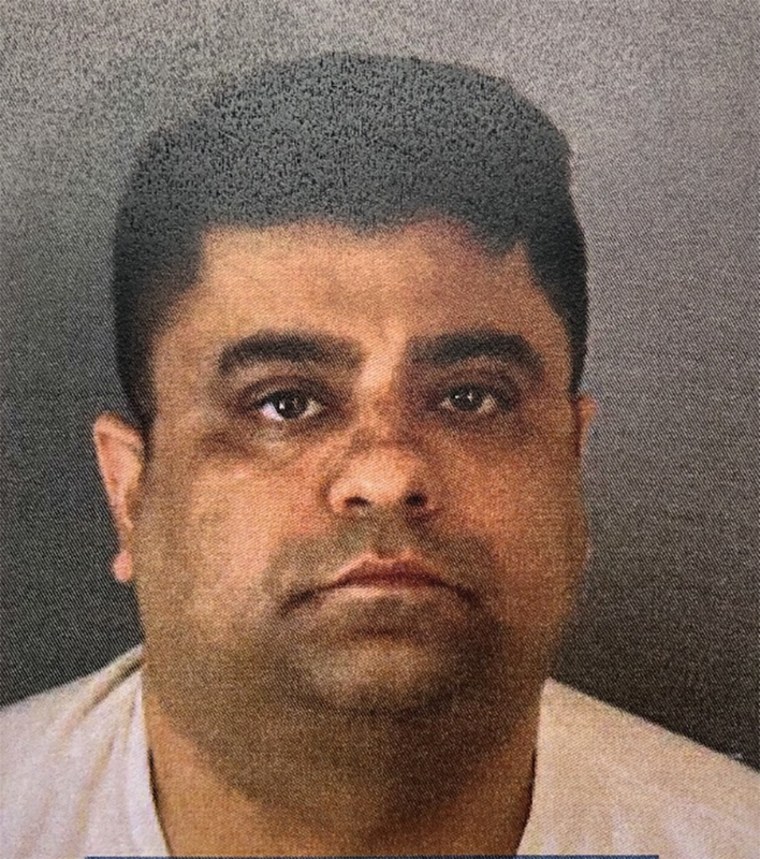 Three other teenagers, including 18-year-old Sergio Campusano, survived the crash.
The fatal crash happened after the teens were playing a game of ding-dong ditch, where a person rings the doorbell of a stranger's home and then runs away, Campusano told NBC Los Angeles.
Campusano said one of the friends got out of the car, rang the doorbell of a man's home and then ran back to the car after the man opened the door.
Campusano, who was behind the wheel, drove away but soon realized that the man they had pranked was following them in his vehicle.
"I just saw these brights behind me and I realized he was getting closer and closer," the teen told NBC Los Angeles.
The man nudged the back of Campusano's car, causing the teens to panic. Campusano said he tried to outrun the other car, but couldn't get away.
"He just got next to me and I was confused. ... I just saw him ram his car into my back. And I whipped into my window and I blacked out and then I remember I woke up on the floor," he said. "I don't remember how I got there. I was shaking."
Campusano said he will work on forgiving Chandra because that's what his friends would have wanted, but he also wants justice.
"I loved each and every one of them. I still do. And I'm going to really miss them all," Campusano said. "They were all a part of me. I don't know what I'm going to do without them."