Police have arrested a 22-year-old man in the death of a black transgender woman whose body was found in a Dallas lake earlier this month, police said Thursday.
Ruben Alvarado is expected to be charged with murder in the death of Chynal Lindsey, 26, whose body was discovered in White Rock Lake on June 1.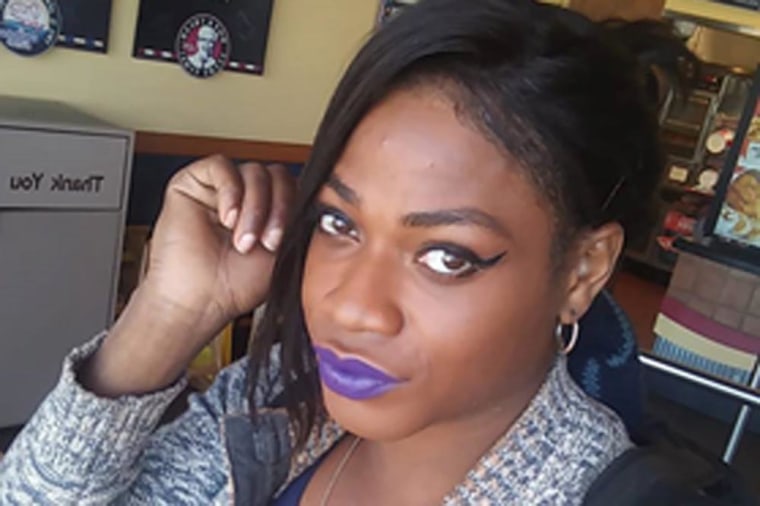 Alvarado is being held without bail at the Dallas County Jail. He faces a first-degree murder charge, according to a police statement and online jail records.
Lindsey's death has been ruled by the medical examiner as the result of "homicidal violence," police said, but the statement did not go into greater detail and it does not disclose a suspected motive.
Last week, Dallas police arrested Kendrell Lavar Lyles, 34, in the deaths of a transgender woman and two other women. Police at that time said he was was being considered a person of interest in Lindsey's death.
Lyles is being held at the Collin County Jail, according to court records. Collin County is northeast of downtown Dallas.
Lindsey was the second black transgender woman who was killed or found within a month in Dallas, which prompted concern from the city's police chief, who contacted the FBI.
The Human Rights Campaign says that fatal violence disproportionately affects transgender women of color, and it has tracked 10 killings of black transgender women across the U.S. so far this year.
In 2018, advocates tracked at least 26 deaths of transgender people in the U.S. because of violence, the majority of whom were black transgender women, the Human Rights Campaign says on its website.