A suspect was arrested after six people were killed in gunfire Friday afternoon in a small Mississippi town near Memphis, officials said.
The shootings happened about 12:30 p.m. CST in three locations in Arkabutla, Tate County, which is about 40 miles south of downtown Memphis, Tennessee, officials said.
A Tate County Sheriff's spokesperson said there were "multiple fatalities" and "we have arrested the guy who did it."
Richard Dale Crum, 52, of Arkabulta, was arrested on a charge of first-degree murder, and more charges for the other victims will be filed later, the sheriff's office said.
"At this time, we believe he acted alone," Mississippi Gov. Tate Reeves said in a statement. "His motive is not yet known."
Crum is being held without bond, the sheriff's office said.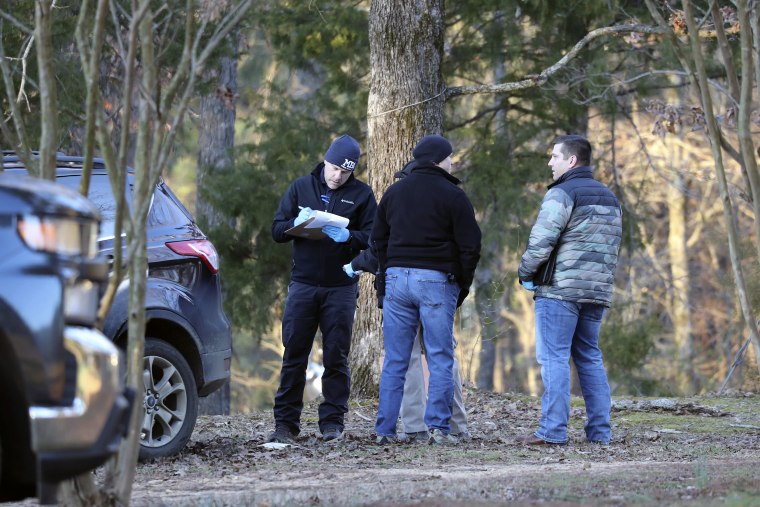 One of the people killed is believed to have been Crum's ex-wife, Sheriff Brad Lance said in an interview distributed by the Reuters news agency.
Crum is currently charged with murder in the killing at an Arkabutla store. Video and witnesses gave investigators a description, Lance said, and Crum was later arrested without incident.
Crum had two handguns and a single-shot shotgun, he said.
Crum was arrested outside the third crime scene, which is where he lives, NBC affiliate WMC of Memphis reported, citing the sheriff. Four of the dead victims were found there or nearby, according to the station.
"Six is — I never dreamt that we would deal with something like that here," Lance told the station.
The sheriff's office said in a statement that the investigation was in its initial stages, and it was limited in how much information it could release.
Phone numbers listed in public records as being connected to Crum were out of service Friday. It was not clear if he had an attorney who could speak on his behalf.
At least one victim was gunned down at the Express Mart gas station and convenience store, the sheriff's rep said.
President Joe Biden on Friday commented on the killings, and he also called for Congressional action on guns.
"Jill and I are mourning for the six killed in today's violence in Tate County, Mississippi — as we have for far too many Americans. We grieve with their families and with Americans nationwide as gun violence claims yet more lives," Biden said in a statement.
The president said federal law enforcement and other assistance is being made available.
Biden called on Congress to require background checks on all gun purchases, to ban "assault weapons" and high capacity magazines, and act to keep guns out of the hands of domestic abusers, among other steps.
The federal Bureau of Alcohol, Tobacco, Firearms and Explosives said it was providing assistance in response to the shooting.
Arkabutla, the birthplace of EGOT actor James Earl Jones, has a population of 285.