A man burning an American flag blanket in Washington State on Memorial Day weekend started a 5-acre wildfire, officials said Monday.
In a Facebook post, Grant County Fire District 13 said no structures were damaged in the blaze.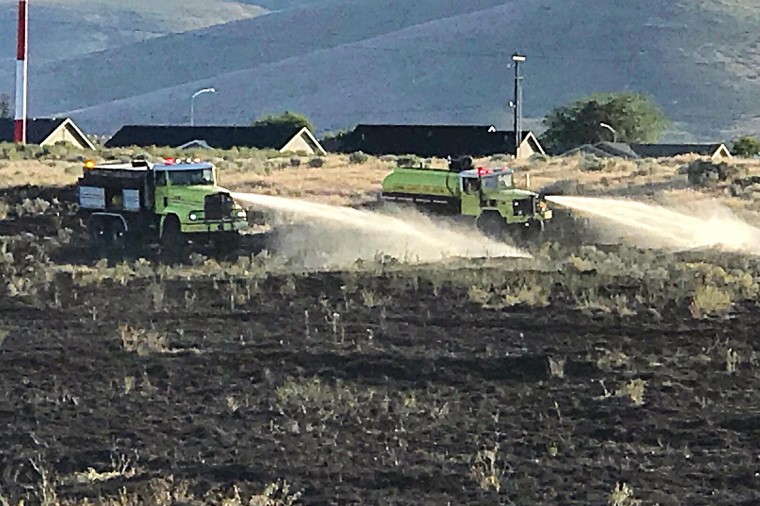 "No matter your political views, we think it's safe to say we can all agree starting a wildfire is no good!" the post said.
It wasn't clear whether anyone was arrested. An Ephrata police sergeant said Monday night that he couldn't immediately comment or release a police report.
Isaac Merkl of Fire District 13 said the fire — which mostly burned sage brush — could have been much larger had the weather not cooperated.
"Any sort of wind and that would've been a totally different story," he said, adding that the point of the district's post was to "get in front of people's face — anything can start a fire."