Eight years after Crystal Rogers, a mother-of-five, vanished from her Kentucky home without a trace during the Fourth of July weekend of 2015, a man has been charged in connection with her disappearance and murder.
Joseph L. Lawson, 32, was indicted on charges of criminal conspiracy to commit murder and complicity in tampering with physical evidence, according to Nelson County circuit court documents.
New charges in eight year old case
The charge of conspiracy to commit murder was filed July 24, and the charge of tampering with evidence in June.
Though the indictment did not mention Rogers by name, it said that on July 3, 2015, and/or July 4 2015, "the above-named Defendant, committed the offense of Criminal Conspiracy to Commit Murder, when, with the intention of promoting or facilitating the crime, when he agreed to aid one or more persons in the planning or commission of the crime or an attempt or solicitation to commit the crime, when he, and/or a co-conspirator, intentionally caused the death of another."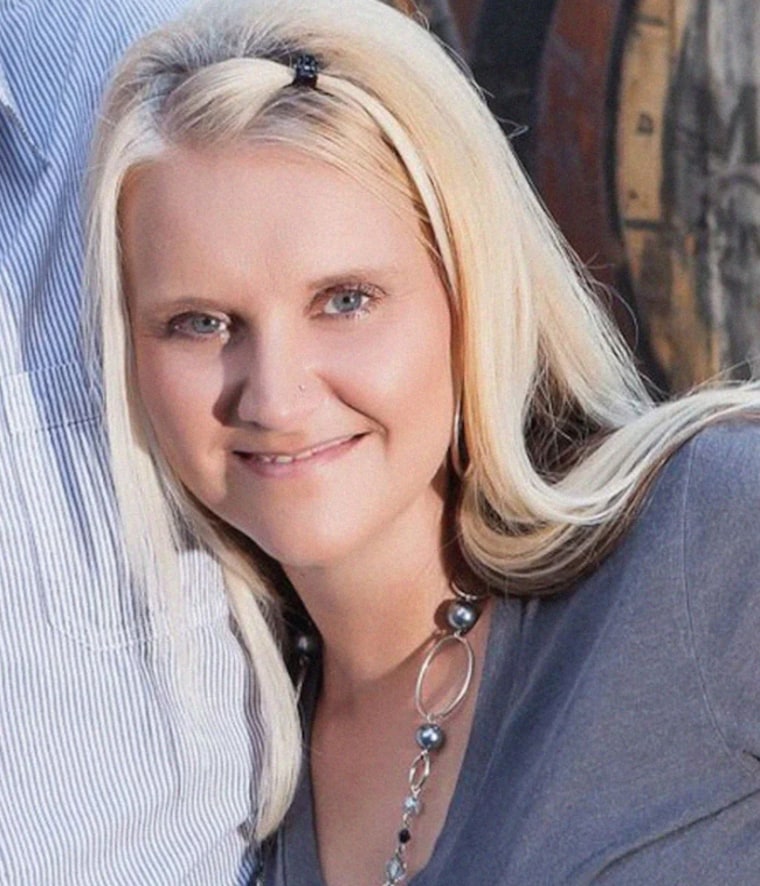 Lawson was arraigned Thursday, where his indictment was read out and the court entered a plea of not guilty for him. His bond was set at $500,000 cash.
An attorney for Lawson, Kevin Coleman, declined to comment. He's due back in court on Oct. 26 for a pretrial conference. 
NBC affiliate WLEX of Lexington spoke with Rogers' grandfather, Till Ballard, who confirmed that the FBI contacted relatives to let them know about Lawson's arrest. 
Rogers' disappearance and father's mysterious death
Rogers had not been seen or heard from since the evening of July 3, 2015. That day, her red Chevrolet Impala was found abandoned with a flat tire at mile marker 14 on Bluegrass Parkway with her keys, phone and purse inside, according to the FBI's office in Louisville. 
Her mother reported her missing two days later. 
Brooks Houck, Rogers' boyfriend at the time of her disappearance, was named a suspect by police in October 2015, as he was one of the last people to see her at the Bardstown home where they lived with their young son. He has never been charged.
In announcing Houck was a suspect, Nelson County Sheriff Ed Mattingly said he believed Rogers was dead. Her body has not been found.
Over a year after Rogers vanished, her father, Tommy Ballard, was shot and killed by an unknown assailant on his family's property in November 2016 as he was preparing to go hunting, according to FBI Louisville. His case remains unsolved. 
Investigation renewed by FBI
FBI Louisville took over the investigation into her whereabouts in August 2020. On July 3, the eighth anniversary of her disappearance, the agency tweeted it made "significant progress in bringing this case to its rightful conclusion" over the past year. 
"We continue to pursue every available lead util those responsible for Crystal's disappearance are held accountable," FBI Louisville said at the time.
The FBI office declined to comment on Lawson's arrest.
For years, Rogers' murder went unsolved. The case was transferred from the Nelson County Sheriff's Office to Kentucky State Police before it landed in the hands of the FBI. In January, Attorney General Daniel Cameron appointed a special prosecutor to investigate Rogers and Ballard's deaths. 
In October, the FBI searched a farm in Bardstown that was one of the last places Rogers was seen alive before vanishing. That farm is owned by the family of Houck, Rogers' then-boyfriend.