A man accused of kidnapping and killing an 11-year-old girl on Navajo Nation land in New Mexico Monday abducted the child because he intended to sexually assault her, the FBI said in court documents.
Tom Begaye, 27, of Waterflow, N.M., was arrested Tuesday and is charged with federal counts of murder, kidnapping, kidnapping of a minor, and committing a crime on an Indian reservation.
He pleaded not guilty in court Wednesday.
The FBI said in a criminal complaint that Begaye, who is also a member of the Navajo Nation, confessed to the killing after his arrest Tuesday.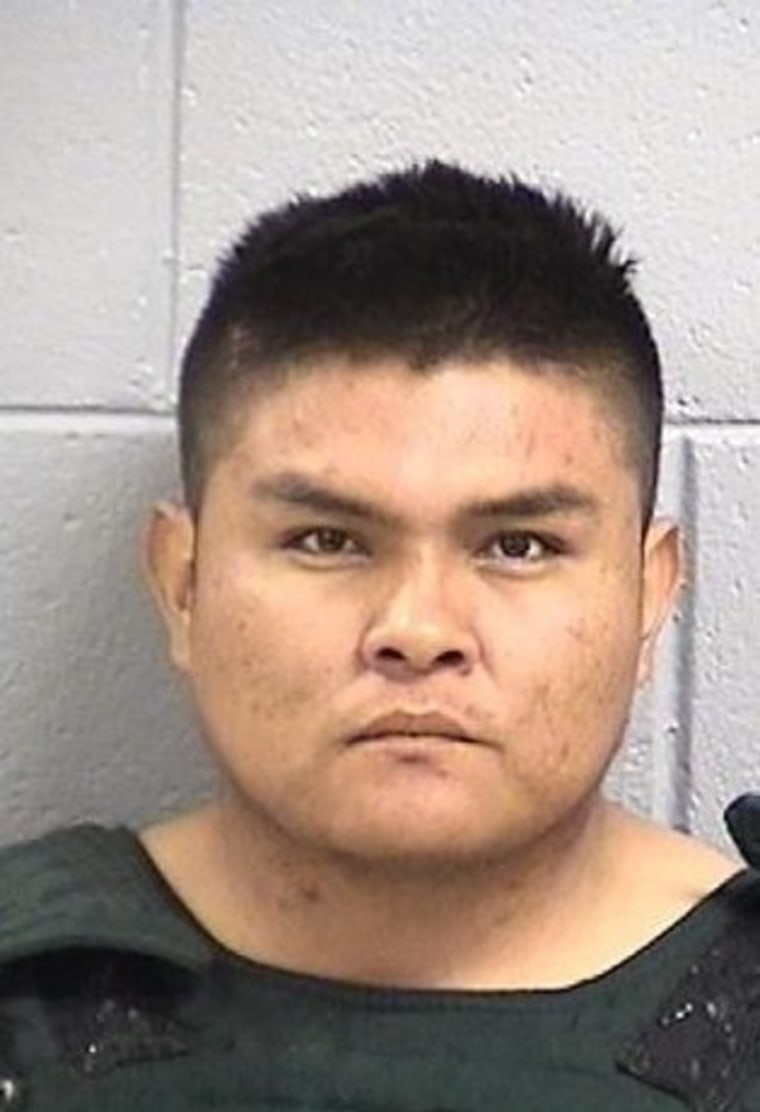 He offered a ride to his victim, Ashlynne Mike, and her 9-year-old brother as the children played in an irrigation canal after getting off a school bus Monday afternoon, and the girl accepted because she had hurt her foot, according to the criminal complaint. The boy also got in the van.
Begaye allegedly told investigators he drove the children on a dirt road off Navajo Route 13, and Ashlynne was crying and begging to be taken home.
The man allegedly said he then took the girl away from the van, leaving her brother behind, and struck her with a tire iron as she was crying, according to the criminal complaint.
Officials say Begaye returned to the van alone,and then told the boy to get out on a dirt road. The boy was found by a motorist and taken to police, officials said.
Ashlynne's body was found at around 11:30 a.m. Tuesday around 6 miles south of the Shiprock monument, the FBI has said.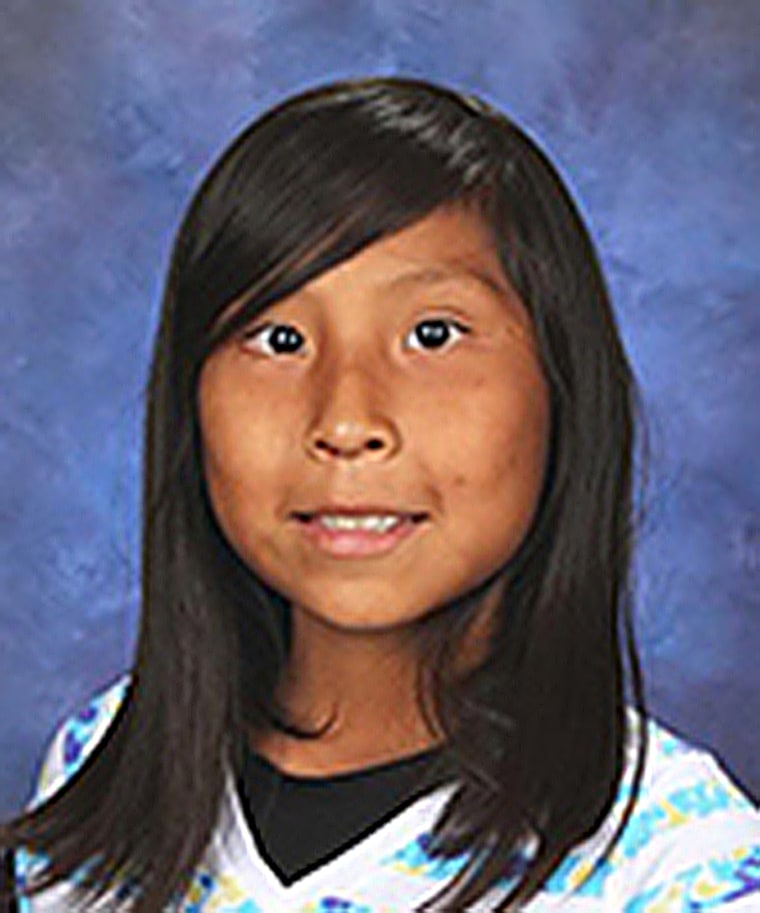 The abduction and murder has raised questions about how soon the Navajo Nation was notified of the missing child or a possible suspect. An Amber Alert wasn't issued until around 2:15 a.m. Tuesday.
But Ashlynne's parents had filed a missing person report to police at around 7 p.m. Monday, and the boy was found on the highway at around 7:15 p.m. and taken to police, NBC affiliate KOB reported.
FBI Special Agent in Charge Terry Wade of the Albuquerque Field Office did not answer questions about the delay Tuesday while the search for the suspect was still ongoing, saying the focus was on the suspect.
"We need to do everything we can to implement a system that will enable members of the Navajo Nation to more readily assist in looking for perpetrators, especially when an abduction has taken place," Navajo Nation President Russell Begaye said in a statement after Tuesday's arrest.
"The Nation does have an Amber Alert system in place that works in conjunction with area law enforcement," the Navajo Nation president said. Begaye is a common Navajo name, and Russell Begaye is not related to the suspect.
The children's aunt told The Associated Press that Ashlynne's brother was crying for his sister and so distraught that "it was really hard for the FBI to get any information from him."
The description from Ashlynne's brother and a tip led authorities to a red Dodge Caravan and Tom Begaye at a sweat lodge outside of the town of Shiprock Tuesday, according to a criminal complaint.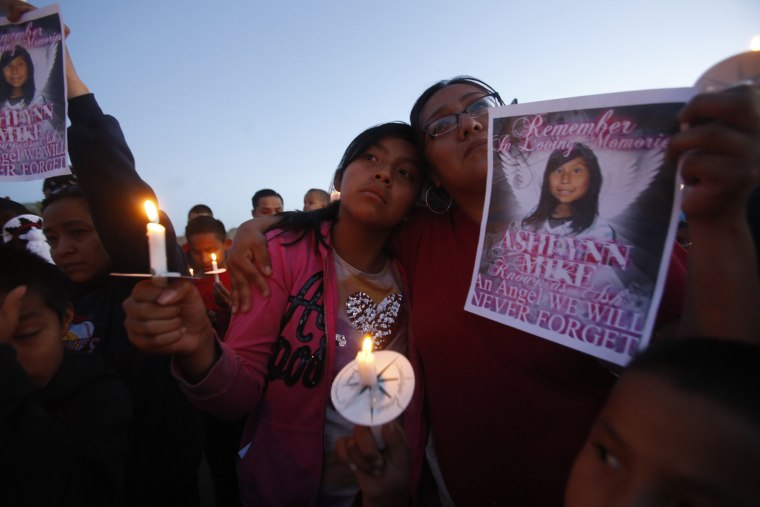 Begaye said little as he appeared before U.S. Magistrate Judge Paul Briones in Farmington Wednesday, only answering "yes" and "no" when asked about the charges, according to KOB. A crowd outside yelled "murderer!" as he was led in shackles out of court.
A public defender will be appointed for Begaye. He faces 20 years to life if convicted on the kidnapping charge, and up to life in prison if convicted of murder, the U.S. Attorney's Office for the District of New Mexico said. He is being held in federal custody pending a preliminary hearing.