A 23-year-old man was arrested late Friday and is charged with a hate crime in connection with a mosque fire in Southern California that authorities said was set intentionally.
Carl James Dial, of Palm Desert, is charged with five felonies, including arson and commission of a hate crime, after a fire was set Friday at the Islamic Society of Coachella Valley, the Riverside County Sheriff Department said.
Dial is being held on $150,000 bail at the Riverside County Jail and is due in court on Wednesday morning, according to jail records.
The FBI was involved in the investigation of the fire, which was set at about noon Friday, according to a joint statement from the Riverside County Sheriff's Department and the Coachella Police Department.
"Anytime there is a concern that a house of worship may have been targeted, we would respond and have an investigative interest in cause and whether or not deliberate," an FBI spokesperson told NBC News Friday.
The mosque is about 75 miles away from the site of the mass shooting in San Bernardino, California, on Dec. 2.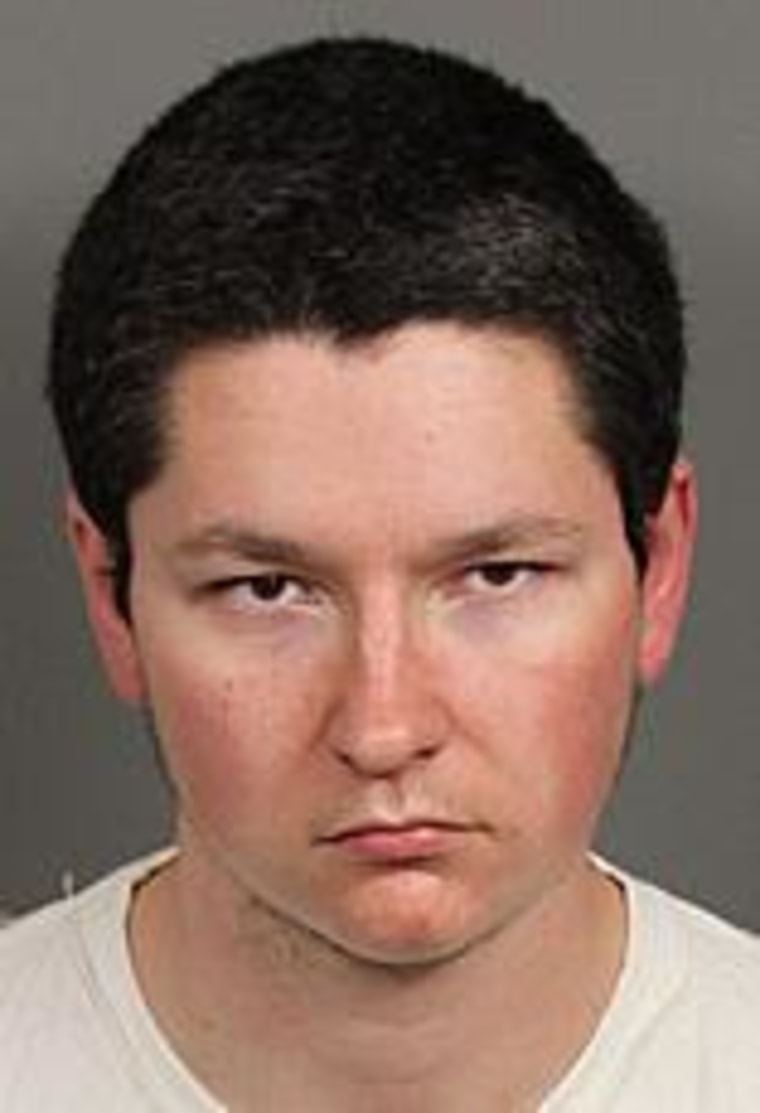 Fourteen people died in the attack carried out by a husband and wife who authorities believe were radicalized, and the mass shooting is being investigated as an act of terrorism.
The Islamic Society building sustained smoke damage, but no one was injured, according to the California Department of Forestry and Fire Protection.
"Our faith in humanity will not be intimidated and we stand together against any form [of] violence towards the innocent," U.S. Rep Raul Ruiz, who represents the Coachella Valley, said in a statement Friday.
A man who was inside the building told NBC Los Angeles that he heard an explosion before the fire.
"I'm really upset that somebody would do something like this," Alisa Shabazz, a longtime member of Islamic Society of the Coachella Valley, told NBC Los Angeles.
"We're peaceful people. We don't terrorize people. We don't bomb people. I've been a Muslim all my life — I never had to deal with this," she said.