Human remains found in a Virginia pond are believed to belong to a teen who went missing early Sunday on her way to a mosque in Fairfax County, according to police.
The victim, identified by her family as Nabra Hassanen, was walking with a group of friends for an all-night prayer session after breaking their Ramadan fast when she got into a dispute with a man in a car at approximately 4 a.m., according to Fairfax County Police Department and NBC Washington.
During the confrontation, the suspect, Darwin A. Martinez Torres, 22, of Sterling, Virginia, is believed to have gotten out of his vehicle to assault the victim, police said.
Monday afternoon, police said they believed the alleged assault was the result of a road rage episode, adding that the investigation in "no way indicates" race played a role in the attack.
Community members from All Dulles Area Muslim Society (ADAMS) made contact with the 17-year-old's group and called Loudon County and Fairfax County authorities, according to an ADAMS statement.
After an extensive search by local authorities, including the use of a helicopter and K-9 teams, a body believed to be the teen's was found about 3 p.m. in a pond about three miles from where the initial altercation took place.
Police said a baseball bat was recovered, but did not specify where it was found, according to NBC Washington.
"What investigators told the father and the mother, he hit her in the head and put her in the car and he threw her in the water," Nabra's family friend and spokesperson Abas Sherif told the Associated Press.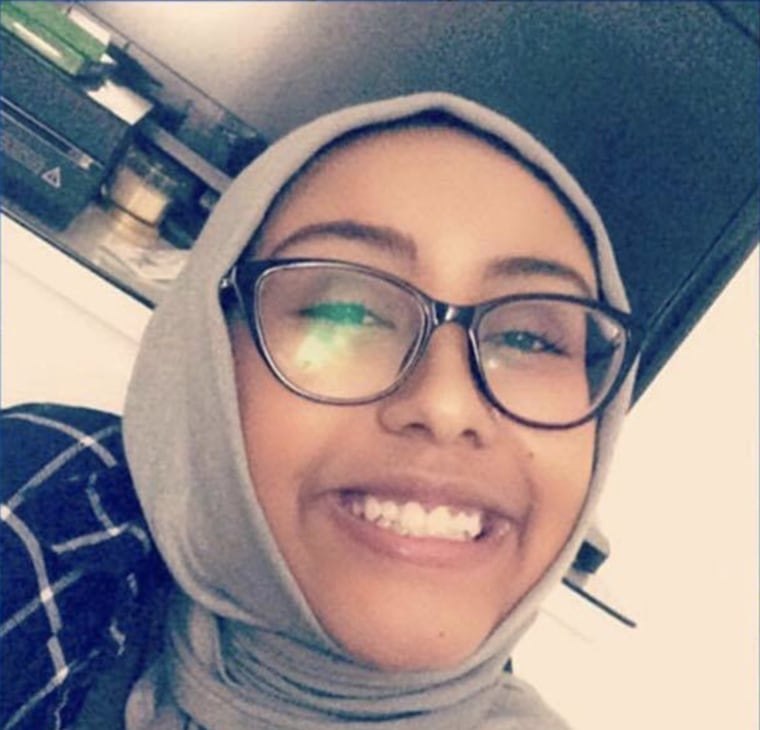 Martinez Torres was charged with the murder of the 17-year-old, police said in a statement.
Related: Van Hits Muslim Worshippers Near London's Finsbury Park Mosque
Police said The Office of The Chief Medical Examiner will conduct an autopsy to identify the remains and determine the manner of death. However, in the police statement, authorities said they are confident the body belongs to the teen.
"I just can't think of a worse instance to occur with the loss of a 17-year-old on Father's Day," Loudoun County Sheriff Michael Chapman said at the news conference. "As a father of a 17-year-old myself, I can't think of anything worse than confronting that on this particular day."
ADAMS, the mosque which the teen attended, released a statement saying its members were "heartbroken" over the loss of the girl.
"We are devastated and heartbroken as our community undergoes and processes this traumatic event," the statement reads. "It is a time for us to come together to pray and care for our youth."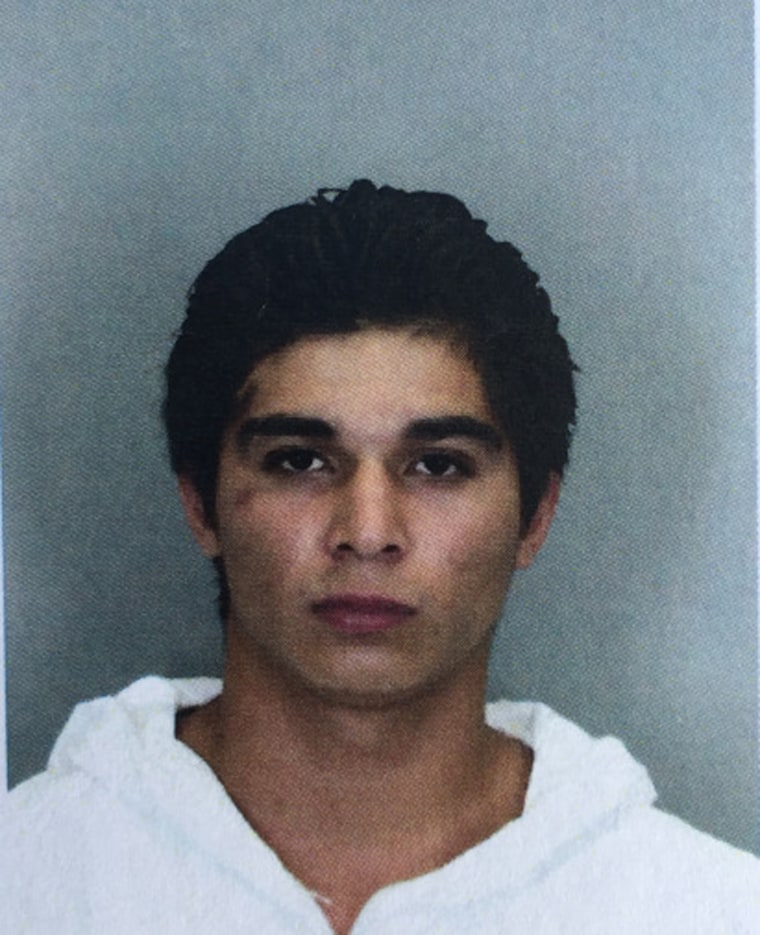 The murder is currently not being investigated as a hate crime "based on the totality of the information gathered by detectives" at this time, a police spokesman told NBC News. However, because the investigation is in its early stages, if more information comes to light, that could change, the spokesman said.
It is also not immediately clear if Martinez Torres has retained an attorney. Martinez Torres was arraigned in Fairfax County Juvenile and Domestic Relations Court and ordered held without bail pending a July 19 court appearance, according to the Associated Press.
Lieutenant Governor Ralph Northam released a statement after the remains were found in Sterling.
"Pam and I are deeply disturbed by the assault and murder of a teenage girl in Fairfax last night. There is absolutely no place for this kind of violence in our Commonwealth," Northam said. "Every Virginian should feel safe and welcome in our communities, and no parent should ever have to experience such a heartbreaking tragedy. As the police investigation continues, I urge all Virginians to keep Nabra's friends and family in their hearts."
The Islamic holiday of Ramadan, the holiest month for Muslims who fast from sunrise to sunset, continues until June 24.