A man has been charged with using bear spray on a group of protesters at an anti-Trump rally Saturday on the Santa Monica Pier, prosecutors announced Wednesday.
David Nicholas Dempsey, 32, of Sherman Oaks faces one felony count of use of tear gas and one misdemeanor count of unlawful tear gas activity.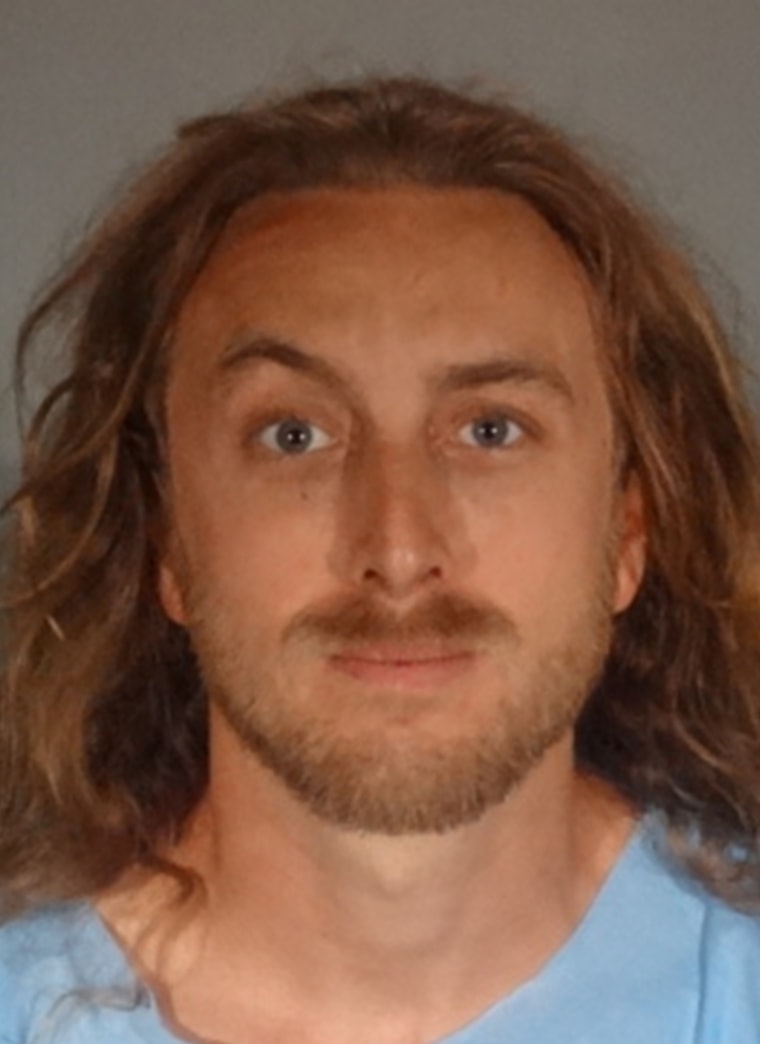 Dempsey is accused of shooting bear spray at a rally organized by Refuse Fascism, a group opposed to President Donald Trump and Vice President Mike Pence. Five people were treated, but they were expected to be OK, NBC Los Angeles reported, and there were no serious injuries reported.
Dempsey pleaded not guilty to the charges Tuesday, the Los Angeles County District Attorney's Office said in a statement. He is being held without bail, according to the jail.
It was not immediately clear if he has an attorney. A phone number for Dempsey's home could not immediately be found.
Dempsey was previously convicted of second-degree burglary, conspiracy to commit commercial burglary and fleeing a pursuing peace officer's motor vehicle while driving recklessly, the Los Angeles County District Attorney's Office said in a statement. Prosecutors said he was previously convicted on those charges between 2006 and 2017.
Video from the scene appears to show confrontations between pro- and anti-Trump protesters and a scuffle breaking out.
Then a man in a "Make America Great Again" hat, which is Trump's campaign slogan, is seen spraying a canister on the crowd and returning to spray someone already on the ground.
If convicted, Dempsey faces a maximum sentence of eight years in county jail, the district attorney's office said.