A resort guard was convicted of killing a Florida woman who was vacationing in Costa Rica to celebrate her birthday and sentenced to 16 years in prison Monday.
Bismark Espinoza Martínez was also ordered by a judge in San José, Costa Rica, to pay $50,000 in damages to the family of Carla Stefaniak, 36, who had traveled with her sister-in-law from her home in Hallandale Beach to Costa Rica, according to NBC South Florida.
Stefaniak's family was not happy with the sentence, according to a Finding Carla Facebook page. "The family & friends are devastated by the news and they will need some time. This has been a long exhausting year and to end up here is heartbreaking all over again," a post said Tuesday.
The family had sought the maximum sentence of 50 years, The Associated Press reported.
"For me, this is another day of frustration, sadness and pain," Stefaniak's father told the Costa Rican news site CRHoy.com on Monday.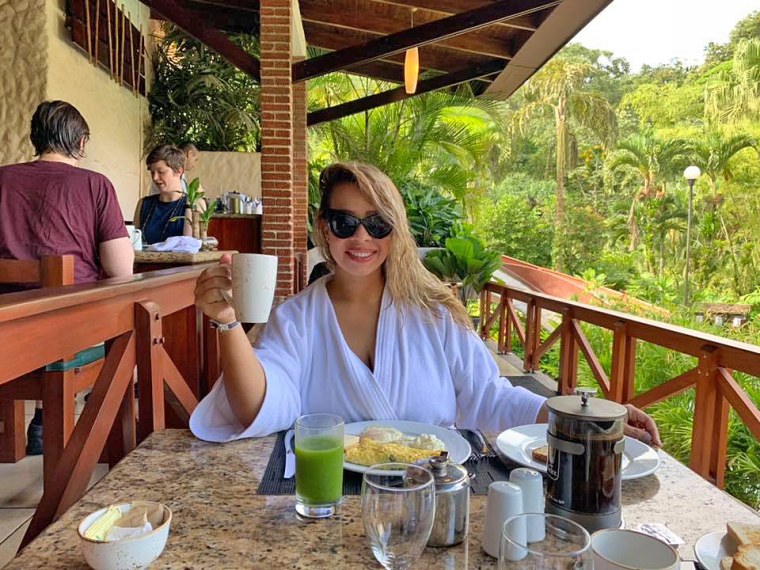 Stefaniak was staying in an Airbnb-rented room at the Villa Le Mas hotel in Escazu when she vanished the day before her Nov. 28, 2018, flight home, which she had checked into but never boarded.
She had dropped off a rental car and her sister-in-law, who had an earlier flight, at the San Jose airport on Nov. 27, according to a timeline provided to NBC News. When she arrived at the AirBnB, where she was staying alone on her last night, she posted that there were heavy rains, and the "power went off."
"Super sketchy," Stefaniak wrote.
She later told a friend during a FaceTime call that she might ask a security guard at the Airbnb to buy her water because of the storm, the timeline says.
Stefaniak was on WhatsApp until 8:20 p.m. After her phone died at 9 p.m., she made no further online posts.
Her body was discovered by cadaver dogs on Dec. 3, 2018, covered in plastic bags and about 200 yards away from the Airbnb.
Martinez was arrested later that day. Investigators said his story "demonstrated a lot of inconsistency" and did not match up with security video.
Martinez, a Nicaraguan immigrant who arrived in Costa Rica in June of that year, had been staying in Apartment 7 at the resort, where he was working as a security guard, investigators said. Stefaniak had been staying in Apartment 8, and when investigators searched her room, they found blood.
An autopsy found that Stefaniak's body had stab wounds to the neck and other areas, as well as injuries consistent with having been hit in the head.
Prosecutors said during the trial that Martinez had attempted to rape Stefaniak and harmed her when she tried to fight him off, NBC South Florida reported.
A witness testified that Martinez had confessed to the murder, and police said he lied, saying Stefaniak had left the resort on Nov. 28, according to the AP.
Stefaniak's family sued Airbnb last year, claiming it did not conduct a background check on Martinez, who they say immigrated to Costa Rica illegally.