A Georgia man was convicted on Tuesday in the 1983 murder of a black man, in a killing that a prosecutor said was motivated by racial hatred after the victim socialized with a white woman.
Frankie Gebhardt, 60, was sentenced to life in prison after being convicted by a jury of malice murder, felony murder and other counts for the death of 23-year-old Timothy Coggins, NBC affiliate WXIA of Atlanta reported.
Coggins was stabbed 30 times and dragged behind a pickup truck, and his body was found along a rural road in Spalding County on Oct. 9, 1983.
"We've waited for 34 years to even be here today," Coggins' niece, Heather Coggins, told reporters after the verdict. "We never thought that we would be here. We thought Tim had been forgotten."
Gebhardt was arrested along with others in October. Witnesses said Gebhardt and his brother-in-law, Bill Moore Sr., stabbed Coggins and dragged his body. Moore is also charged and is awaiting trial.
Gebhardt's lawyer told the jury his client was "racist" and "mean," but he argued the state relied heavily on witnesses who are in custody and testified in hopes of lowering their own sentences. But prosecutors countered that many of those witnesses relayed information that only the killer would know.
District Attorney Ben Coker said that he knew going into trial that evidence was missing in the 34-year-old case and that "our witnesses had colorful pasts."
"We took that head on. We owned it, and I think the outcome of the case speaks volumes about not only this community but law enforcement in this community, and the fact that times are changing, and times can change," Coker told reporters after Tuesday's verdict.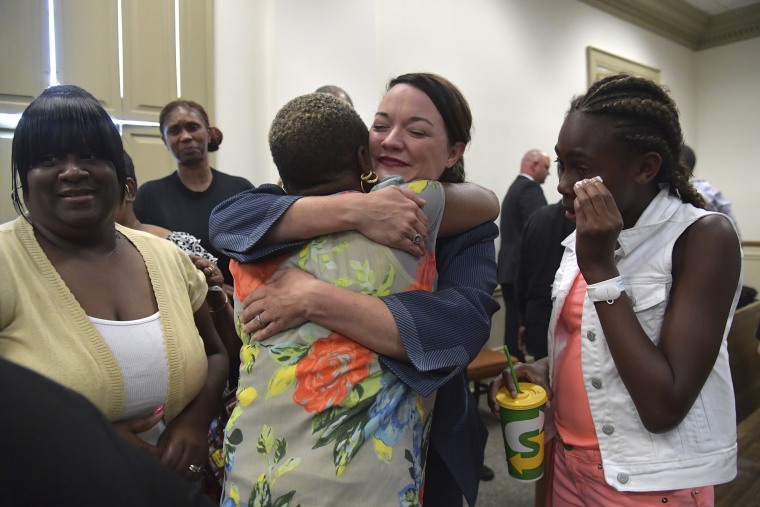 The jury deliberated for around six hours before delivering its guilty verdicts, NBC affiliate WXIA reported. Gebhardt showed little emotion as the guilty verdicts were read.
In announcing the arrests last year, Spalding County Sheriff Darrell Dix said there was no doubt that the Coggins' murder was racially motivated.
"Based on the original evidence recovered in 1983 and new evidence and interviews, there is no doubt in the minds of all investigators involved that the crime was racially motivated, and that if the crime happened today it would be prosecuted as a hate crime," Dix said at the time.
In imposing a sentence Tuesday, Judge Fletcher Sams told Gebhardt that "Hopefully, sir, you have stabbed your last victim," the Atlanta Journal-Constitution reported.
In addition to the life sentence, Gebhardt was sentenced to 30 years in prison to be served concurrently, or at the same time, WXIA reported.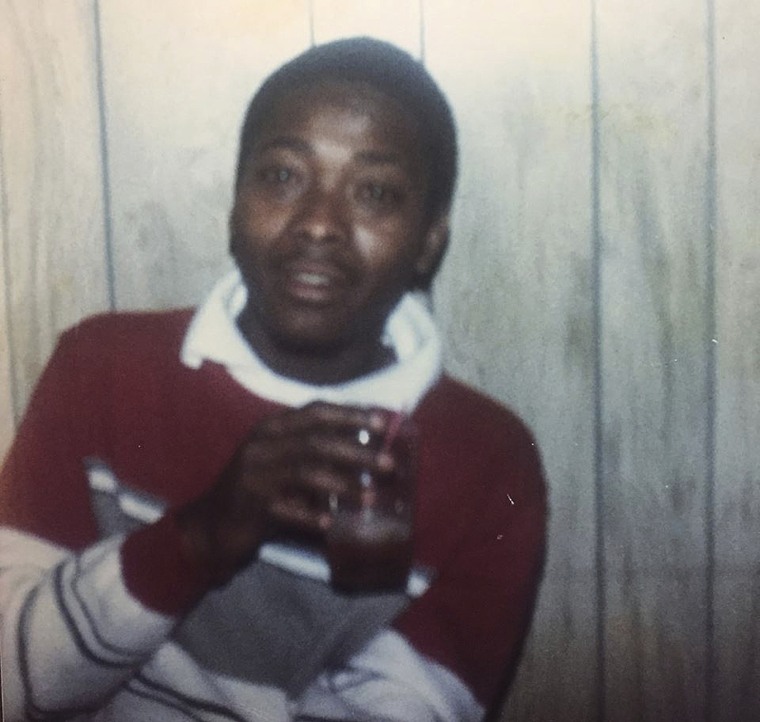 Heather Coggins, Coggins' niece, said that her grandparents died believing that the murder was unsolved.
"So at this point now, we can move on. Now we can live in peace," she said. "Tim can rest in peace, my grandparents can rest in peace, now we can live in peace."
"It wasn't just a murder, it was a brutal, heinous killing," she said. "And now we don't have to tell our kids, or our grandkids, anymore that 'no one cared for your uncle Tim.' Now we have someone who's guilty, and who will spend the rest of their life in prison."