A man died after a New York City subway rider put him in a chokehold for about 15 minutes following an altercation on a train, according to police and a witness.
The incident, partly captured on cellphone video, happened around 2:27 p.m. Monday on a northbound F train.
The 30-year-old man was found unconscious when officers arrived at the Broadway and East Houston Street subway station, and he was taken to a hospital, where he was pronounced dead, New York police said in a statement Wednesday.
The New York City Office of the Chief Medical Examiner said the deceased man died of "compression of neck (chokehold)" and that the manner was homicide.
Manhattan Borough President Mark Levine identified the man as Jordan Neely, a subway busker who performed dance routines in costume as Michael Jackson.
"Our broken mental health system failed him," Levine said. "He deserved help, not to die in a chokehold on the floor of the subway."
The 24-year-old rider was taken into custody for questioning and later released, police said. He has not been publicly identified.
No charges have been filed, but the Manhattan district attorney's office said it is under investigation.
"As part of our rigorous ongoing investigation, we will review the Medical Examiner's report, assess all available video and photo footage, identify and interview as many witnesses as possible, and obtain additional medical records," DA's office spokesman Doug Cohen said in a statement.
Juan Alberto Vazquez, who was on the subway, told NBC New York that the 30-year-old man was being aggressive.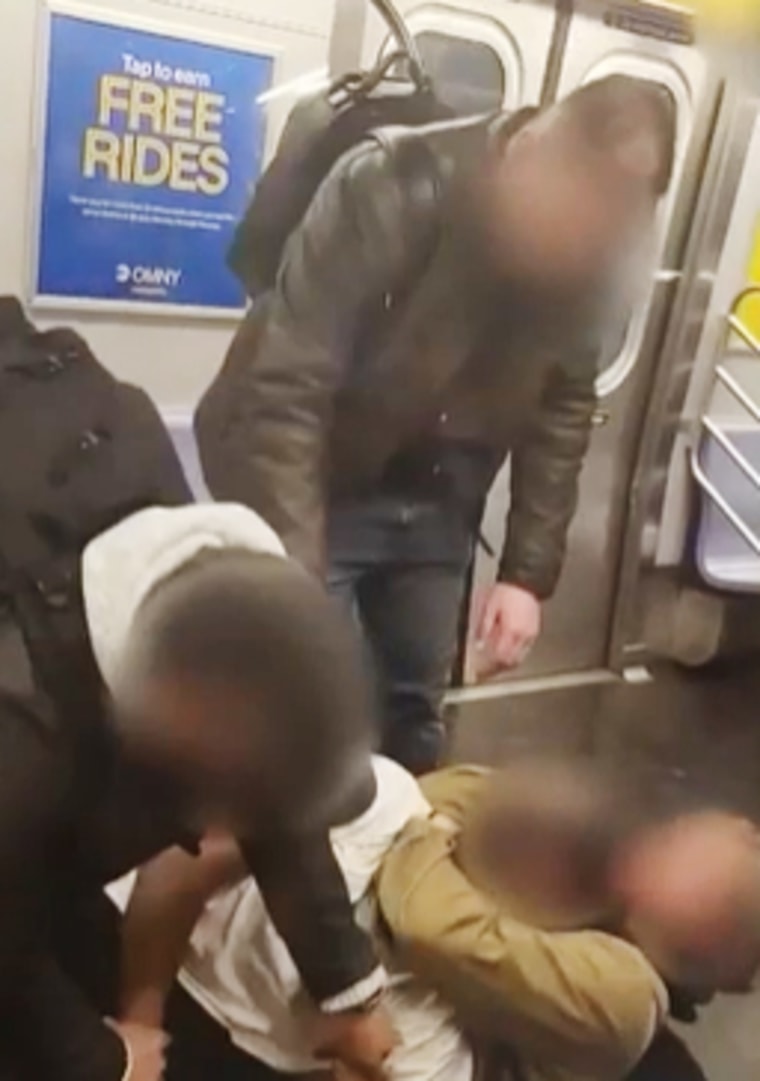 "The man got on the subway car and began to say a somewhat aggressive speech, saying he was hungry, he was thirsty, that he didn't care about anything, he didn't care about going to jail, he didn't care that he gets a big life sentence," Vazquez told the station in Spanish. "That 'it doesn't even matter if I died.'"
Vazquez caught some of the incident on camera. The video, obtained by NBC New York, showed the 24-year-old on the ground appearing to lock the man in a chokehold while two other subway passengers helped restrain him.
Vazquez said the chokehold lasted for about 15 minutes. He told the station that no one thought the man would die even after he went limp.
Authorities have not released many details. A police spokesman said officers were called to the station after they got a 911 call about a physical fight.
"Further investigation revealed the 30-year-old was involved in a verbal dispute with the 24-year-old male and it escalated into a physical altercation," the spokesperson said in a phone call. "During the physical struggle between the two males, the 30-year-old male lost consciousness."
The police department and the Manhattan district attorney's office said the investigation continues. The medical examiner's office did not immediately respond to a request for comment Wednesday.