A 20-year-old man will be arraigned Monday on a murder charge after a woman was found dead at Timberland's headquarters in Stratham, New Hampshire, authorities said.
The New Hampshire State Police and the Stratham Police Department responded to the outdoor wear company's main offices around 4 p.m. Sunday, according to a statement from the office of Attorney General Gordon J. MacDonald, which was also on scene.
Few details were immediately available, but officials said a 46-year-old woman was discovered dead. NBC Boston reported that patrol cars flooded Timberland's parking lot, with more and more accumulating as the night pressed on.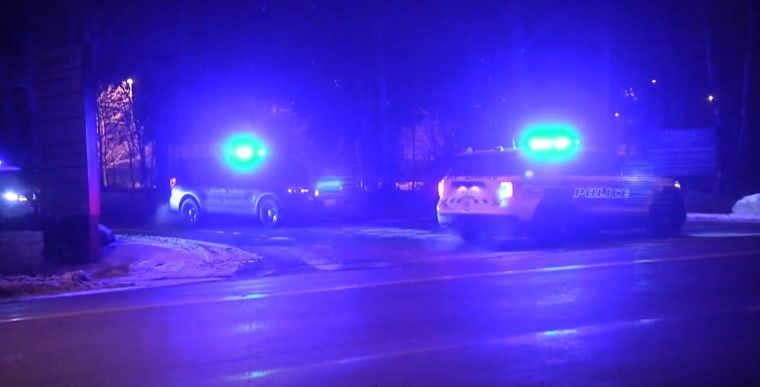 Authorities wouldn't say whether the victim, who has not been identified, was found inside or outside of the building.
A statement from Timberland said the victim was an employee, and the company was cooperating with authorities.
"It is with extreme sadness that we share news of the loss of a beloved member of the Timberland community, the statement said. "We extend our deepest condolences to her family and loved ones as they process this senseless tragedy."
MacDonald announced in a statement Monday that Robert Pavao of Maine had been arrested and charged with two counts of second-degree murder in connection with the woman's death.
He was scheduled to appear in court Monday for allegedly "knowingly causing the death of an adult female by assaulting her" and "recklessly causing the death of an adult female under circumstances manifesting an extreme indifference to the value of human life by assaulting her," the statement said.
An autopsy of the victim is also expected to be completed Monday.