He just wanted to see his friends, but they were in jail.
That's what a Florida man high on "flakka" — a synthetic drug similar to bath salts — told authorities caused him to ram his car into the Indian River County Jail, barely missing a sheriff's deputy.
Patrick Rempe, 24, shattered the doors of the jail in Vero Beach, Florida, but did not make it inside, the Indian River Sheriff's Office said in a statement.
Surveillance video shows Rempe's car begin to smoke after the initial crash. That's when authorities say he drove at a high rate of speed into a fence outside of the building, jumped out of the car, climbed up a fence and became entangled in razor wire.
Rempe later spit on one of the deputies after he was removed. He was transported to a medical center for injuries from the crash and the razor wire.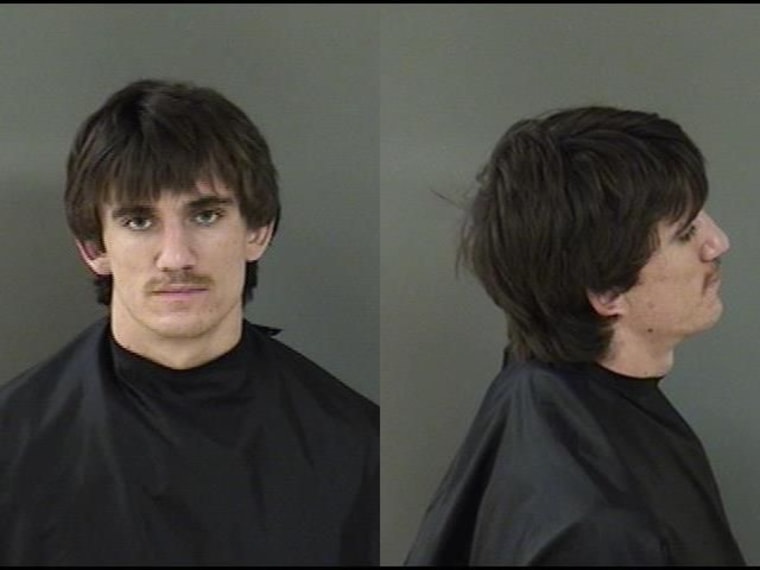 The Indian River Sheriff's Office said Rempe admitted to deputies that he was high on flakka and just wanted to visit friends who were in the jail. The National Institutes of Health reports the drug, which causes severe hallucinations and paranoia that can lead to violence and suicide, is surging in Florida.
"Flakka is poisoning our youth," Indian River County Sheriff Deryl Loar said. "Fortunately, none of our deputies were injured, and our facility wasn't compromised."
Rempe faces charges of aggravated assault on an officer, battery, driving under the influence and other charges.