A relative of the man killed by an off-duty police officer at a California Costco described his cousin as "mentally challenged" and a "gentle giant."
Kenneth French, 32, was nonverbal, nonviolent and had no previous encounters with police, his cousin Rick Shureih said Sunday in a phone interview.
Shurieh said he wasn't sure if his cousin had ever been "fully" diagnosed but knew French was on medication.
"His motor skills are fine; it's just something cloudy up there," he said. "He's never been violent with any of us, so we don't know how this escalated."
He said the two other people injured in the shooting were French's parents and caretakers, Russell and Paola French. They were in critical condition after Friday's shooting, and Shurieh said they remained hospitalized Sunday.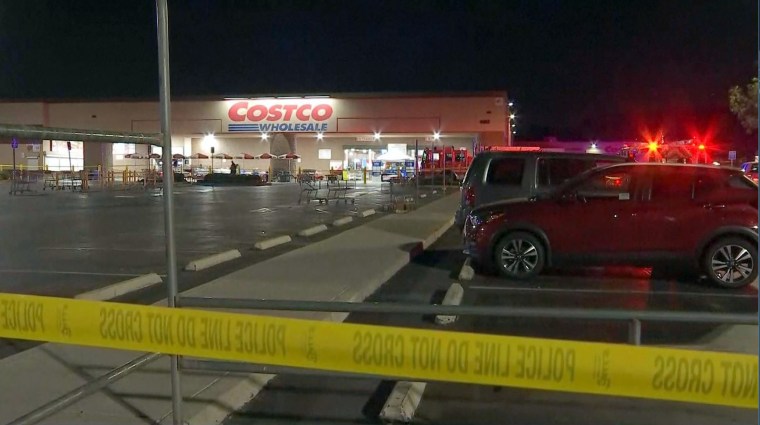 Police in the city of Corona, 47 miles from Los Angeles, have said French allegedly "assaulted" the off-duty Los Angeles officer "without provocation" inside a Costco store there.
The officer, who has not been identified, was holding a young child and shopping with his family, police said.
French was pronounced dead at the scene.
Additional details about the shooting have not been released, and Shureih said French's relatives weren't sure what led to the confrontation.
"I could picture him accidentally bumping into somebody and not saying sorry," he said.
Three agencies were conducting investigations into the shooting: the Los Angeles Police Department, the Riverside County District Attorney's Office and the Corona Police Department, The Associated Press reported.
The LAPD's policies allow off-duty officers to carry concealed weapons, according to the AP. Joseph Giacalone, a professor at the John Jay College of Criminal Justice, told the news service it's justifiable for an officer to use deadly force in a crowded setting if the attacker has a weapon.
"If the guy pulled out a pocketknife and approaches him, game over," Giacalone said.
A Corona police spokesman, Tobias Kouroubacalis, said Friday that the officer's gun "was the only weapon involved in the incident."