An unarmed black man fatally shot by police in a San Diego suburb Tuesday — after allegedly taking a "shooting stance," according to cops — was not mentally ill but had suffered from a mental breakdown over the recent death of a friend, his family said Thursday.
The shooting death of Alfred Okwera Olango, 38, in El Cajon sparked protests and occurred amid heightened tensions nationwide over the use of deadly police force against people of color.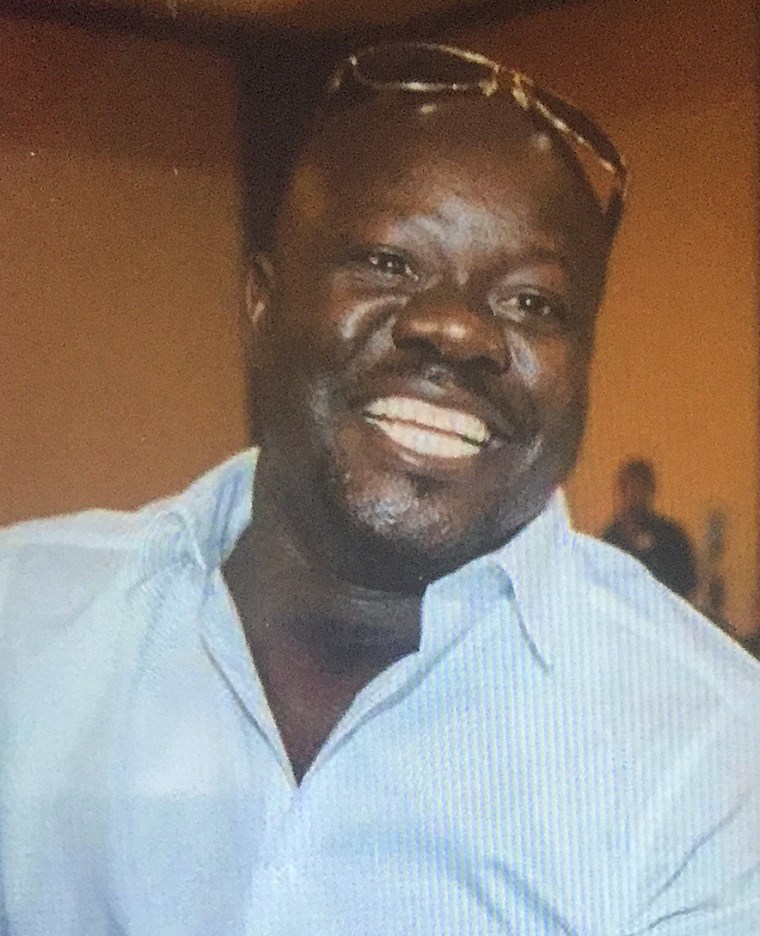 Police said Olango took an item out of his pocket and pointed it at an officer who then shot him. The item turned out to be a vape smoking device, police said.
"Mental breakdown is not easy to control. He needed someone who was trained. Just calm him down, and then take care of the situation," Olange's mother, Pamela Benge, said at a news conference Thursday.
"That's all that the call was called for," she said. "Not to come and just finish his life."
It was Olange's sister who originally called 911 because he was "not acting like himself" and was walking in traffic.
Related: Man Fatally Shot by California Cop Had Vapibg Device, Police Say
The family and attorneys at the press conference Thursday called for police to release cell phone video showing the deadly encounter.
Police have so far only released a still image from the video purporting to show Olango with his hands clasped pointed at the officer. Attorney Dan Gilleon, who has been working with the Olango family, said police "cherry picked an image" to support the police account.
The shooting raised questions about police response to those under mental or psychiatric distress.
El Cajon police did have a counselor assigned to an officer as part of a "psychiatric emergency response team" (PERT) at the time, but they were on another call at the time and were unavailable, police have said.
"Every single rookie, much less a PERT team, is taught that what you do in a situation like that is not escalate it, you de-escalate it," Gilleon said at the family press conference. "You don't confront the person, you decompress the person. You talk to him and you stay covered."
Police said the officer who shot Olango drew his weapon after Olango wouldn't take his hand out of his pocket, and was covering a second officer preparing a Taser stun gun when Olango allegedly made the movement and was shot. Police have not released the names of the officers involved.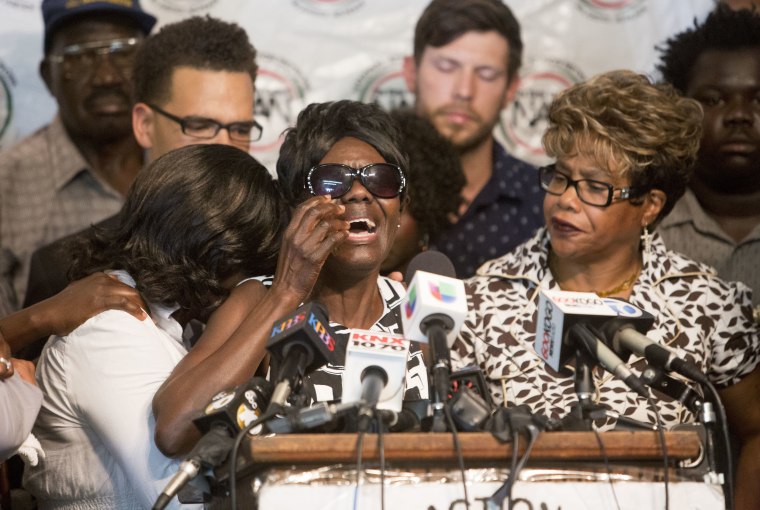 Also Thursday, a spokesperson for Immigration and Customs Enforcement said federal authorities had twice tried to deport Olango to his native Uganda, but were unable to secure documents from that country's government and he was released from custody.
The U.S. Supreme Court in a 2001 decision ruled that those under removal orders cannot be held indefinitely if governments don't want to take them.
ICE public information officer Lauren Mack said an immigration judge in 2002 ordered Olango deported following a conviction for transporting and selling narcotics. Olango came to the United States from Uganda as a refugee in 1991, Mack said.
ICE in 2009 again tried to get the documents from Uganda's government after Olango served a federal prison sentence following a conviction of being a felon in possession of a firearm in Colorado in 2006, according to Mack and court records.
Olango was released on a supervision order, but failed to show up to an in-person appointment in February, Mack said.
Demonstrations were held in El Cajon Thursday but they were smaller than protests Wednesday, NBC San Diego reported. Benge called on demonstrators to remain peaceful.
"My son was a good, loving young man. Only 38 years old, I wanted his future to be longer than that," Benge said. "I wanted him to enjoy his daughter."