Police believe a man killed last week by a West Virginia sex worker could be linked to the disappearances or deaths of four prostitutes in the Las Vegas area a decade ago — and maybe a half-dozen more women in Chillicothe, Ohio.
Charleston, West Virginia, police said the man, identified as Neal Falls, 45, most recently of Springfield, Oregon, was killed July 18 in the apartment of an escort he'd met on Backpage, an online personals portal often used to arrange sexual liaisons.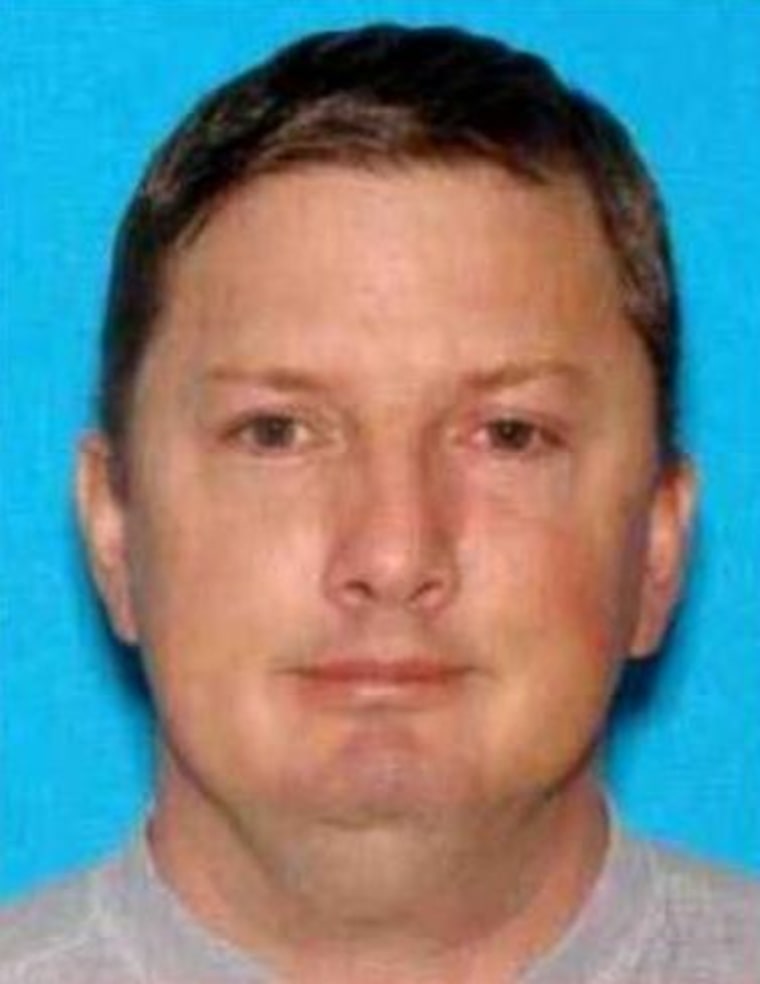 The woman, whose identity hasn't been released, told investigators Falls drew a gun and tried to strangle her. She said she grabbed Falls' gun when he set it down to overpower her and shot him.
Police said they found what they described as a "kill kit" in the trunk of Falls' car, including handcuffs, knives, axes, a sledgehammer, a bulletproof vest, another gun, shovels and bleach and other cleaning supplies.
"Based on the items this man had in his possession, it's hard to imagine this was only going to be a one-time event for him."
Lt. Steve Cooper, chief of detectives for the Charleston police, told NBC station WSAZ of Charleston that authorities issued a national alert because "based on the items this man had in his possession, it's hard to imagine this was only going to be a one-time event for him."
Authorities said Falls lived in Henderson, Nevada, near Las Vegas, about a decade ago, during the same period that three local women whom police described as prostitutes were killed and found dismembered and one other disappeared.
Police in the Las Vegas area, including Henderson, said they are coordinating with Charleston police to find a connection.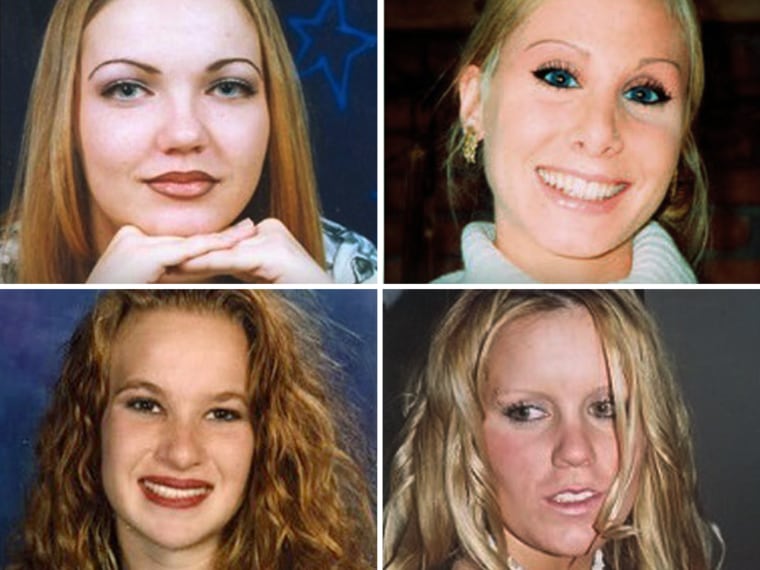 The Nevada women police think Falls may be linked to are:
Jodi Marie Brewer, 19, who disappeared from Las Vegas in August 2003. Her torso, wrapped in plastic, was found later the month near Interstate 15 in San Bernardino County, California, south of the Nevada border.
Lindsay Marie Harris, who was 21 when she disappeared from Henderson in May 2005. Her legs were found near Interstate 55 south of Springfield, Illinois, three weeks later.
Misty Marie Saens, who was 25 when she disappeared from Las Vegas the same month as Brewer. Partial remains were found in the desert on a road leading to Red Rock Canyon National Conservation Area near Las Vegas.
Jessica Edith Foster, who was 21 when she was last seen March 28, 2006, at her home in North Las Vegas. She remains missing.
Foster's mother, Glendene Grant, shown a picture of Falls on Friday, told NBC station KSNV of Las Vegas: "He has the most evil eyes and face."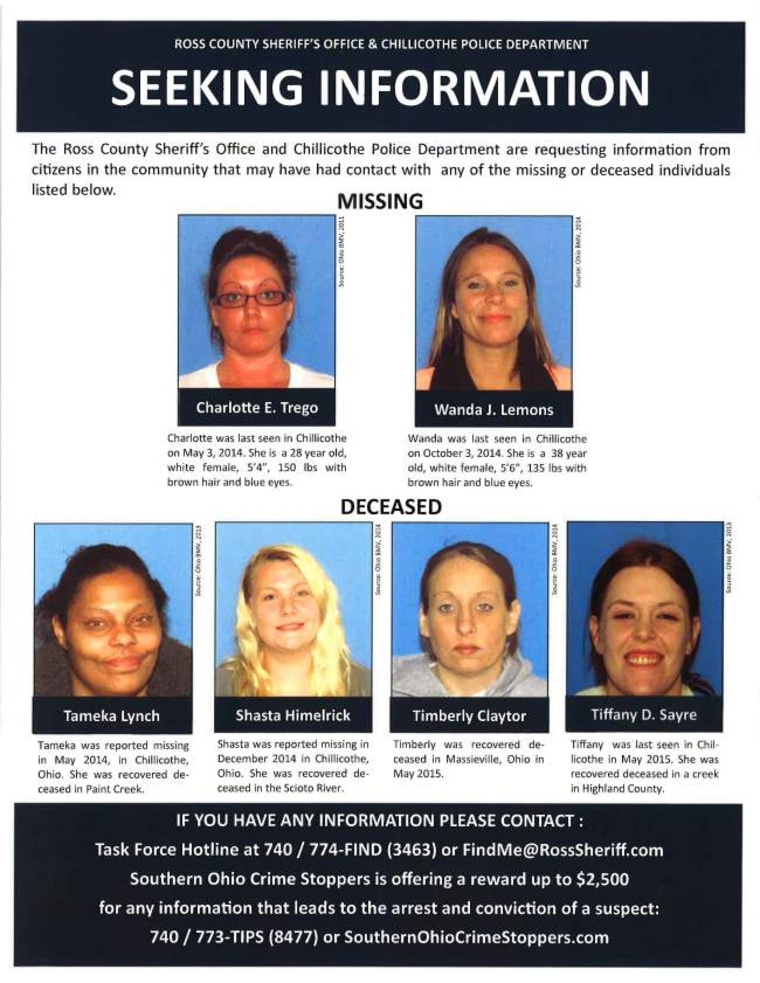 Police in Chillicothe, Ohio, told NBC station WKYC of Cleveland that they were also looking into whether Falls was linked to the deaths of four women and the disappearances of two others there. All were described as young and suffering from drug addiction, and some were believed to have been prostitutes.
Chillicothe police said they hadn't been able to establish a link yet, but Ross County Chief Sheriff's Deputy T.J. Hollis told The Chillicothe Gazette that an investigative team was being sent to Charleston, about 115 miles southeast of Chillicothe.
"He was a bad actor, and clearly his intentions were dark," Cooper of the Charleston police told WKYC.
Related: Serial Killer Fears Sparked After Four Women Dead, Two Others Missing in Ohio