A Black man was shot and killed by a Shreveport, Louisiana, police officer responding to a domestic disturbance call Friday, authorities said.
Alonzo Bagley, 43, died at a hospital after he was shot in the chest by Shreveport officer Alexander Tyler, said Louisiana State Police, the investigating agency.
Tyler and another unnamed Shreveport officer were called to the Villa Norte Apartment Complex just before 11 p.m. Friday to investigate an incident involving Bagley. After making contact with the complainant, Bagley allegedly jumped from a rear balcony and fled on foot, Louisiana State Police Superintendent Col. Lamar Davis said at a news conference.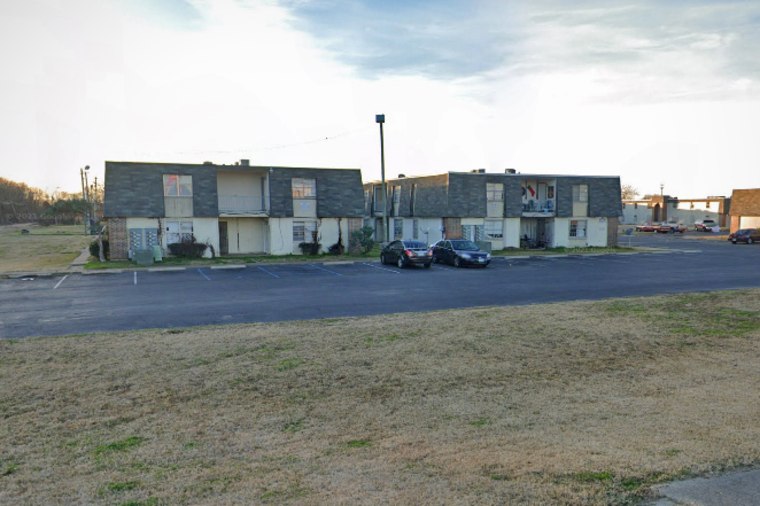 Following a short foot pursuit, officer Tyler saw Bagley round the corner of a building. Davis said Tyler fired one shot, hitting Bagley in the chest.
Tyler and the second officer performed CPR and Bagley was taken to the hospital where he later died.
The incident was captured on police body camera video, which will be made public "as soon as we can release it," Davis said.
The shooting follows the Jan. 10 death of Tyre Nichols, a Black man who was severely beaten by Memphis police officers. Nichols' death — as well as the deaths of other Black men, including George Floyd — have sparked public outcry against police use of force.
Davis asked residents in Shreveport to "remain patient as we continue to conduct a very thorough investigation" into the shooting.
The Shreveport Police Department said Tyler, 23, was placed on administrative leave. He was hired by the department in May 2021.
Davis said the department is still looking into details about what happened, including why Tyler chose to fire his weapon. The superintendent told reporters that Bagley did not have any weapons on him when he was shot.