An armed man who was shot by a Memphis police officer Monday after he earlier tried unsuccessfully to enter a Hebrew school has been criminally charged in the case, the Tennessee Bureau of Investigation said.
Joel Alejandro Bowman, 33, remained hospitalized Wednesday following the shooting Monday afternoon, the bureau, known as the TBI said in a statement.
He is charged with one count each of carrying weapons on school property; reckless endangerment; attempted second-degree murder; possessing a firearm during the commission or attempt to commit a dangerous felony; and assault against a first responder, it said.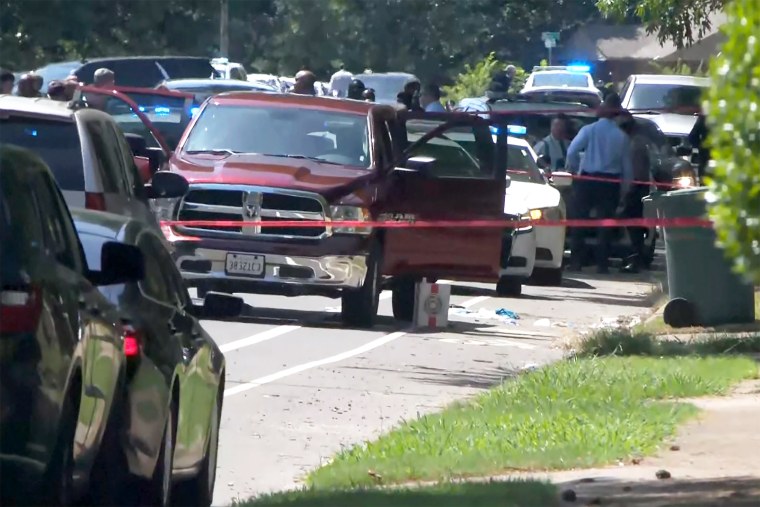 A motive has not been disclosed by the TBI, which is leading the investigations into what occurred at Margolin Hebrew Academy as well as the shooting involving police.
It was also not clear from the statement whether the attempted second-degree murder charge related to the school incident or police encounter.
The TBI has said that Bowman attempted to enter the school around 12:30 p.m. Monday with a handgun, could not get in, and fired several shots in the area before driving away in a pickup.
Around 1:30 p.m. after the truck was stopped by police, Bowman allegedly got out of the vehicle with a handgun and was shot by a Memphis police officer, the agency said.
A phone number for Bowman could not immediately be found Wednesday night. It was not clear if he had an attorney who could speak on his behalf.
The school said in a statement Tuesday it was shocked and saddened, but that everyone was safe. It said it was grateful for its security measures and for the response of Memphis police.
CORRECTION (Aug. 3, 2023, 10:54 a.m ET): A previous version of this article misstated one of the criminal charges. Bowman is charged with attempted second-degree murder, not second-degree murder.