A man wanted on an abuse of a corpse charge in Alabama in connection with the death of Paighton Houston, whose body was found in a shallow grave more than three weeks ago, was apprehended Wednesday in a Cleveland, Ohio, suburb, authorities said.
The U.S. Marshals Service said that Fredrick Hampton, 50, was arrested by members of the Northern Ohio Violent Fugitive Task Force late Wednesday evening, and that he was arrested at a family member's home in Garfield Heights.
Jefferson County, Alabama, sheriff's officials said earlier this month that they got a warrant charging Hampton with abuse of a corpse.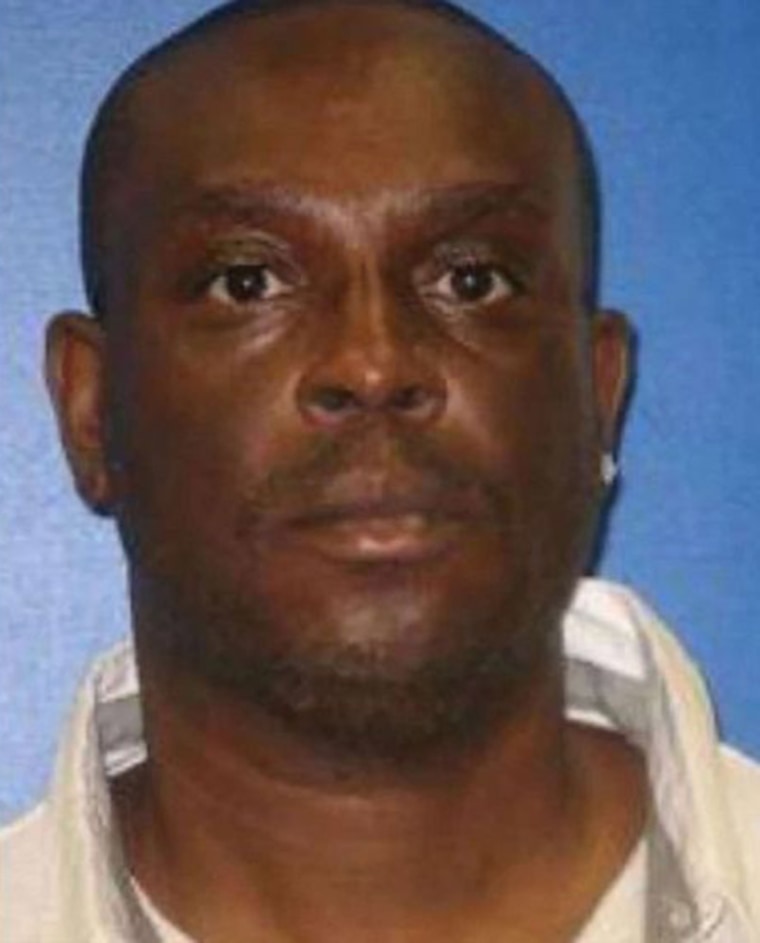 The body of Houston, 29, was found buried behind a home in Hueytown, which is southwest of Birmingham, on Jan. 3.
She was reported missing on Dec. 21 and was last seen at a Birmingham bar leaving with two men. She appeared to leave willingly, officials have said.
Family members have reportedly said they received a text from Houston saying she didn't know where she was and feared she was in trouble, but after that calls went to voice mail.
At the time that Jefferson County sheriff's officials announced the arrest warrant against Hampton, they said that the autopsy report for Houston had not been completed.
The Alabama news outlet AL.com reported that the cause and manner of death has not yet been determined, and officials were awaiting additional tests that include toxicology tests.
Jefferson County sheriff's Deputy Chief David Agee said earlier this month that investigators had evidence that Houston and Hampton were together the night of Dec. 20 and evidence that Houston died the next day at a house in the city of Brighton.
Agee said then that investigators have evidence that after Houston died, Hampton disposed of her body.
Law enforcement officials forced entry into the home in the Cleveland area Wednesday to arrest Hampton, and he was taken into custody without incident, the Marshals Service said.
He will remain in local custody pending extradition to Alabama. U.S. Marshal Peter Elliott said in the statement that Hampton "was very clearly on the run from authorities" and praised quick action by law enforcement in Alabama and Ohio.
Hampton was also wanted out of Alabama for sex offender registration violations, Agee has said.