A 73-year-old man was found almost unconscious, but alive, four days after he and his two dogs became stranded in an Oregon desert, authorities said.
The man, identified by The Associated Press as Greg Randolph, was rescued July 18 "in a very remote part of Lake County" by a bicyclist who happened to be in the area, Oregon State Police said in a Facebook post.
One of Randolph's dogs was by his side when rescuers arrived, police said. His second dog wasn't found until days later.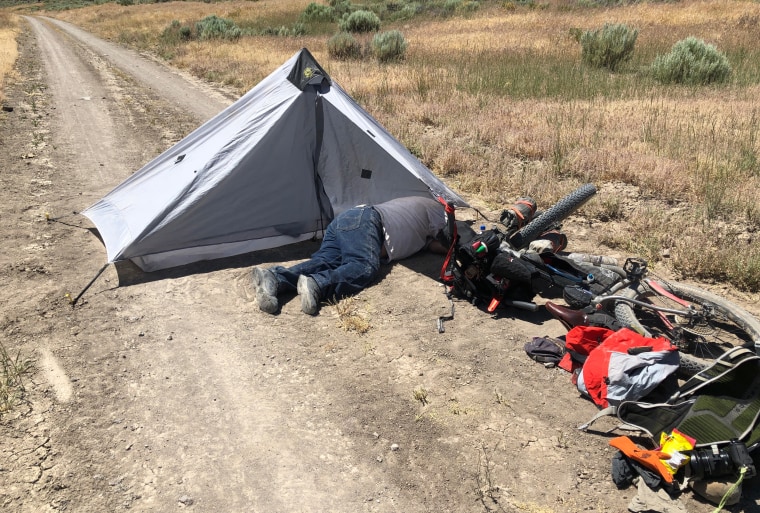 The terrifying ordeal began July 14 when Randolph's Jeep got stuck in a canyon. A photo posted by the police department shows the white vehicle stuck against a rock in muddy water. Authorities said he attempted to walk to get help but collapsed with his "dog faithfully by his side."
Randolph was badly sunburned and could barely keep his eyes open when Tomas Quinones, of Portland, found him, the AP reports.
Quinones, who was biking across the Oregon Outback, told the outlet that he didn't have service on his cellphone, so he pressed the "SOS" button on a GPS tracking device and waited with Randolph until help arrived nearly an hour later.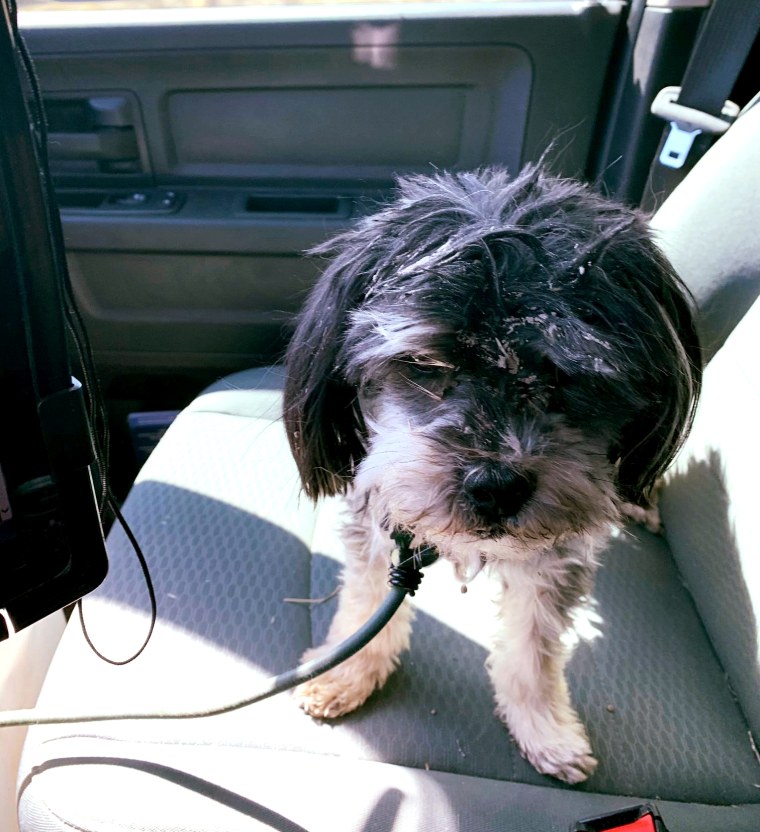 "He sometimes would look at me but his eyes were all over the place, almost rolling into the back of his head," Quinones said. "Once I got a better look at him, I could tell that he was in deep trouble."
An ambulance arrived more than an hour later and took Randolph to the hospital. A sheriff's deputy came to pick up the dog that stayed with Randolph.
Quinones said he told deputies that he noticed footsteps nearby. State police said they used an airplane and found Randolph's Jeep and his second dog two days after the rescue, on July 20. The dog was in need of medical care and was taken to an animal hospital for treatment, Oregon State Police said.
Randolph spent several days in the hospital and is now home recovering with his dogs.