An Arkansas man charged with capital murder in the fatal shooting of a 3-year-old boy during an apparent "road rage" incident was ordered Friday to be held without bond.
The suspect — identified as 33-year-old Gary Holmes — surrendered to police Thursday night after he was wanted on a warrant since Saturday's shooting, authorities said.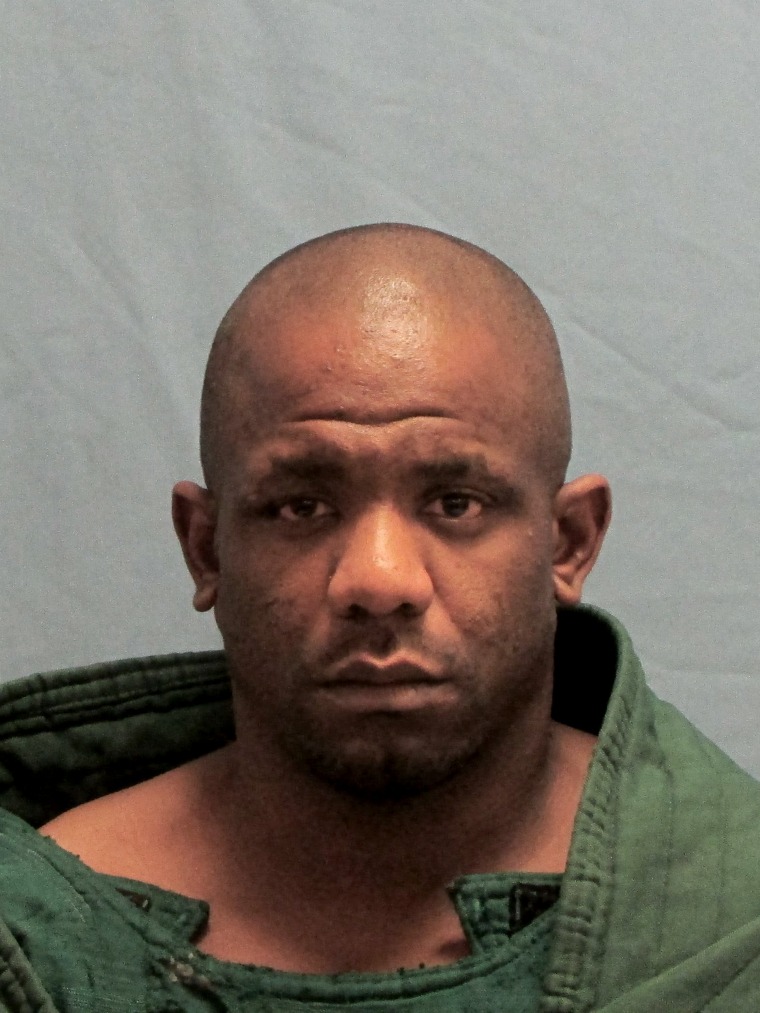 Holmes' girlfriend told police that he got upset when another vehicle was following him too closely and he had pulled over to let it pass, according to an affidavit obtained by NBC affiliate KARK. Then, at a stop sign, the other car waited for a "few minutes," and Holmes honked at it, the girlfriend said.
Holmes got out and fired one shot from his gun into the other car, she added. When he returned to his vehicle, the girlfriend said, he had a message: "That's what you get for following me around."
She said they did not realize anyone was shot until the next day.
The Pulaski County Sheriff's Office confirmed the capital murder charge against Holmes as well as two counts of terroristic acts stemming from the shooting. Another court date was set for Feb. 22.
Related: Child, 3, Killed in Arkansas 'Road Rage' Shooting: Police
Toddler Acen King was shot while his grandmother, Kim King-Macon, was driving during a shopping trip. The gunman was angry that King-Macon "wasn't moving fast enough at a stop sign," Little Rock police Lt. Steve McClanahan said at the time.
The shooting prompted the city of Little Rock and the FBI to offer $40,000 in reward money for information leading to the shooter.
In a 911 call released Monday by police, King-Macon described her version of events: "I was at the stop sign and the guy blew a horn at me and I blew it back, and he shot, but I thought it was in the air. He shot at the car!"
King-Macon had driven to a JCPenney, but only realized what happened to her grandson after she found him slumped over in the back of the car. Police were called to the shopping center at around 6:20 p.m. CT (7:20 p.m. ET).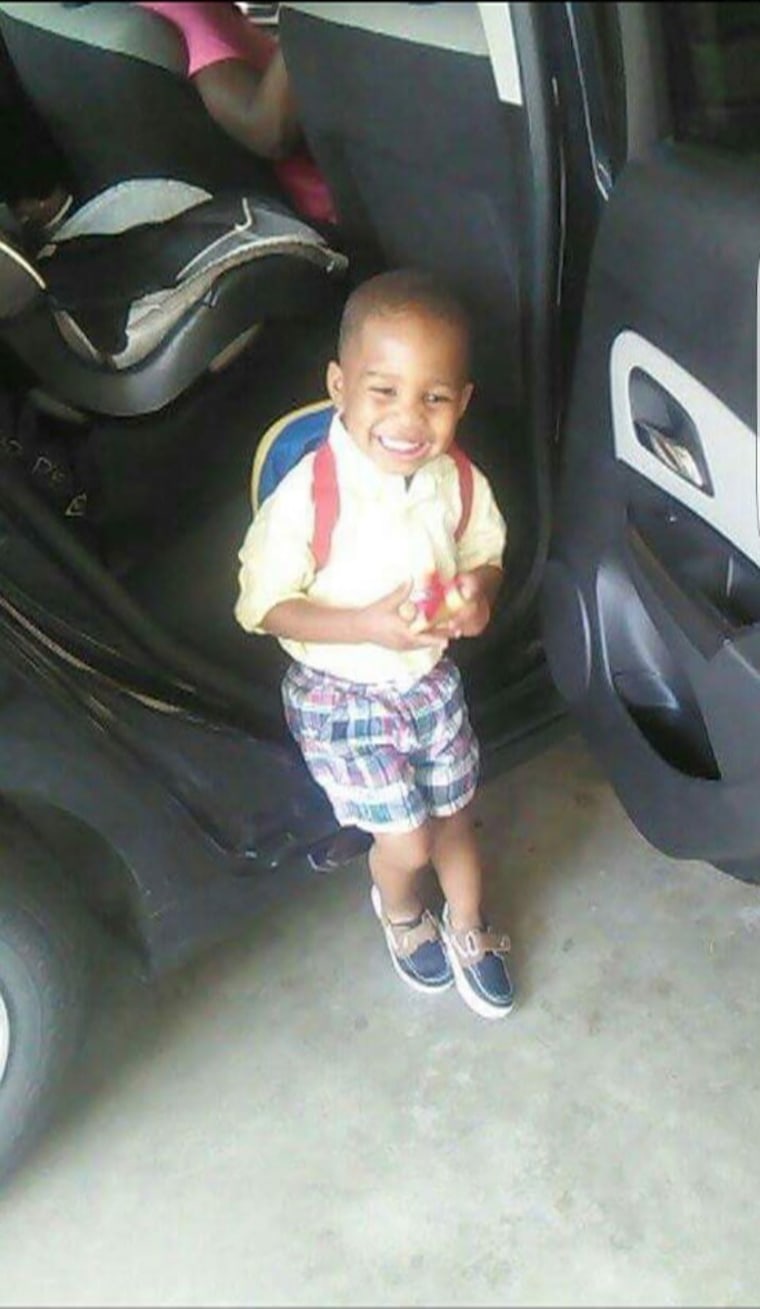 "Acen has been shot, oh my God!" the anguished grandmother screamed to a 911 dispatcher.
The boy was rushed to a hospital where he died, authorities said.
At the time, police said they were looking for an older model black Chevrolet Impala and a tall African-American man. McClanahan has said investigators believe the grandmother is "completely innocent" in the incident. She was not hurt.
Holmes of Little Rock was booked into the Pulaski County jail just before 11 p.m. Assistant U.S. Attorney Patrick Harris for the Eastern District of Arkansas confirmed Holmes surrendered to police and has been charged in state court with murder.
Holmes has been arrested previously, including for aggravated battery and robbery in 2002 and domestic battery in 2013, according to KARK.