A man suspected of killing a Missouri police officer during a traffic stop on Sunday was arrested on Tuesday, ending a two-day manhunt.
A driver called 911 to report a person walking on a highway in Henry County, Missouri, and suspect Ian McCarthy was arrested, a spokesperson for the Missouri Highway Patrol said.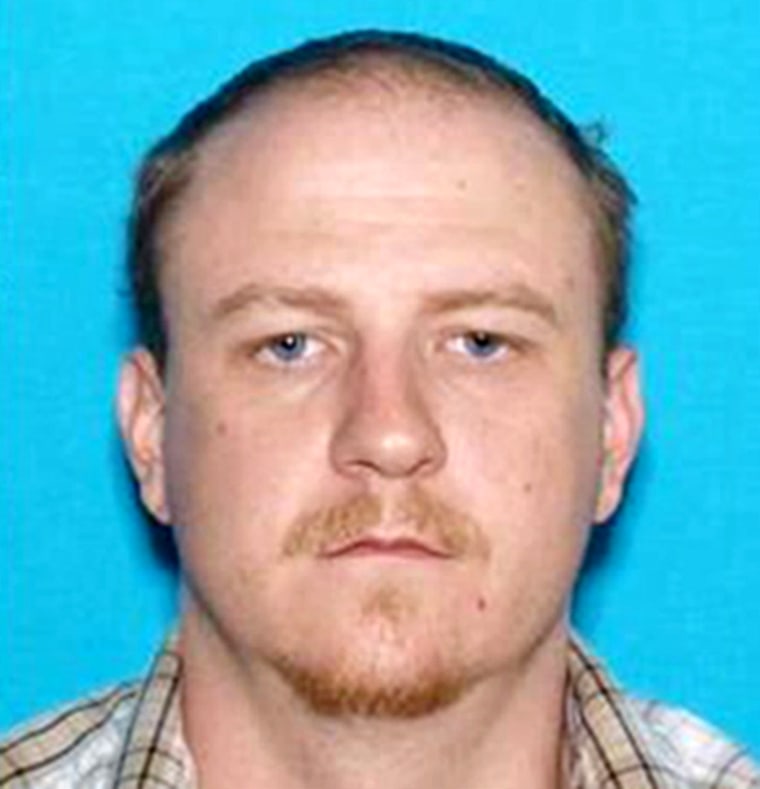 McCarthy was taken into custody at around 6:15 p.m. without incident, Highway Patrol Sgt. Bill Lowe said. He had suffered a gunshot wound believed to have been fired by the officer who was killed, Clinton police officer Gary Michael, Lowe said.
"Officer Michael was heroic to the end. Even sustaining a fatal gunshot wound he was able to return fire, and to protect himself as well as the citizens here in Clinton," Lowe told reporters Tuesday evening.
"It's a relief for us that he's in custody, but it's with extreme sadness that it was a result of Officer Michael losing his life," Lowe said, adding he hopes the arrest gives some closure to the slain officer's family.
The driver who called 911 at first did not know that he was the man wanted in the murder, highway patrol spokesperson Vanessa McHenry said.
Clinton was killed after pulling over a car registered to McCarthy near Clinton, about 75 miles southeast of Kansas City, for a registration violation late Sunday, the highway patrol has said.
The driver fired at Michael, who was able to return fire, and then the suspect drove away, crashed and fled on foot, Lowe has said.
Lowe on Tuesday called the killing "a senseless act, a cowardly act." He thanked the driver who called in the tip that led to the arrest. He said that McCarthy has been cooperative.
McCarthy was taken to a hospital where he was being held in custody, McHenry said. Lowe said he is in stable condition.
The suspect was not armed when he was taken into custody. "We do still have a weapon that we have to locate," Lowe said. Investigators are also still determining how McCarthy ended up on the highway or where he was in the time from the shooting up to his arrest.
Missouri online court records show that McCarthy was charged in the killing Monday in Henry County.
Missouri Gov. Eric Greitens said in a statement Tuesday that "we are all grateful for and proud of the law enforcement officers who conducted this operation. Justice will be done."