Police in Tennessee on Thursday fatally shot a driver who authorities said tried to hit officers with his vehicle, and who recorded the shooting on Facebook live.
The Tennessee Bureau of Investigation said Rodney James Hess, 36, parked his sport-utility vehicle on a highway off ramp at around 2:15 p.m., was acting erratically and at one point "attempted to use his vehicle to strike the officers at least twice."
"During the escalation of events" at least one Crockett County sheriff's deputy fired through the windshield, the agency said in a statement. Hess was airlifted to a hospital and later died.
In one of two videos posted by Hess on Facebook, he tells the officer outside his window that he would like to speak with "the higher commands."
"I need the higher commands to come out," Hess tells an officer in the video, before making some kind of movement. Gunshots are heard, and Hess is heard screaming in pain while driving and appearing to crash the vehicle. The video does not capture exactly what happened at the moment shots were fired.
A cousin confirmed to NBC News that the video was taken by Hess. The TBI, which is investigating the shooting, is aware of the video.
"Though we are aware such a video exists, we cannot confirm its authenticity. As with anything that might potentially be evidence, we will examine it to determine if it has probative benefit," Tennessee Bureau of Investigation Public Information Officer Josh DeVine said.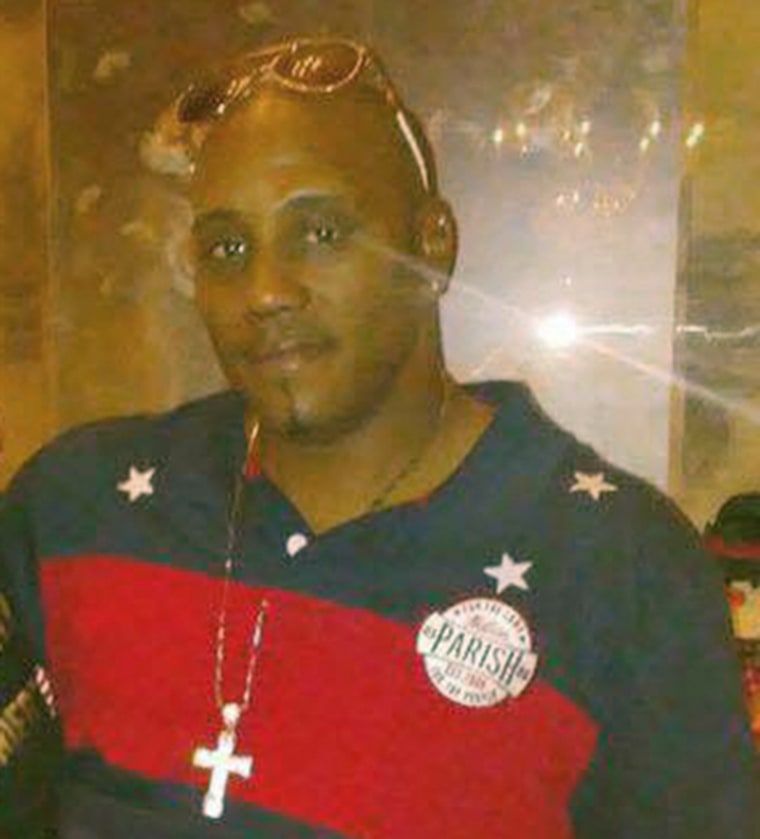 It is TBI policy not to disclose the identity of the officers until it has completed its investigation.
Hess published two videos on the side of the road with two minutes between each recording. The first is more than 17 minutes long, and it shows Hess acting oddly.
Hess's family said he is originally from New Orleans but moved to Tennessee because of Hurricane Katrina.
"Rodney was a father, a son and hard worker," his cousin Donald Hess III told NBC News. "Rodney suffered from mental illness but was a functioning member of society. He often traveled for work — mostly construction work — and he did everything for his children."
The TBI will hand over the findings of the investigation to 28th District Attorney General Garry Brown, who will decide whether to send the case to a grand jury, DeVine said.